Six months after it started, the collaboration between Gwyneth Paltrow and Juice Beauty founder Karen Behnke is just getting started. With a growing array of plant-based Photo-Pigments makeup, the duo is deliciously disrupting the notoriously impenetrable beauty industry with nature's own bounty, ridding us of toxic ingredients traditionally used—talc, keratin, nylon, heavy metals, and lead—in their innovative wake. What's more, they're having fun doing it.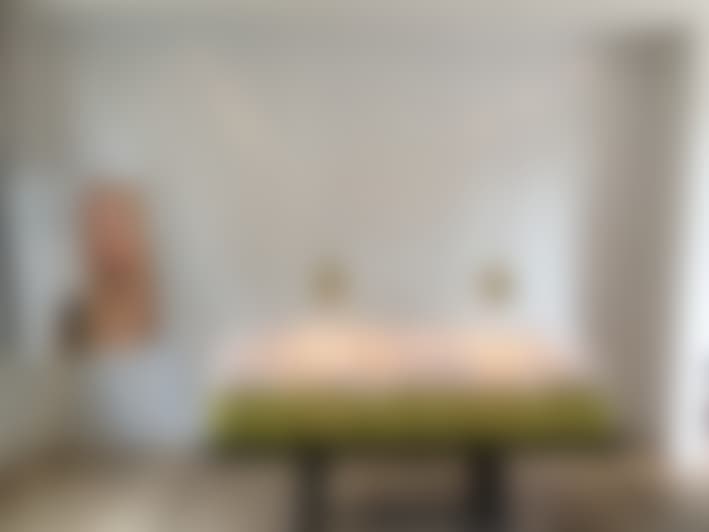 What's up next for the duo? Hints from an event they hosted in New York City yesterday include that Gwyneth's tween daughter Apple is insisting that her mom manufacture contouring kits à la Kardashian, groundbreaking plant stem-cell technology, and lip pigments derived from purple carrots, rose petals, eggplants, and pomegranates. Expect to see high-octane colors also making an appearance in the near future. (Gwyneth told me that her first-ever makeup purchases were a bright blue eyeliner and shocking red lip gloss from a drugstore on 89th and Madison in 1984.)
Here, three advancements in the company's green technology that elevate the line from sublime to transformational.
Pine Resin Mascara
First up, there's the use of water-repelling and safe-to-use-on-eyes pine resin instead of animal glue in the mascaras. Traditionally, companies combust heavy-duty petroleum products or coal, used in tires, inks, films, and plastics to make "carbon black" mascara, ingredients known to be carcinogenic to humans and animals.
Coconut Alkanes
The Illuminating Primer is made of coconut alkanes (the by-product obtained from the complete reduction and hydrogenation of a mixture of fatty acids derived from coconut oil) instead of dimethicone, a nonbiodegradable silicon-based chemical that's bad for the environment and traps everything in its wake—including bacteria, sebum, and impurities.
Grape Skins
Resveratrol, which is extracted from grape skins like those used to make red wine, is infused in the pressed powders and foundation formulation with an extra dollop of plant and fruit (yes, you heard right) stem cells, a triple whammy for skin elasticity, firmness, and radiance. Apparently, resveratrol boosts internal antioxidant defense by increasing synthesis of enzymes, which in a nutshell means that it acts as a potent antioxidant itself.