An Aromatherapist's Recipe For Sexy Hair That Smells Like The Beach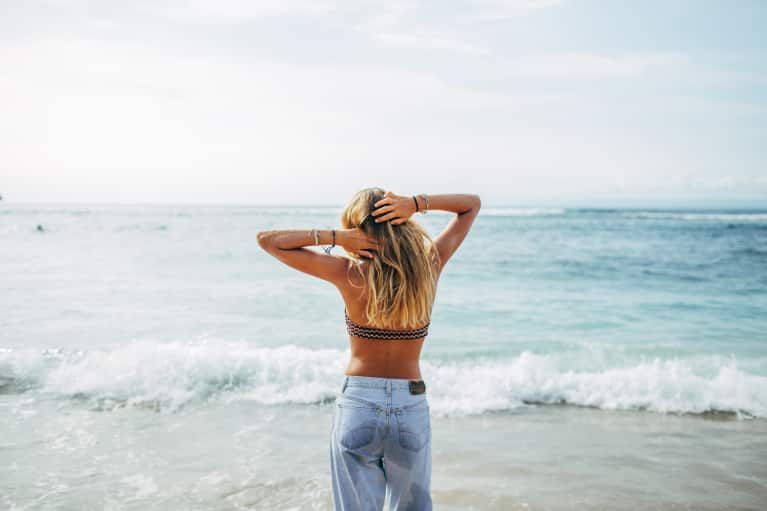 Ocean-fresh waves are endlessly appealing—the kind that buoyantly sway back and forth all summer long. Salt-sprayed, perfumed with essential oils, braided or sun-streaked, aromatherapist Angela Peterson's recipes speak to the romance of surf's adventures. The only thing you'll need to do is use your fingers as a comb, oh, and maybe throw in a little seashell to adorn your crown. Summer dreams indeed.
Looking for a natural way to get the look of bouncy, wavy beach hair with pure ingredients? Essential oils, including the sweet aromatic scents of lavender and chamomile—abundant in soothing and nourishing properties used medicinally over 2,000 years—are a good alternative from inorganic substances found in most beauty products, which dry out hair and skin.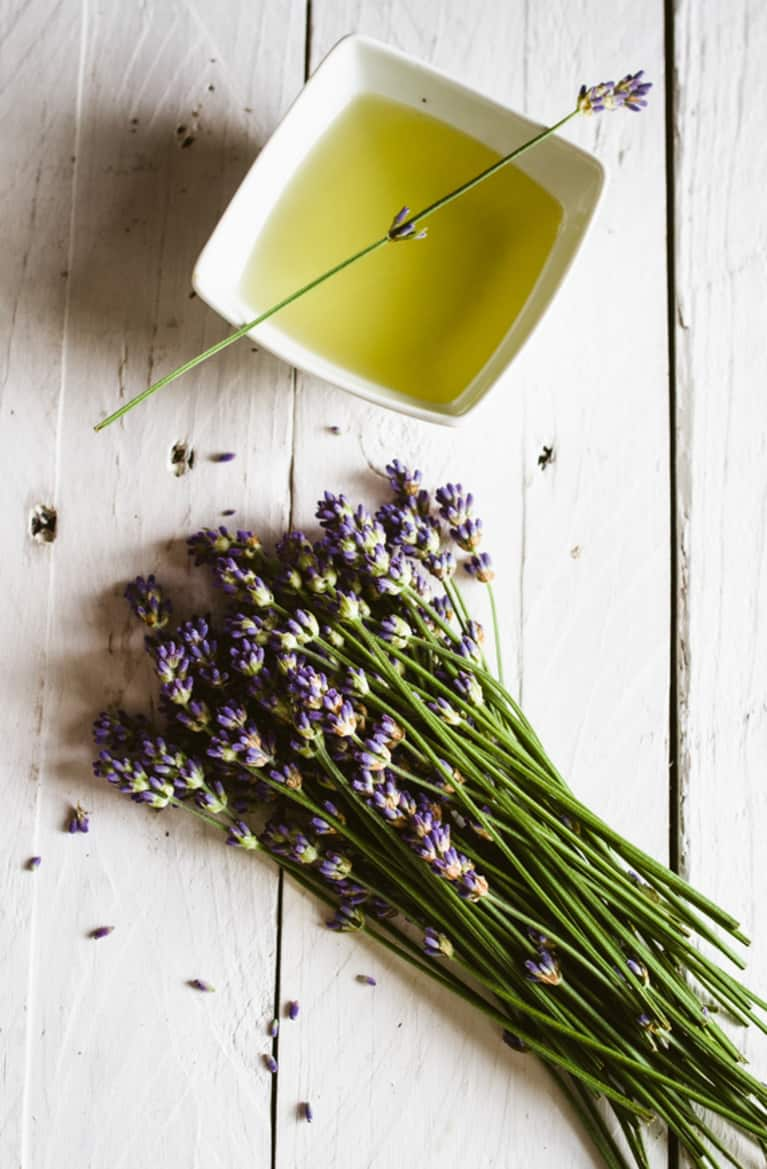 Add the sea salt to warm water in a PET hard plastic spray bottle or dark glass aromatherapy bottle; shake well. Separately mix jojoba (which acts as a carrier) and essential oils in a glass bowl, then add mixture to water and salt in spray bottle. Spray on damp hair, scrunching waves as you go. Finish with a light mist of jojoba oil, a great way to hydrate hair before going into the sun.
After-Sun Hair/Scalp Moisturizer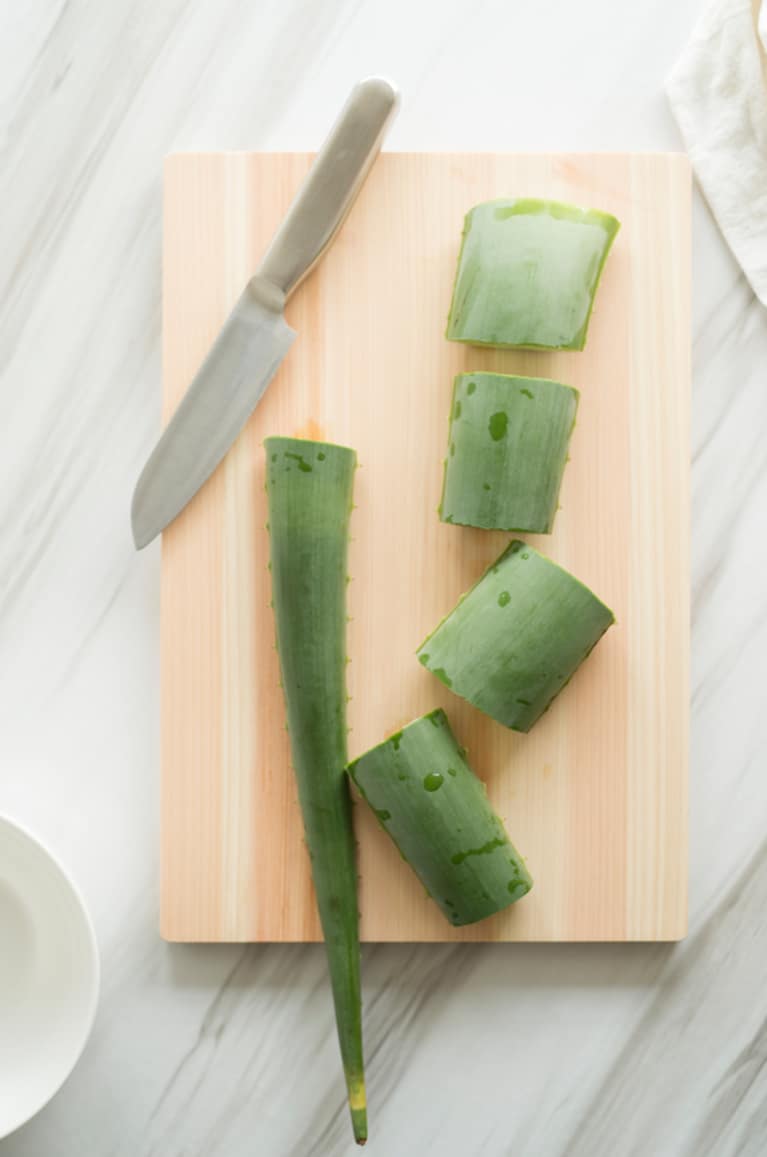 2 teaspoons aloe vera gel
1 drop Roman chamomile essential oil
2 drops lavender essential oil
Simply mix gel and essential oil and apply with fingers to scalp, massaging gently to soothe and moisturize the head's delicate skin. Lavender and rosemary essential oils are good for all hair types—try adding 1 drop to your shampoo application to moisturize hair, or if your hair is dry, avoid frequent washing, and try applying a leave-in mix of organic olive oil diluted with a drop of sweet aromatic lavender on dry ends to condition.
Shine-Enhancing Oil (For Blondes)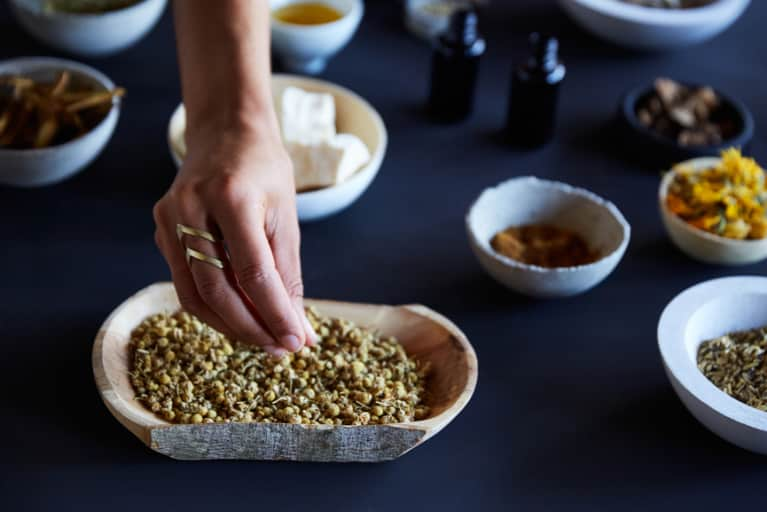 1 tablespoon jojoba oil
1 drop Roman chamomile essential oil
1 drop lemon essential oil
1 drop lavender essential oil
Mix essential oils and jojoba oil in a glass bowl. Gently apply to scalp with fingertips; massaging stimulates circulation, lightens, moisturizes and adds body. Lemon and other citrus oils can cause skin sun-sensitivity, so avoid direct sun exposure same day after use.
Shine-Enhancing Oil (For Brunettes)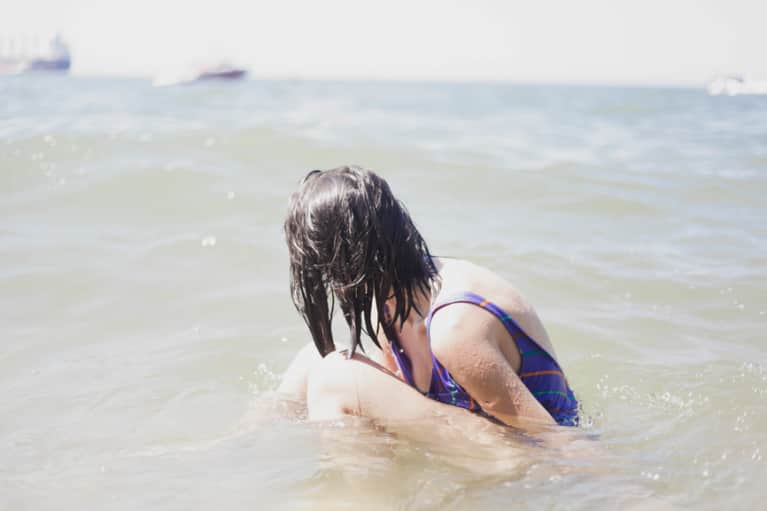 Substitute the Roman chamomile with vetiver essential oil. Vetiver is nourishing and balancing for summer-dry hair, and its reddish brown color adds a pretty luster to dark hair.
If you hair is thicker or coarser, substitute the jojoba oil with organic olive oil (a natural skin emollient), or sesame oil (a natural UV sun protector). Wearing a hat outdoors protects hair from UV damage and reduces sun and wind effects.
Related reads: