Jennifer Aniston Shuts Down Pregnancy Rumors & Blasts Body-Shaming Tabloids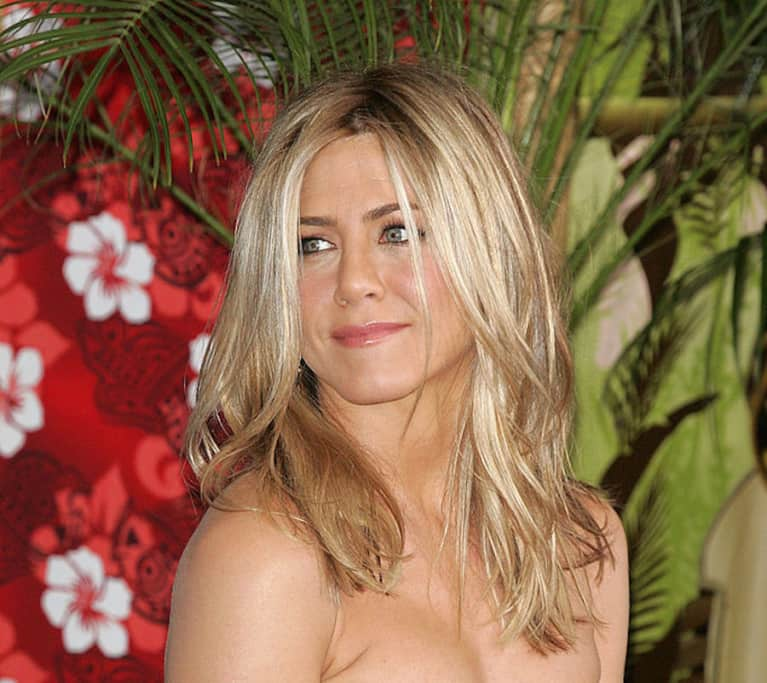 We would never go up to a woman on the street (hopefully) and ask her if she was pregnant, so why do we spread rumors about celebrity pregnancies?
Jennifer Aniston is famously quiet about her personal life, but after an onslaught of pregnancy rumors over the past few weeks, she decided she had to put her foot down.
No, she's not pregnant, she writes in a blog post for the Huffington Post. What she is, however, is fed up.
"I'm fed up with the sport-like scrutiny and body shaming that occurs daily under the guise of 'journalism' the 'First Amendment' and 'celebrity news.'"
She goes on to call out the tabloid media for the way that it objectifies women, thus setting a societal standard for the way women are viewed. We define a woman's value based on her marital and maternal status.
"The sheer amount of resources being spent right now by press trying to simply uncover whether or not I am pregnant (for the bajillionth time…but who's counting) points to the perpetuation of this notion that women are somehow incomplete, unsuccessful, or unhappy if they're not married with children," she explains.
Of course, as a celebrity whose love life has probably been splashed across more tabloids than anyone else's, Aniston is no stranger to this scrutiny. But what concerns her is not being in the public eye—it's the effect that this type of coverage has on little girls everywhere.
"The message that girls are not pretty unless they're incredibly thin, that they're not worthy of our attention unless they look like a supermodel or an actress on the cover of a magazine is something we're all willingly buying into," she writes. "This conditioning is something girls then carry into womanhood. We use celebrity 'news' to perpetuate this dehumanizing view of females."
While she hasn't ruled out having a baby at some point, she's sick and tired of being made to feel "less than" because normal body changes or the fact that she had a burger for lunch will set off blaring "bumpwatch" sirens.
She implores all of us to do our part to change our "awareness and reaction to the toxic messages" disseminated by tabloids and recognize our own personal worth, regardless of our life decisions.
"We get to decide how much we buy into what's being served up, and maybe some day the tabloids will be forced to see the world through a different, more humanized lens because consumers have just stopped buying the bullshit," she writes.
"[W]e are complete with or without a mate, with or without a child," she writes. "We get to decide for ourselves what is beautiful when it comes to our bodies. That decision is ours and ours alone. Let's make that decision for ourselves and for the young women in this world who look to us as examples."
To her hubby Justin Theroux, who posted on Instagram in support of her today: She, too, is our #WCW.
You can (and should!) read her full post here.