This New Fitness Fad Requires You To Do Nothing But Watch Netflix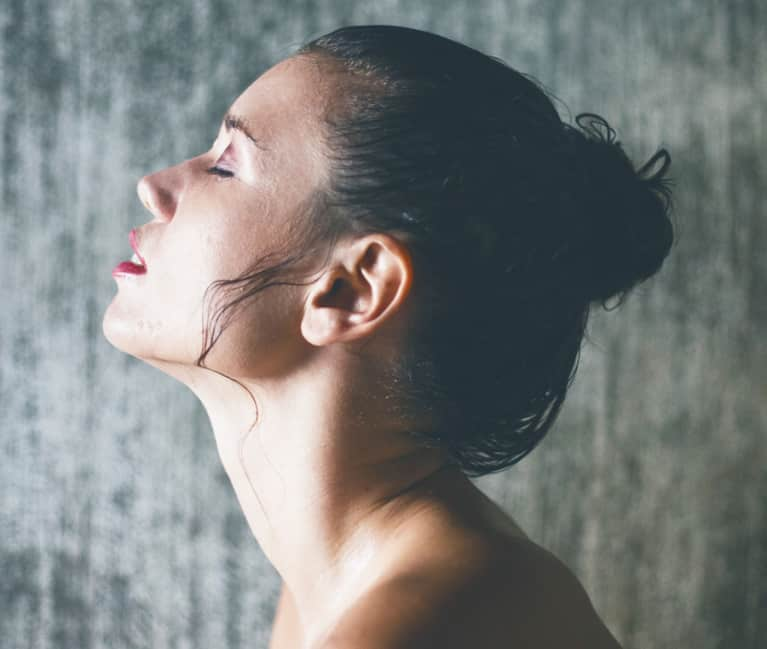 Imagine a world in which you could get a full workout without lifting a finger. Well, guess what? You already live in that world.
The workout of your dreams is now a reality with L.A.'s Shape House, an "urban sweat lodge" where you literally just lie there ... under a 160 degree-blanket. To take your mind off the heat, though, you can watch anything on Netflix.
According to Racked, it goes a little something like this:
You spend $45 to arrive at a spa-like destination, where you are handed a large glass of Alkaline water along with a long-sleeve shirt and sweat pants. From there, an attendant guides you to a private room in which your limbs are tucked into a FAR-infrared heated sleeping bag. You are crowned with headphones and handed a remote to browse anything on Hulu, Netflix or HBO. You then spend 55 minutes sweating toxins from your body as "Crazy Eyes" exerts her intensity in the prison dining hall.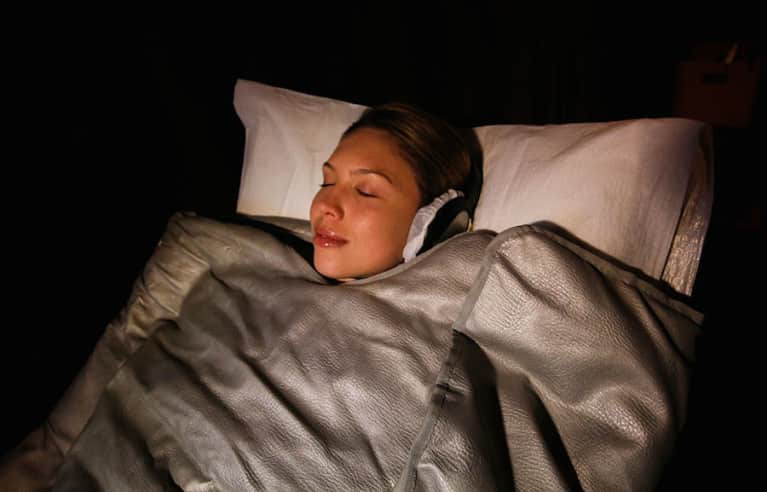 It may sound too good to be true—and it is, if you can't handle high heat and/or claustrophobia—but if you're into hot yoga and small spaces don't bother you, it's probably your dream come true. If you're one of those people, the "cleansing sweat" will give you "an almost-euphoric like high that simultaneously energizes and relaxes."
You'll be like a little zen burrito.
As countless fans—from Selena Gomez to Emma Roberts—attest, the benefits of FAR-infrared heat range from better sleep to glowing skin to burned calories to cured hangovers. The science may still be a little shaky, but it's mostly praised for its therapeutic effects.
In this era of rushed, 15-minute workouts and cult group fitness classes, taking an hour and a half (including recovery time) to just lie there and sweat seems pretty counterintuitive.
But, according to Shape House founder Sophie Chiche, that's the point.
"You lay there and catch up on TV," she told Racked. "An hour to yourself is something we don't do much anymore."
Selena Gomez's trainer Amy Rosoff Davis reiterates this sentiment. Though she "loves a group class more than anyone," she so looks forward to that alone time. "There's something about checking out for a minute during the day and being by yourself. It's your own little gift of time that you can do what you want with, be it TV or meditation." Which is why it appeals so much to overworked people and over-scheduled celebrities.
But even though you're just lying there, your body is working insanely hard:
During those heated 55 minutes, your heart reportedly works as hard as if you ran a 10-mile run, while the detox is comparative to that of a marathon. If done correctly (i.e, if you don't "cheat" by unwrapping your tortilla) a sweating session gets the cardiovascular system whirring, boosts endorphins, and burns roughly 1,000 calories.
And though you may only be losing water weight at first, your body is still working hard to thermoregulate, thereby increasing your heart rate and metabolism.
But you don't just go there to sweat—you're there for the entire spa experience. A personal caretaker checks on you every 20 minutes, periodically applies a cool, lavender-scented towel on your forehead, and escorts you to a "relaxation lounge" complete with tea and orange slices following your session.
"I thought: how can we make self-care something really comfortable and beautiful and fun?" Chiche says.
Does this mean you should cancel your gym or ClassPass membership? Probably not. You're getting some of the benefits of exercise but not all of them. Chiche views sweat sessions as a "more advanced process to eliminate toxins"—not necessarily an entire replacement for one's health regimen. "Is running better than swimming? Is swimming better than yoga? Is yoga better than jumping rope? I don't know, it's all good."
It's all good, indeed. And did we mention you get to watch Netflix?