With a job that requires her to shop on a daily basis for one of the world's most successful etailers (400 boutiques, one address), Candice Fragis, Farfetch's buying and merchandising director knows where it's at.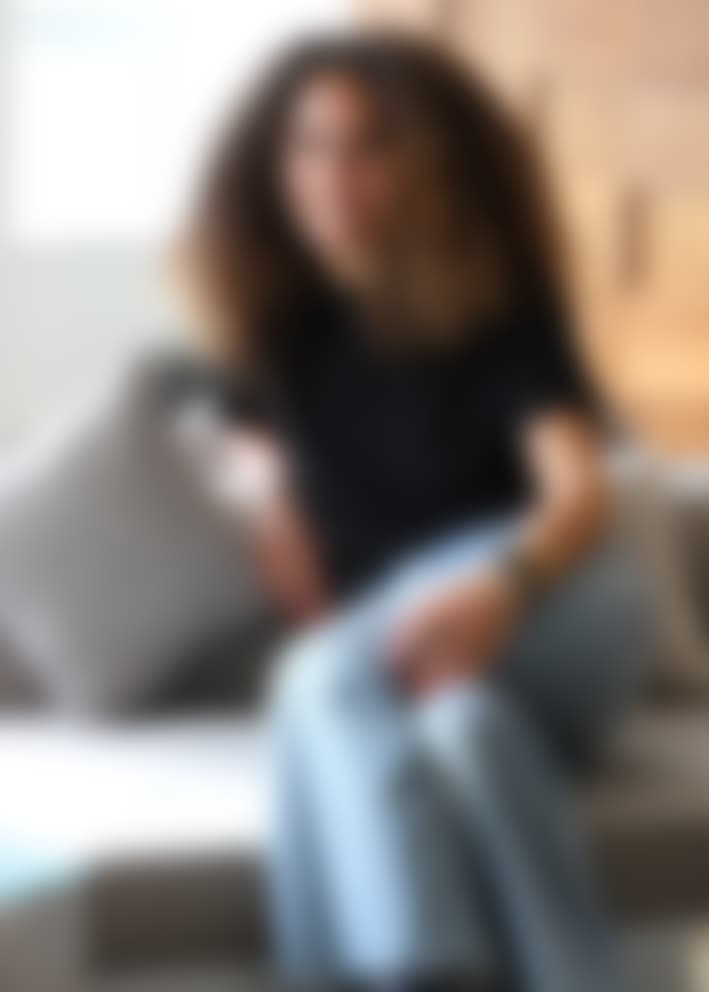 It's also understandable that Candice, who was raised as a dancer in a health-conscious South African household then introduced to yoga by a friend at the start of her personal exploration into flights of fancy and esoteric concepts as an adult, would be the mastermind behind Net-A-Porter's luxury activewear spinoff, Net-A-Sporter, when she worked for the company as senior buyer.
When a serendipitous opportunity arose between jobs, she traveled to India for six weeks—from her home in London—and became a certified Dynamic Flow (an Ashtanga-based practice) instructor.
If anyone knows that the right activewear can be the ultimate motivator, it's her. With this in mind, we sat down to talk all things beauty, passion, and fashion sustainability. A favorite of street-style photographers, Fragis favors a global-inspired look but isn't afraid to try something new (especially if it's unknown).
Here, a peek inside her London life, wardrobe, and wellness philosophy.
Mind

My wellness routine is ever-changing really, depends on what I am feeling at the time, who you have told me about, and what I have in the cupboard, but currently it's as follows:

I do 10 to 20 minutes of meditation in the morning—I am really strict with myself on this, and if it's one of those days when all things have gone pear-shaped and I am running later than usual, I will even do it for just two minutes and then a full session when I get home later that night.
I don't have a daily mantra—I use a lot of different mantras depending on how I am feeling. One I used a lot last year, which really helped me at a difficult time was "you are not your thoughts." I often refer to my angel cards when I am feeling perplexed or excited or anxious or just need a nudge in a direction.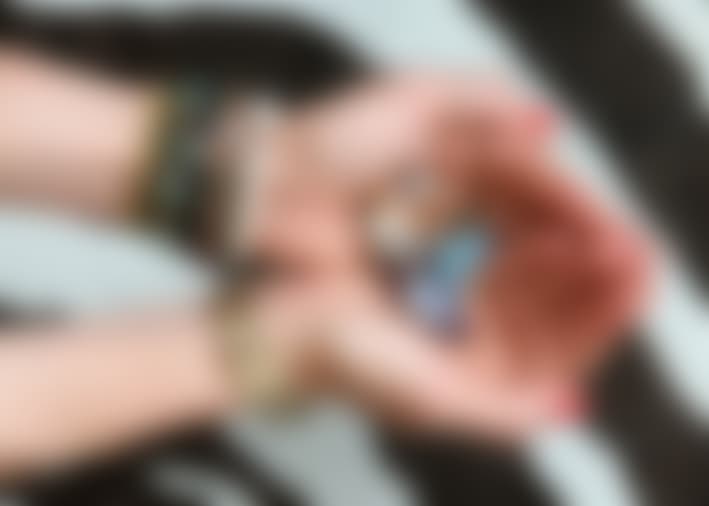 I also have developed a mild obsession for crystals. I have seven crystal bracelets that I always wear and a collection I keep at home. I grab whichever one or two or three I am feeling on any given day and stash them in my bra or jeans pocket. Anytime I feel out of sorts or when something exciting has happened, I almost always head to my friends Matt and Victoria at Venusrox in Notting Hill, stick my head in the huge amethyst boulder for a minute, and buy a crystal—or five.
Fashion & Sustainability
Sustainability and brands with a heart and soul are and always have been my personal passion. When I discovered Maiyet when they launched, I almost cried it was so perfect—true luxury, celebrating artisans and giving back to the communities it came from. Since then I have also worked with, launched, and supported (professionally and personally) brands like Zeus & Dion—one of my favorites in terms of a socially conscious brand.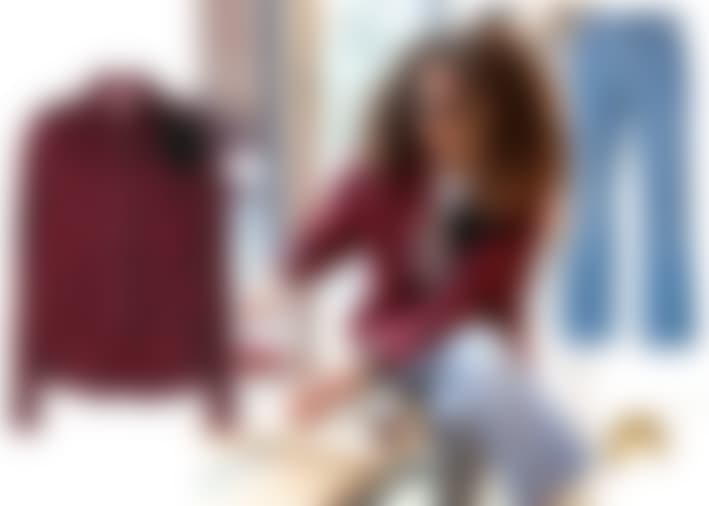 Another absolute favorite is TOME—a womenswear line made in NYC—and their continued effort and support of women, like their White Shirt Project (which I launched for Net-A-Porter), an initiative that benefits Freedom for All, a human-trafficking awareness program. At Farfetch we are working with all these passion brands of mine, including Edun (founded by Bono and his wife Ali Hewson in 2005) and VOZ, an artisan luxury fashion brand of dreams.
Body & Image
After 17 years of practicing yoga, I discovered that I was hypermobile and had to step away from the dynamic flow practice I had dedicated my routine to. It took ages to find my groove with how else to move my bones, but I finally have fallen into a good balance of weight training with a trainer once a week, my own iteration of that routine once a week by myself, and then whenever I can get on a Pilates reformer or do some Iyengar yoga, I'm a happy lady!
Iyengar is completely different from the Ashtanga base I was used to, so it has been like starting at the beginning of my yoga journey, which was tough for my ego initially, but now I am embracing the pace and opportunity to fall in love with another practice. I also try to walk wherever and whenever I can; London's streets are mighty conducive for that!
Wellness Rituals
First thing in the morning, it's a quick body brush before showering and then dousing myself with Santa Maria Novella Olio Cosmetico Vitamin Body Oil—I alternate with Palmers Coco Butter if I need something more moisturizing, and I have regular massages. I try to have acupuncture with Ross Bar at least once a month unless my sleep and or health is playing up, then I'll go as and when I need to. My sleep is an issue, so I will press play on a few alternative practitioners at that time, including cranial sacral and reflexology.
I go through stages with vitamins—at the moment I am taking very little, just a high-5 B complex, B6, and magnesium. If I feel like I am getting ill I start overdosing on vitamin C and take extra zinc.

Beauty Rituals
My must-have treatment that I have used for years and can't do without is SkinCeuticals CF, an antioxidant serum. In the morning I just use water to wash my face, then the CF, and then I moisturize with Neostrata Ultra Moisturizing Face Cream and use Sisley Botanical Eye & Lip Contour Balm, which I keep in the fridge so it helps refresh my tired eyes—they are almost always tired.
At night I use SkinCeuticals Simply Clean gel cleanser and moisturize with the Neostrata. At least once a week, I exfoliate with Cane + Austin Miracle Pad 20% Glycolic Pad on one night, and on another, I use a clay mask from Fresh—but I often forget that step so realistically that only happens twice a month. My eye cream at night is Cernor XO Cream to help conquer my dark circles.

It's all about my hair, which has a life of its own; my mantra is "free the curl." Less is more for me as really I am quite lazy with maintenance so I am quite lucky it works au naturel.