12 Things You Need To Know Today (July 12)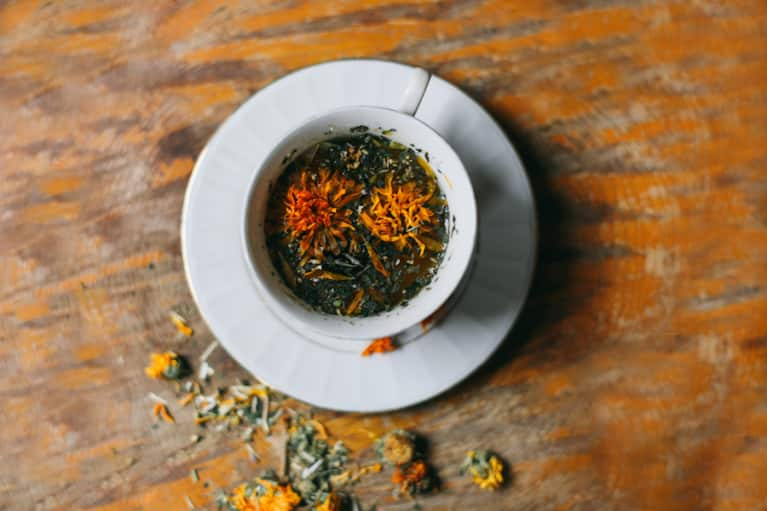 1. If you've noticed your tea taking longer to steep lately, you're not alone.
Factors like extreme rain and heat are damaging soil systems in popular tea-growing regions of Southeast Asia, effectively diluting the crop's flavor, antioxidants, and caffeine levels. (Eater)
2. The world's most successful people have some interesting hobbies.
Richard Branson loves chess, Meryl Streep knits, and Steve Wozniak plays Segway polo. (Yes, that's apparently a real thing.) (The Independent)
3. You get to work in a treehouse if you ink a contract with Amazon.
As if working in tech wasn't cushy enough, Amazon is creating three high-tech greenhouses to inspire employees. Built in downtown Seattle, the three "spheres" will be open in 2018. (NYT)
4. E-cigarettes have sort of backfired on us.
While they may be a healthy alternative to a pack of old-fashioned cigarettes, according to a new study tons teenagers are now "vaping" with flavored e-cigs. What does this mean? Nicotine use is as high as it was in the 1990s. Oops. (Pediatrics)
5. The first Zika-related death in the continental U.S. is reported.
An elderly resident of Utah who passed away in June is confirmed to be the first person in America to die with a Zika virus infection. But health officials aren't yet sure how the condition may have been involved in her death. (TIME)
6. Fruits and vegetables make you a happy camper.
One more reason to go plant-based: Research finds that eating more fruits and veggies can substantially increase people's overall happiness. The benefits were noticeable for each extra portion of plants, up to eight per day. (ScienceDaily)
7. Wave au revoir to the vintage car, Parisians.
In an effort to cut down on smog, Paris has made it illegal to drive cars produced before 1997 during weekday daylight hours since they tend to emit more toxic fumes than recent models. The ban is expected to affect as many as half a million drivers. (The Guardian)
8. There's a surprising upside to nail-biting and thumb-sucking.
A new study published in the journal Pediatrics suggests that children who suck their thumbs or bite their nails are less likely to develop allergies. The authors believe it can be explained by the hygiene hypothesis—exposure to some germs strengthens the body's immune system. (Note to Mom: See? It's not disgusting—it's smart. Now, leave me alone. Love you.) (mindbodygreen)
9. These five jobs are the worst for your overall health.
A new poll ranks the big-picture effect of certain jobs on mental and physical health. The worst ones include (from least to most harmful): store jobs, those in the medical field, factory or manufacturing work, construction or outdoor jobs, and working in a retail outlet. (NPR)
10. Unsurprisingly, there's an absurd gender pay gap in medicine.
A new study in JAMA Internal Medicine finds that female physicians at some of the top public medical schools make almost $20,000 less per year than their male colleagues. In fact, before adjusting for other factors, the gap between genders was more than $51,000. (NYT)
11. How did spin become such a big deal?
If you're wondering why your friends are skipping wild nights out so they can make their 8 a.m. SoulCycle class, this article provides a fascinating history of the stationary bike. As it turns out, spin is hardly a new phenomenon: People have been obsessed with indoor cycling since the 19th century. (Timeline)
12. Even environmentalists disagree about how to handle climate change.
Even those who agree that climate change is a huge issue that deserves our attention don't necessarily agree on how exactly to tackle it. "What may seem like a unified front has pronounced schisms, with conflicting opinions on many issues, including nuclear power and natural gas, that are complicating what it means to be an environmentalist in this day and age," science writer John Schwartz explains. (NYT)