Do You Really Need To See A Gynecologist Every Year?
Reproductive Medicine & Fertility Doctor
By Kristin Bendikson, M.D.
Reproductive Medicine & Fertility Doctor
Kristin Bendikson, M.D. is a Fertility Specialist at USC Fertility, where she serves as the Director of both IVF and the Fertility Diagnostic Testing Program. She earned her bachelor's in psychobiology from the University of California, Los Angeles and her medical degree from New York University School of Medicine.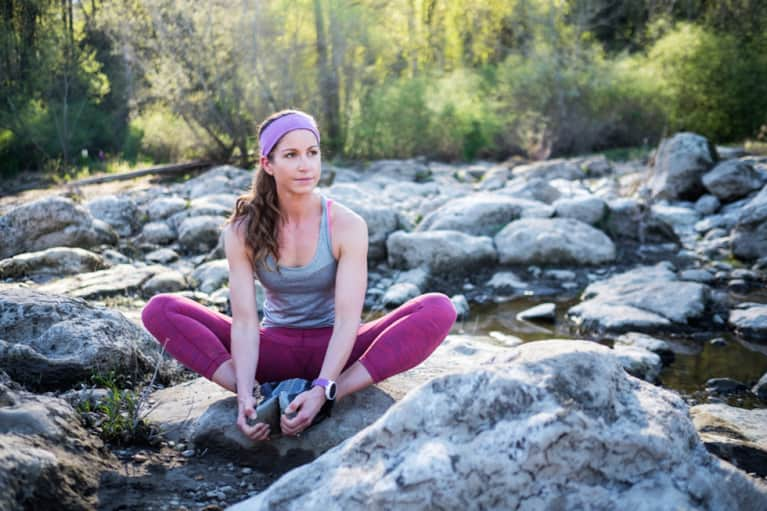 You may have seen headlines in the last few weeks questioning whether women really need annual pelvic exams. At the end of June, the United States Preventive Services Task Force (USPSTF) released a draft recommendation statement that concluded there was insufficient evidence to determine the benefits or harms of routine pelvic exams in asymptomatic non-pregnant women.
As a result, some young women were left wondering whether they should continue having pelvic exams at their annual checkup or if they should even bother having an annual appointment with a gynecologist.
It's important to remember that this was only a draft statement—not a final recommendation. The American College of Obstetricians and Gynecologists (ACOG) is currently reviewing the June USPSTF statement about pelvic exams. But for the time-being, ACOG still recommends annual pelvic examinations for patients 21 years or older. Here are the six key reasons why it's still important to see a gynecologist every year—even if you're healthy and don't have any issues:
1. You'll review your general health.
Each year, you should go over your medical history and your family's medical history to assess how it might affect your reproductive health now and in the future. This conversation should also encompass issues like stress, depression, sleep disorders, and dietary and nutritional status, all of which can affect your reproductive system.
2. You'll review your sexual health.
Your gynecologist can review your current sexual practices to address issues like sexual function, safe practices, and prevention and testing of sexually transmitted diseases. This is a great time to discuss all of the current contraceptive options if you are sexually active and don't want to start a family.
If you want to have children one day, you can review your family planning options and discuss how age might affect your ability to get pregnant.
3. You'll receive a pelvic examination.
A typical pelvic exam consists of both a speculum exam and a bimanual exam. The speculum exam allows for your doctor to do a visual assessment of the cervix as well as complete cervical cancer screening tests. If you're between 21 and 29 years old, you need cervical screening every three years. After 30, the screening can be done every three to five years, depending on which tests are performed.
During the bimanual exam, the doctor will be able to press down on the pelvic region to identify concerning findings in the uterus, fallopian tubes, and ovaries by assessing the shapes of these organs. Sometimes a rectal exam may also be performed to aid in that assessment. The pelvic exam can help identify issues like infection, non-cancerous tumors, urinary continence, and cancer.
4. You'll receive a breast examination.
In order to detect early breast cancer, you should have a breast exam every one to three years starting at the age of 30. Once you turn 40, you should get a mammogram every year.
5. You'll receive important testing.
The annual trip to your gynecologist is a perfect time to find out if you need any screening tests. For example, sexually active women with multiple partners need to consider testing for sexually transmitted diseases, especially under the age of 24. Once you reach the age of 45, all women should be tested for diabetes and have their lipid levels tested. Screening for colorectal cancer with a colonoscopy should begin at the age of 50.
There are lots of medical conditions that may run in your family that may support testing for conditions earlier (like thyroid disease, heart disease, and osteoporosis), so it's important to review these issues with your doctor.
Bottom line: To keep your reproductive system healthy, you should see a gynecologist once a year. And for now, still get that pelvic exam.
Related reads: