12 Things You Need To Know Today (July 11)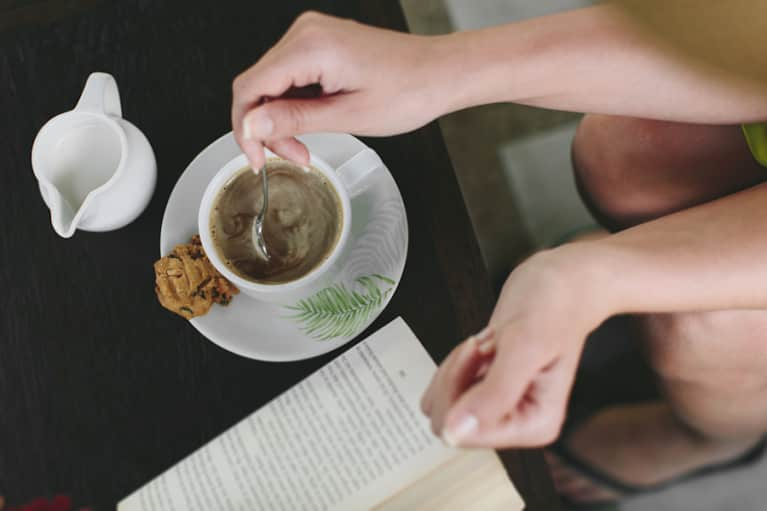 1. Finally, an eco-friendly approach to single-serving coffee.
Club Coffee, a Canadian coffee distributor, claims to have created the first fully compostable coffee pod. Fashioned from dried coffee-bean hulls, the pods are a greener alternative to traditional plastic k cups. (TreeHugger)
2. China is gearing up for a fitness boom.
Something big is happening in China, and VCs have their eye on it: Chinese people have started working out. A lot. Millennials in particular are hitting the gym, going to classes, and running marathons. In fact, health club revenue has almost doubled in the past five years and is projected to total $5 billion this year. (Tech Crunch)
3. The women's U.S. national soccer team has renewed its fight for equal pay.
Beaten in federal court, the team is going to the court of public opinion to get what they want. They'll be wearing shirts that say "Equal Pay, Equal Play" at press events, creating temporary tattoos with the slogan, and taking to social media to make their argument to the public. (NYT)
4. Silence is becoming a commodity.
The Country Brand Delegation issued a report saying that people will soon pay for silence the way they pay for clean water or wild mushrooms. Noise-canceling headphones and rentable private meeting space are just the beginning. (Nautilus)
5. How much would you pay for grapes?
In Japan, someone decided a bunch of grapes was worth a whopping $11,000. What's so special about them, you ask? They're called Ruby Romans, and they're a bulbous variety of grapes that weigh 20 grams and have a sugar content of 18 percent. Apparently that's really something special. (Grub Street)
6. Want your kids to eat vegetables? Talk to the Trix Rabbit.
According to research, kids are more likely to eat foods that are presented by a familiar character. So if the Cheetos Cheetah started talking about how great carrots tasted, for example, kids would probably start craving carrots. Ah, the powers of science. (Pediatrics)
7. Why are so many major diseases in decline?
Data shows that many diseases, like colon cancer, dementia, and heart disease, have fallen dramatically in recent years. It's good news—but scientists aren't exactly sure why, as improved diagnoses and treatments can't fully explain the decline. (NYT)
8. Exercise might improve breast cancer survivors' memory.
Women who are breast cancer survivors often complain about memory problems. But a new study suggests that physical activity in this group alleviates stress, which in turn helps with memory. (ScienceDaily)
9. Kayla Itsines regrets using the term "bikini body."
The creator of the cult classic workout "Bikini Body Guide" now says she regrets using the term "bikini body." The 25-year-old spoke publicly for the first time about being uncomfortable with the name. "Do I regret calling my guides Bikini Body? My answer is yes," she says. "That's why when I released the app, I called it Sweat With Kayla. Sweat is so empowering. I love that." Will the BBG terminology be changed across her entire empire? We'll just have to wait and see. (Bloomberg)
10. This is what a "kidbutz" looks like.
A group of single parents is raising their kids together in a four-bedroom house near Santa Monica, California, in a new twist on communal living. They call it a "kidbutz," where bills and household duties are split among the parents, and the children develop sibling-like relationships. But it also comes with rules—like no TV and no non-organic food. (NYT)
11. Cars of the future could run on...plastic?!
Researchers at U.C. Irvine are working to develop energy-efficient ways to break down plastic into its constituent elements, including diesel. That's one science project we can definitely get on board with. (Grist)
12. Every office should have one of these living walls, in our opinion.
Due to security concerns, the Public Safety Answering Center in the Bronx has very few windows or exposure to natural light. In order to make the space healthier for the employees taking 911 calls there, the building's designers have installed a wall bursting with hydroponically grown plants to clean the air and enhance the building's microbiome. "What we've been working on is matching up the science and the engineering of how to deliver healthier air," explains project expert Jason Vollen. (Fast CoExist)