5 Tweaks To Make Your Home More Sustainable, Stat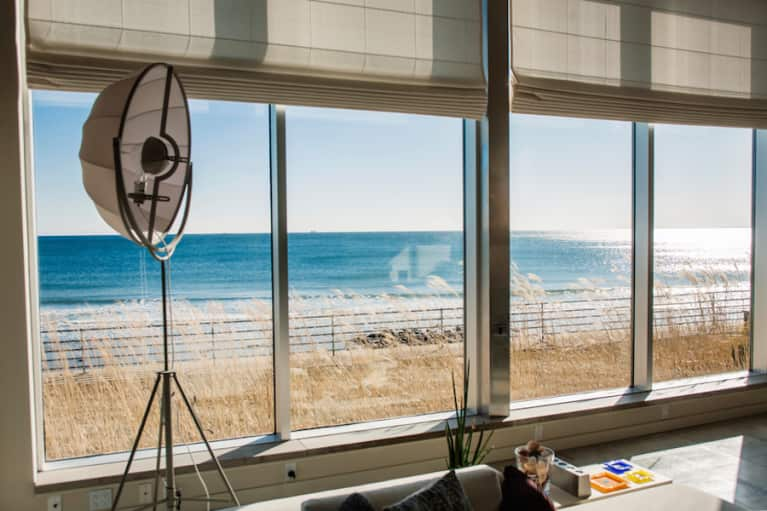 Maybe it's because you finally have time to start the projects that have been in the back of your mind for the past couple of months, or perhaps it's because you've been watching your electricity bills shoot up—whatever the reason, summer seems to be the perfect time to retrofit your home in a greener, more sustainable way.
But, according to the Nature Conservancy, 34 percent of individuals surveyed said that they haven't made steps to green their lifestyle because they don't know where to get started. Here are five ways to kick off a more sustainable lifestyle at home, stat:
If your home is powered in a green way, it will pay off every time you charge your phone or flip on a light switch. With rapid improvements in technology, going solar has become cheaper and easier than ever. Today, there are more than 1 million residential installations across America and we are on pace to double this number in 2016.
So what's the appeal? Installing the average solar-power system offsets as much carbon as planting 141 acres of forests or removing 63 tons of garbage from the landfill. You can often get solar panels installed for free, and some states even offer cash incentives to invest in panels. Good for the environment and your wallet? Sign me up!
2. Swap out your light bulbs.
Use energy-efficient bulbs to light your home rather than traditional incandescent ones. Energy-efficient bulbs use 25 to 80 percent less energy and can last 3 to 25 times longer, which saves you the waste and hassle of frequently replacing your bulbs. To become even more eco-friendly, make sure to turn off your lights whenever you aren't using them.
Because the kitchen is a central household hub that contains many electrical appliances, it is often not the most eco-friendly room in the home. Your refrigerator and freezer alone can account for up to 10 percent of your electricity bill, according to the U.S. Energy Information Administration.
To reduce unnecessary electricity usage, consider a more efficient dishwasher that requires less water and energy. Only run the dishwasher when you have a full load, and, at the end of the cycle, open the dishwasher door to let the dishes air-dry. Green your kitchenware by replacing plastic with more sustainable alternatives like glass. Use biodegradable instead of plastic utensils, or, better yet, get rid of disposable utensils altogether.
4. Reduce your air conditioning.
Avoid using air conditioning once temperatures start to heat up. Instead, make sure to keep the windows open at night when it's cool and closed during the day when it's hot. Fans are incredibly effective at cooling your home, but make sure to turn them off when you leave the room. Another way to reduce the heat in your home is to resist using appliances that emit heat, such as stove tops.
5. Remember that not all waste is waste.
The average person generates over 4 pounds of trash every day, and it's estimated that 75 percent of the American waste stream is recyclable but only 30 percent is actually recycled. Similarly, America wastes 21.5 million tons of food each year, which, if composted, would have the same effect on greenhouse gas emissions as removing 2 million cars from the road.
Educate yourself and your family members about what can be recycled or composted. Start a compost bin and turn your leftover banana peels, orange rinds, and extra food into dirt instead of throwing them into the landfill. Take pride in diverting your waste to the recycling and compost bins rather than the trash can!
There are many ways to reduce your carbon footprint, and the most effective ones are right at home. Retrofit your house in an eco-friendly way this summer and see how much you can reduce your energy, water, and waste consumption.
Related reads: