6 Foods That Double As Sunscreen (Including Avocado!)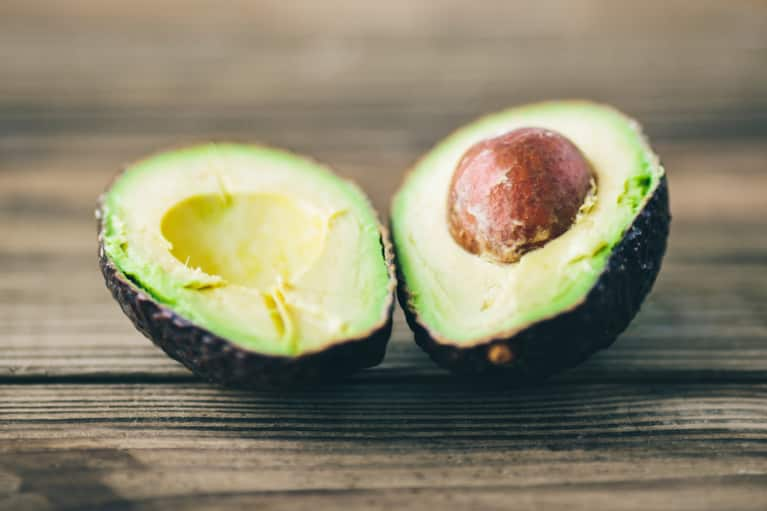 We can all agree that skin protection is important for anyone who spends time outside during the summer months. However, lathering up with layers of sunscreen may not be the right approach entirely.
Not only does sunblock keep out harmful sun rays, it also keeps out vitamin D—a beneficial nutrient that can promote immunity and protect against injury. Plus, many chemical sunscreens are loaded with harmful endocrine disrupters.
As a registered dietitian and food enthusiast, I'm always looking for ways to use food to improve health. And it just so happens that many foods in your kitchen contain natural protection against solar radiation. Think of them as part of the summer medicine cabinet that can be found in your kitchen and garden.
The next time you head outside for the day, bring some of these skin-protecting snacks along:
Tomatoes contain lycopene—a phytochemical that has been shown to protect the skin against sunburn. Olive oil can also enhance the healing effects of this protein ... bruschetta anyone?
The healthy, protein-packed oils in avocados help protect the skin from the damaging effects of the sun. Avocados make a great addition to smoothies, salad, and sandwiches, though I've been known to just cut them in half and eat them right out of the skin.
The catechins in green tea can guard against UV radiation, so make it a goal to drink two cups a day. Green tea can be a great liquid to add to smoothies, and it's also delicious iced.
Citrus is packed with vitamin C, and the essential oils on its skin contain limonene, an essential oil that offers a dose of skin protection. Zest lemons or limes into your tea, or even onto a nut butter sandwich. (Trust me on this one ... it's delish!)
Pomegranates are rich in ellagic acid and support glutathione production in the body. These phytonutrients offer antioxidant protection and fight skin damage caused by free radicals. Pomegranate juice makes a great addition to lemonade, and pomegranate seeds pair nicely with guacamole, as well!