5 Steps You Need To Take If You Want To Travel The World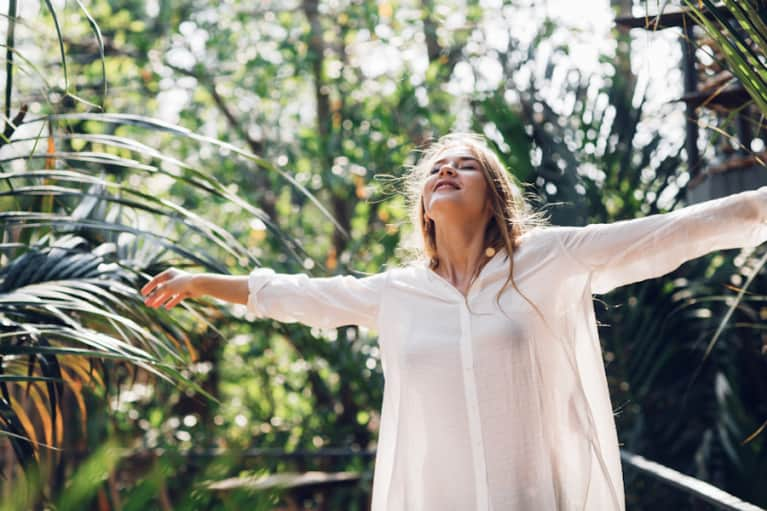 I remember the moment so clearly. I was at my first job after college as a receptionist for a financial company when I looked around and thought to myself, "If this is what the rest of my life is going to be like, I'd rather be dead."
I was doing office work that bored me to tears while my creative side was yelling out to be expressed. I felt like the freedom I had experienced up until that point was gone, and if I didn't find a way to adopt a new lifestyle, I would forever regret it.
Most people will tell you that feeling unsatisfied is just part of life and a facet of responsibility.
But those people are wrong.
That moment was the start of an adventure that would ultimately lead me toward the life I was meant to live. The journey progressed slowly, one step at a time. Heck, until the last few years I wasn't even aware it was happening at all—I just knew I was starting to feel better every day.
I made the decision to choose jobs that granted me more freedom, then moved on to construct a location-independent business that would allow me the freedom to see the world when and how I desired.
Along the way, I learned to find a sense of courage I never knew existed within me. I learned that miracles occur at just the right time—often at the very last second. As long as you don't give up, you will get what you need to continue along the path.
Here are five things that helped me stay committed to the pursuit of freedom, even during those moments I wanted to give up:
1. Recognize (and release!) your fears.
In order to create the life you want, you need to be willing to do inner work first. If you don't address your underlying fears and hesitations about the journey, you'll end up sabotaging yourself along the way.
When I first started transitioning into a more mobile life, I researched and tried to soak up all the tools I'd need to create a location-independent business and life—but I kept getting stuck. I would get to a certain point and then procrastinate or find something else to fill my time. It wasn't until I took a look at my deeper fears and released them that I was able to take the actions that created forward momentum.
One way to release your fears is to write about them. Start a daily practice of putting your fears on paper, allowing them to dissolve onto the pages so you can take action.
2. Find quality support for your journey.
You can't build your dream life alone; you need the support of others. Invest in relationships that nurture your aspirations. Surround yourself with uplifting and forward-thinking people who are on the same path as you—the type of people who won't let you become a victim but will push you to be the victor.
I have found support for my personal journey from great friends, business partners, coaches, healers, and counselors who have assisted me in letting go of false and limiting beliefs. Whatever this support system looks like for you, make sure to recognize its value.
3. Be willing to let go of what's not working.
Be willing to let go of that which is no longer helping you move toward your goals—whether it's a relationship, project, or living situation. All of these things served a purpose at one point in your life, but as you change, so do your needs.
So often we think it's our responsibility to make sure the person, place, or thing we know we need to leave behind survives without us. This belief often ends up leaving us stuck in the past for far too long. Know that both you and the other person, place, or thing is ready to move forward in life as well. Trust that everyone and everything has gotten what was needed and it's safe to move forward.
4. Forgive like your life depends upon it.
Your life and your happiness depend on forgiveness. And if you want to create more abundance in your life, you have to forgive. Otherwise, you will make your decisions from a place of fear, anger, or resentment, which is never a good idea. Find a way to forgive, because honestly, it's not about them; it's about doing it for yourself so you can create a life you love.
5. Find time to relax and enjoy life.
Anytime you take steps to make big changes in your life, your brain will create a lot of conflicting feelings and emotions to keep you in your comfort zone. Set aside time to relax and gain clarity about the decisions that will best help you move toward your dreams.
I have personally found that practicing guided meditations, spending time in nature, and sitting in bodies of water all help me relax and center my thoughts in a place of positivity.
If you want to learn more about how to create a location-independent business, I invite you to sign up for my free travel guide.