12 Things You Need To Know Today (July 7)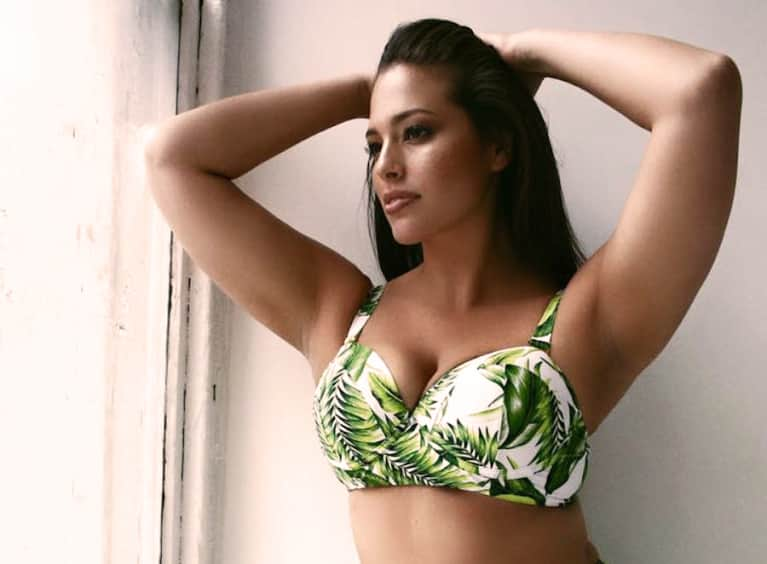 1. Why are plus-size models still generally ignored?
In the age of Amy Schumer's Vogue cover—not to mention Lena Dunham's kick-ass HBO show—and Dove's unretouched #realbeautiful campaign, the fact that curvier poster girls like Ashley Graham struggle to be accepted is disappointing to say the least. The beauty industry still has a way to go in achieving diversity, but "plus-size" models like Philomena Kwao and Paloma Elsesser are using platforms like Instagram to be seen and heard. Times might soon be changing. (NYT)
2. Eating more unsaturated fats could help you live longer.
A new Harvard study finds that consuming saturated fats—like butter and red meat—is associated with higher rates of mortality. But replacing them with unsaturated fats, such as olive oil and fish, was linked to lower rates. (ScienceDaily)
3. Move over, hot dogs. A kale-eating competition is on its way.
Yup, you read that right. On the heels of Nathan's Famous annual hot dog eating contest, a New York food festival will host a much healthier version of the all-you-can-eat competition: the Kale Cup. Which means, of course, that kale is officially as American as a hot dog. It takes place at the Taste of Buffalo food festival in New York on July 9. Contestants will have eight minutes to consume as much of the curly leaves as possible, and the winner will take home $2,000. (mindbodygreen)
4. Could the future of eco-friendly farming be vertical?
AeroFarms in Newark, New Jersey, created indoor vertical farms that use 95 percent less water than traditional (horizontal) farms and no pesticides, herbicides, or soil. They credit their "root-misting" system and LED lights for the indoor agrarian magic and are currently building what is expected to be the largest indoor vertical farm on earth. (Grub Street)
5. This vegan bodybuilder makes a strong case for a plant-based diet.
German bodybuilder Patrik Boubmian was dubbed "Germany's Strongest Man" in 2011. Back then, he was a vegetarian. Now he's a vegan, and his plant-based diet has only made him stronger. In addition to gaining muscle, Boubmian is using his success to raise environmental awareness and educate people on the health benefits of ditching meat and dairy. (CNN)
6. Your dry shampoo habit might be making you bald.
Bad news for women who swear by dry shampoo. According to some hair experts, in the process of soaking up oil, dry shampoo seriously irritates your scalp. That inflammation could weaken hair follicles and cause your hair to fall out. (The Atlantic)
7. Here's why millions of people are tuning into "Tiny House Nation."
These days, dozens of TV programs portray what it's like to live in tiny homes, and people are hooked. So what is it about these tiny spaces that captures our attention big-time? It's likely a combination of their affordability, style, and promise of a simpler, more unencumbered life. (BuzzFeed)
8. Driverless cars are so last year. There's new autonomous transport on the horizon.
Germany is looking to roll out a self-driving railway system that makes public transport more accessible across the country. (Fast CoExist)
9. Does cryotherapy actually work?
In a new update, the FDA explains there is no scientific evidence that whole-body cryotherapy—which involves standing in a freezing tank for several minutes to reduce inflammation—offers any health benefits. They also note that there are risks associated with the therapy, including frostbite. (The Cut)
10. Nike's approach to sustainable design? Just do it.
Nike's new distribution center in Belgium features some pretty progressive green retrofits. The space is powered by wind turbines and solar panels, and most of its incoming goods arrive via boat. The company is looking to bring this commitment to sustainability to other global warehouses soon too. (Fast CoExist)
11. Flu shots for pregnant women might also protect their babies.
A new study finds that infants whose mothers were immunized during pregnancy were largely protected from the flu for up to eight weeks after they were born. Health experts say it's an important finding since influenza rates among infants are high and can lead to death. (ScienceDaily)
12. Paris is holding a refugee food festival.
Many of the people that France has granted asylum to have backgrounds in the food industry, so Paris created a food festival for refugees to team up with French chefs and share their traditional cuisines with the city. (NYT)