The Surprising Ingredient Behind This Nutrient-Packed Ice Pop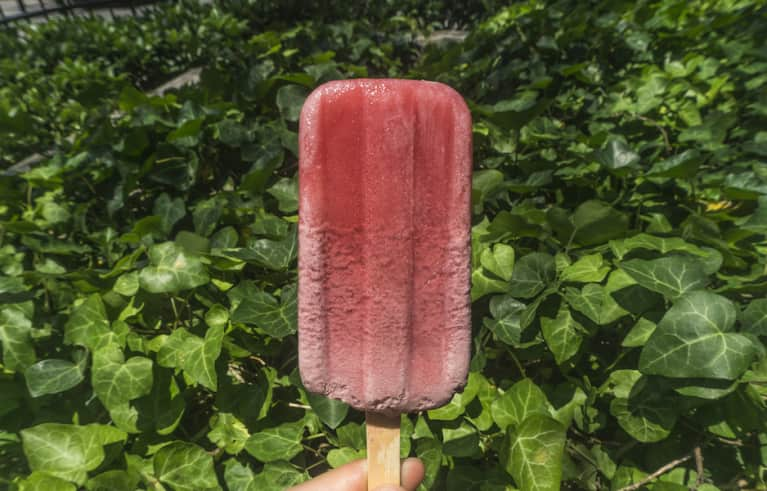 Bone broth is here to stay. Some would even call it the new green juice. With last year's opening of Brodo, a bone-broth bar opened by chef Marco Canora, it has established itself as the trendiest staple of the Paleo diet. Now, companies are bottling it and selling it at mainstream supermarkets.
To set themselves apart from the masses, companies are being forced to get creative. And the most ingenious takes on the trend we've seen so far come from Springbone Kitchen, a restaurant in New York City's West Village specializing in bone broth.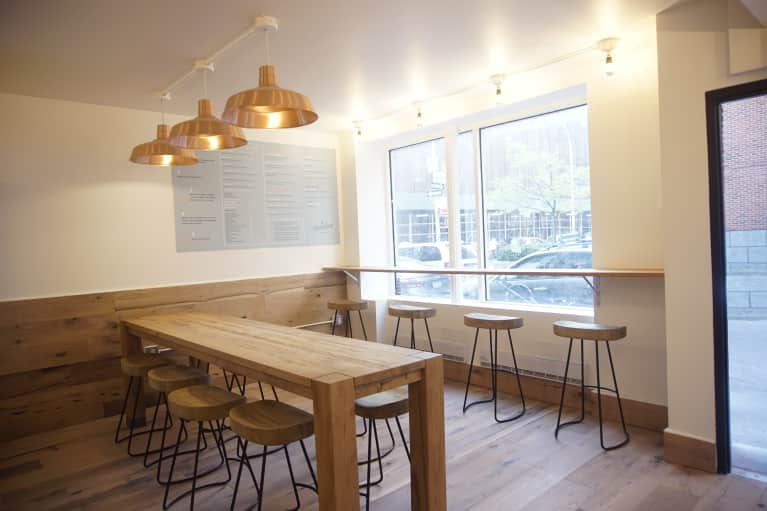 Aside from using it like it's been used for all of eternity—as a base for sauce, for braising, in soups and marinades—they have invented some drool-worthy new dishes combining bone broth with ingredients like raw eggs, turmeric, coconut milk, sweet potato puree, and grass-fed butter (duh), and serving it over dishes like "spaghetti" (zucchini noodles) and meatballs and chicken and rice.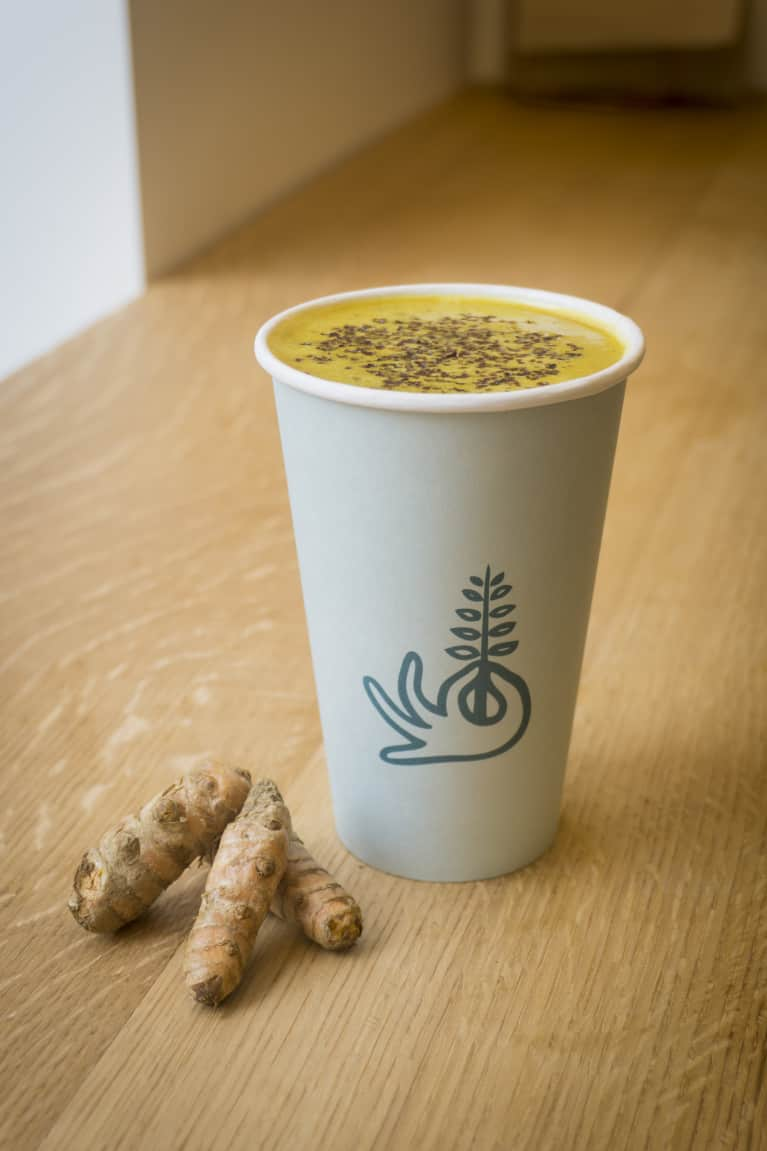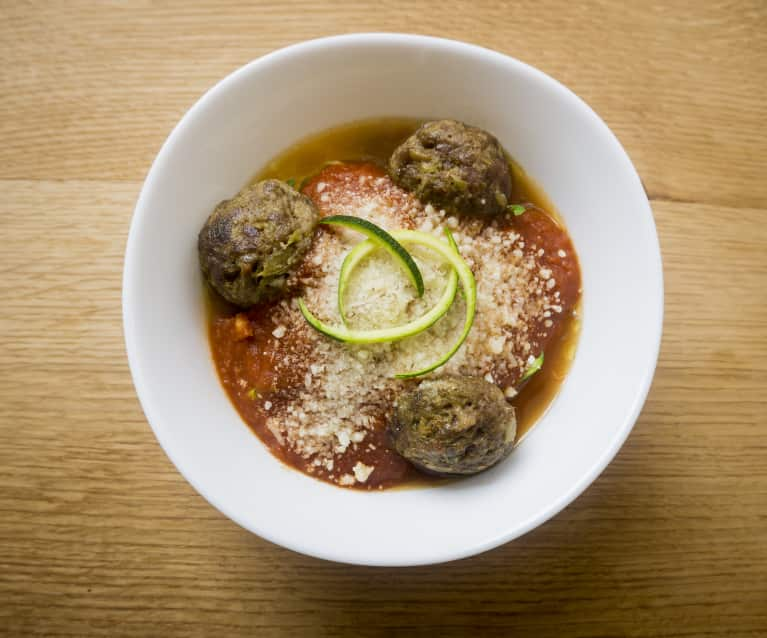 But probably their most innovative use of the good stuff is in an ice pop. Yes, indeed. Springbone makes beef-broth ice pops. And no, it's not what you think. Made with a raspberry-coconut base, they're sweet—but not too sweet. And they definitely don't taste like meat. (Sorry to disappoint all you die-hard carnivores.)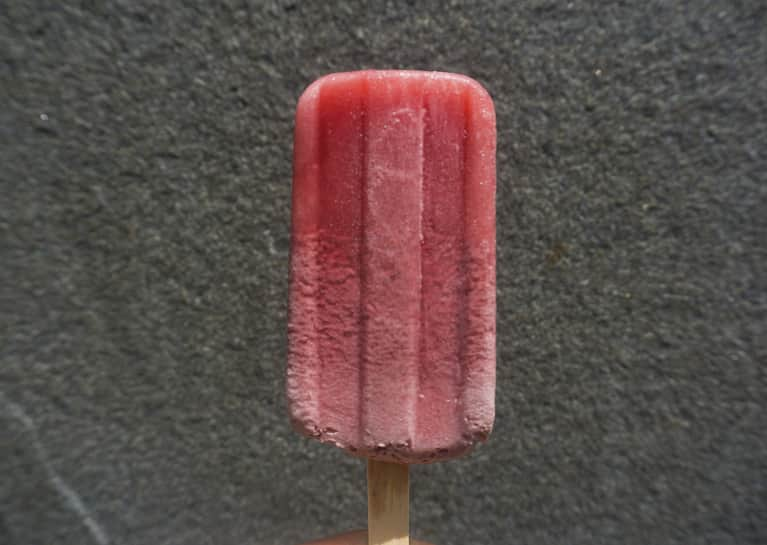 Why, though? We get the appeal of a steaming mug of bone broth in your hands when it's cold outside, but why should you pay for bone broth—$4, to be specific—in an ice pop when you could just get a regular ol' fruity ice pop?
Well, says Jordan Feldman, Springbone co-founder, you get the joy of eating a cold treat on a hot summer day—plus all the healthful benefits of bone broth.
"By cooking the bones low and slow—a minimum of 18 hours for chicken, 24 hours for beef—we draw out the nutrients in them, like collagen, which can help with conditions like arthritis and osteoporosis," he explains to me as I take my first bite into the ice pop.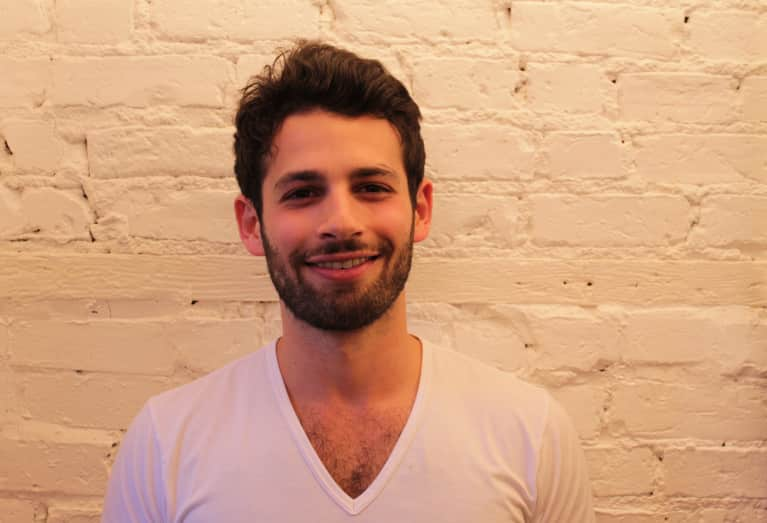 Though the jury's still out on the scientifically proven benefits of bone broth, I can honestly say it was one of the best ice pops I'd ever had. Why? Well, like I said, it was sweet from the coconut milk, pomegranate juice, and raspberry puree, but not cloyingly sweet. The bone broth gave it a subtle savory—almost buttery—flavor.
And if you're thinking of DIY-ing one of these bona fide treats (pun obviously intended), don't just use any average store-bought stock, Feldman warns. It's usually made from industrial-sourced bones using high heat and refined salt. It just ain't the same as broth that comes from slow cooking organic, grass-fed, free-range bones.
The final verdict? While a "bone-broth ice pop" doesn't sound all that appealing, it's actually really delicious. Feldman was visibly startled by the speed with which I tore it all off the stick (sort of like meat off a bone, actually). So, if you're looking for a refreshing way to get your dose of bone broth until the weather cools down, head over to Springbone. We can't wait to see what they think of next.