9 Things You Need To Know Today (July 6)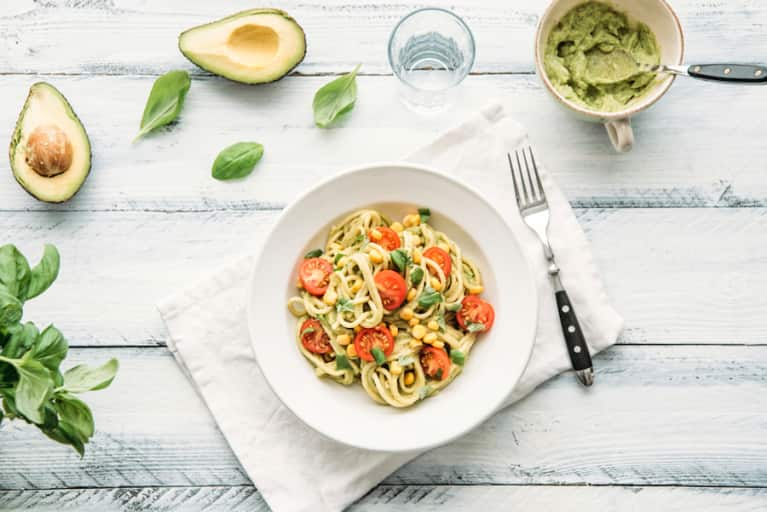 1. Italian scientists say pasta doesn't lead to obesity.
While they may seem biased, two studies out of Italy found that eating pasta was associated with a healthy body mass index (BMI) and eating a Mediterranean-style diet. So, carb lovers can embrace pasta, along with vegetables, fish, and olive oil for a health-promoting, balanced diet. (The Independent)
2. Does child attachment theory explain our adult relationships?
Researchers now believe that feeling secure and close to caregivers as a child may be more important in a person's development than factors like IQ, social class, and temperament. Studies even suggest that adults with attachment insecurity are more likely to suffer from depression, anxiety, and be less satisfied in marriage. One mother investigates what all this new research means for parents. (The Cut)
3. NYC has a bold plan to combat global warming.
Daniel Zarrilli is the city's head of Resilience and Recovery, and it falls on him to brace New York for the impact of climate change. Sea levels are projected to rise up to 7 feet over the next century, and Zarrilli has begun to plan for major storm barrier systems, like the East Side Coastal Resiliency Project, to keep the Big Apple dry. (Rolling Stone)
4. President Obama earned a "Dad of the Year" title this Fourth of July.
Our nation's birthday just so happens to be the first daughter's as well, and Obama rang in Malia's 18th with an adorable serenade. (Marie Claire)
5. "Selfie elbow" is now an actual medical condition.
Doctors say more and more social-media obsessed patients are coming to them with aches and pains caused by holding their arms up to take too many selfies. The fix? Experts recommend alternating arms, having a friend take the photo (the old-fashioned way), or, yes, even using a selfie stick. (Elle)
6. The FDA's warning against eating raw cookie dough might be a little harsh.
Raw flour (not eggs, as one might think) in General Mills' cookie dough was the culprit of a recent E. coli outbreak, but the government's "abstinence"-only recommendation isn't exactly necessary. While people would definitely avoid the potentially contaminated brand until further notice, not all raw flour is a threat. (Slate)
7. The Marine Corps is finally joining the 21st century.
Last December, the Marine Corps opened up all combat roles to women, and now they're adjusting the rules to include women of all different body types. By allowing soldiers to weigh 5 to 7 pounds more for each inch of their height, the Corps is accepting women who come in more shapes and sizes. There's talk that they will soon ease up on body-fat regulations as well. (Washington Post)
8. We love the sound of a prescription for fresh (and free) fruit.
In Los Angeles, children at risk for diabetes are not only instructed to eat fruits and vegetables, but doctors are actually able to provide them with the fresh produce necessary for a healthy diet. The program is called FVRx and the kids' families can redeem the prescription at local farmers markets and certain Target stores. (Fast Company)
9. When it comes to cancer, a lot is actually within our control.
Genetics and "bad luck" certainly play a role in many cancers. But research also shows there's plenty we can do to help avoid a diagnosis. The big factors? Not smoking, moderate alcohol consumption, adequate weight, and frequent exercise. (NYT)