Sasha Plavsic, founder of Ilia Beauty, has had a lifelong love affair with green living, inspired by her mother, who sought out a successful homeopathic and organic food alternative treatment for her Olympian brother Zachary Plavsic's (who's represented Canada in two Olympic Games) acute childhood asthma.
And so the inspiration behind a childhood makeup-line dream, Ilia, named after her great-grandfather, was born. It consists of a prismatic array of natural and organic lip products, illuminators and mascara. Sasha's philosophy and simple tips and tricks for living your healthiest life have never been more pertinent.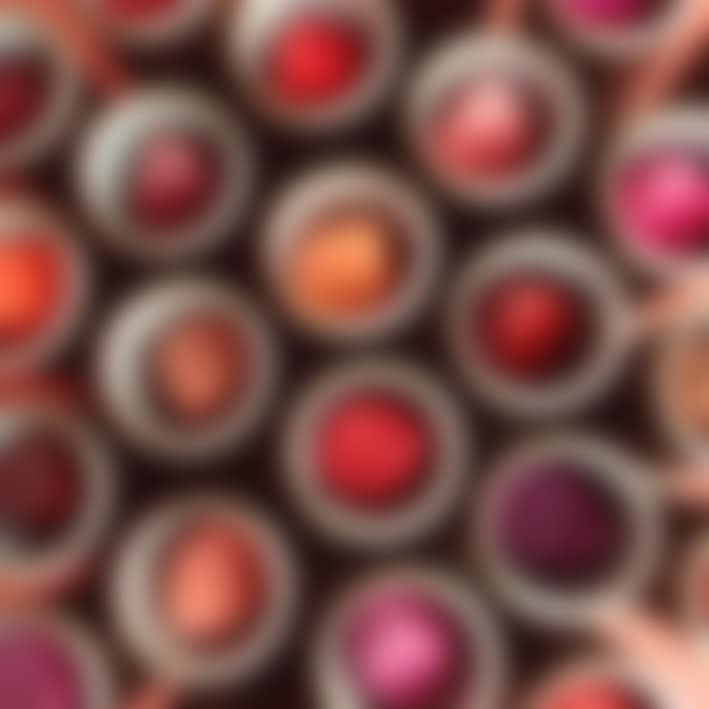 A.M. Rituals
I wake up between 6:30 and 7 a.m., when I hear my little girl. We do a bottle in bed, and then take a shower together as it's the only way to take a shower! Since having Lise, my scalp and skin have been much drier, so to help balance the pH, I rinse my scalp and skin with apple cider vinegar once a week. Yes, there is a faint smell the first day, but I will do whatever it takes to not have dry skin.
Lise will keep playing in the shower as I quickly jump out for a five-minute routine: Devita Cucumber Toner, a blend of my SPF 20 Beauty Balm and Hanalei Tinted Moisturizer applied with my fingers to the face, A Fine Romance on lip and cheeks, followed by a swipe of Sway Bronzer, Polka Dots & Moonbeams Highlighter on upper cheekbones, a quick coat of Nightfall Mascara to the lashes, and a soft coat of Macao, my copper mascara, to shape brows.
Lise is usually pulling at my leg by this point, at which I will apply a bit of Prtty Peaushun, which she loves, and so do I since it's all natural and safe to use on both of us. If I am lucky, there is enough time to go out on the deck off our bedroom, flip my head and brush my hair and scalp for a minute. This helps bring circulation to the brain and in some ways wakes up the system. After that, it's a race to get breakfast cooked and baby fed before running out the door to work.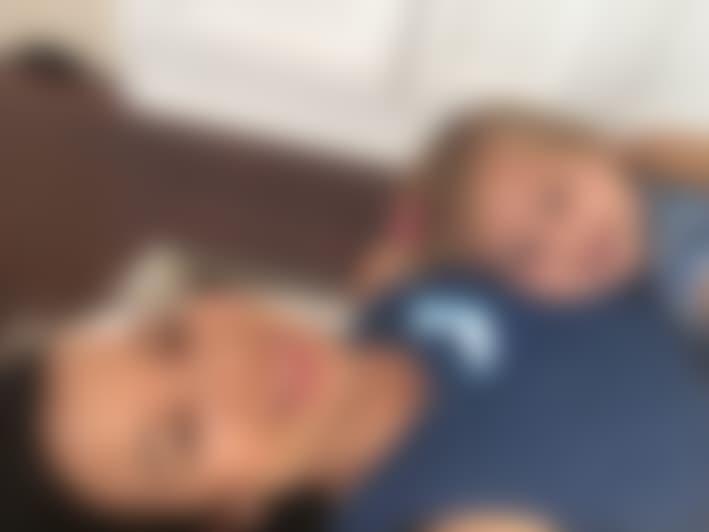 Food As Medicine
At work, we have lots of snacks to keep the brain going, which range from apples and pretzels to Trader Joe's licorice and almond butter. I am hypoglycemic, so eating every two hours is a must, even for the sake of balancing blood sugar. I am doing my best to remember to take my Cyto Matrix, a prenatal formula from Canada, and salmon fish oil from New Chapter (another good one for dry skin). On the days when I don't have enough fruit, I will take vitamin C powder mixed with water for an intense boost, which helps the immune system and skin.
I see a naturopath in Vancouver called Dr. Brian Davies. A few years ago I had a horrible parasite from Indonesia that attached to my adrenal glands and left me with chronic fatigue that took a year to recover from. He was the only doctor who could help me build my system back up through diet and supplements.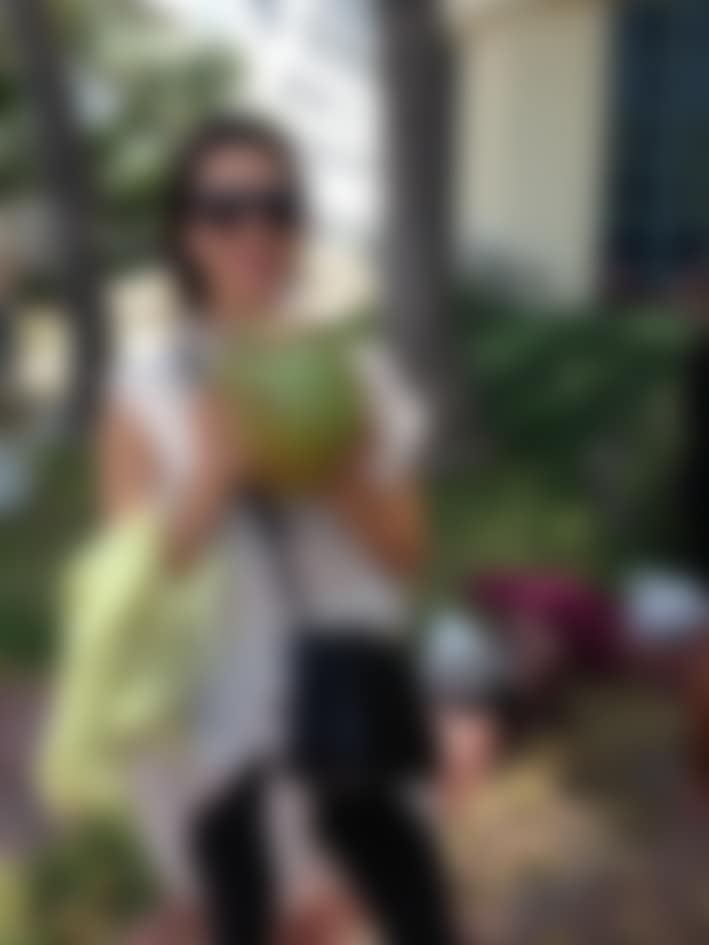 Movement
Exercise-wise, I am doing a swim class with Lise for an hour every day at lunch and then twice a week I will do a sculpt class at YogaWorks. It's the most I can commit to at the moment since my husband is away preparing for Rio. Being married to someone who's job is to stay fit and in shape for his profession—my husband, Dorian van Rijsselberge, is competing as a defending gold medalist for Holland in windsurfing at the Olympics—is a good motivator on the days I don't want to go to class. Yoga would usually be a go-to, but at the moment I am suffering from a labral tear in my hip that will require surgery in the fall. It's been that way for four years and I am finally going to take the time to get it fixed as I am learning that good mobility is so important to quality of life.
Living and working in Laguna Beach has its perks, yet on the cafe side it's pretty basic. There is one place called The Stand, where we go to get healthy vegetarian eats for lunch. Keeping meals lighter during the day helps keep me more balanced in energy to get work done. If I am in LA, I love going to Gjusta bakery in Venice for lunch. If I'm in NYC, Cafe Gitane is an oldie but a goody, especially with the view at their meatpacking location.
P.M. Rituals
Life really does feel like it's been on fast-forward the last couple of years and since having a kid, time is so important. I am more scheduled in order to stay organized, as the days of sauntering off to the bar for a drink after work are definitely on hold. It's nice, as it brings discipline to the day and a purpose to get stuff done. There is no time to be bored. It's a luxury to take a bath at night before bed, use my Nuface and apply a night cream. Nonie of Beverly Hills Alpha Hydroxy for mature skin is a natural Botox in a bottle—nothing has worked better on my skin.