Finding Dory's Poignant Insights On Life, Joy & Spirituality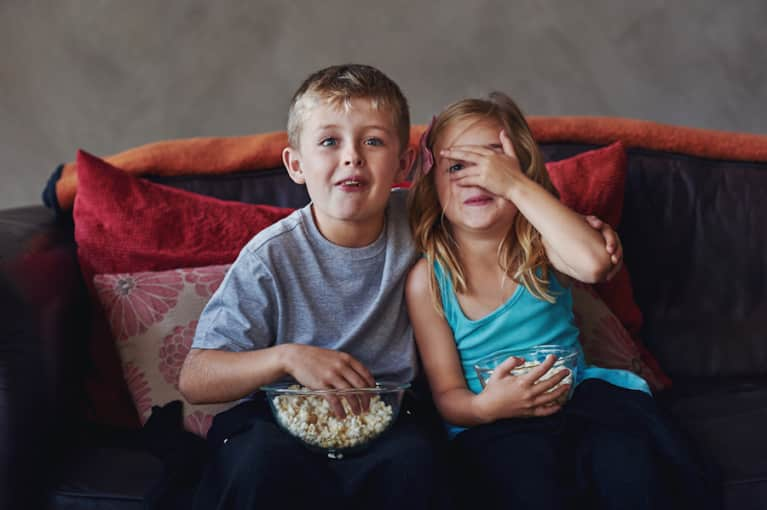 I recently accompanied my two young daughters on a trip to see Disney's new movie, Finding Dory.
Those of you who have seen the movie or its predecessor, Finding Nemo, will remember the sea turtles who ride in the EAC, or East Australian Current. These creatures are reminiscent of surfer dudes, and they help the movie's more uptight personalities ease into the ocean's current and learn to enjoy the ride.
Once the movie was finished, I returned home to a busy day with the kids doing some chores around the house. Once I started to feel a bit under the weather, I finally willed myself to lie down in my hammock and feel the sunshine on my face. I started to feel better by the minute, and that's when the parallel to the movie hit me.
I need to ease into the current more often to get my momentum back, I thought.
This "current" is the place where we feel clarity and mental flow. It's the space where we feel like we are getting things done and effortlessly gaining momentum by the moment. It's the days, hours, and moments when things are going just right.
Have you ever had days when things seem to just go your way? When everything just clicks? That is being IN the current.
Here are a few daily practices that can help you swim into this current more often and ride it for all it's worth. I strongly recommend them to anyone who's in a rut and in need of some positive momentum.
Naps are incredible tools that can help reset your body, mind, and spirit during the day. Research has found that a mere 15 to 30 minutes of napping can improve mood, increase productivity, and strengthen memory all day. Bonus tip: If it's a warm time of year, lie or sit in the sun and close your eyes to feel rejuvenated by our life-giving star.
Walking is an amazing way to get into the current. Stanford University researchers recently examined people's creativity levels while they walked versus while they were sitting and found that walking increased creative output by over 60 percent. It's no secret then that the late Steve Jobs often found inspiration on walks, and Facebook's Mark Zuckerberg has also been known to conduct meetings while walking with employees.
Set aside a few minutes of walking to allow your body and mind to realign when you feel yourself spinning out during the day. Walk wherever you can, but aim to get out in nature. Find a riverside trail, a park, or somewhere else that inspires you.
Bob Marley may have said it best: "One good thing about music, when it hits you—you feel no pain." Keep a go-to playlist full of mood-boosting songs to inspire your creative flare. Unleash its power into your life often.
There are countless ways to get into the current, so do what works for you. I've found that the more often I'm riding in this current of momentum, the more I feel just like the sea turtles in Nemo and want to yell "righteous, righteous!" at the top of my lungs because life can be so fun.
Related reads: