5 Myths Keeping You From Traveling (And How To Move Past 'Em)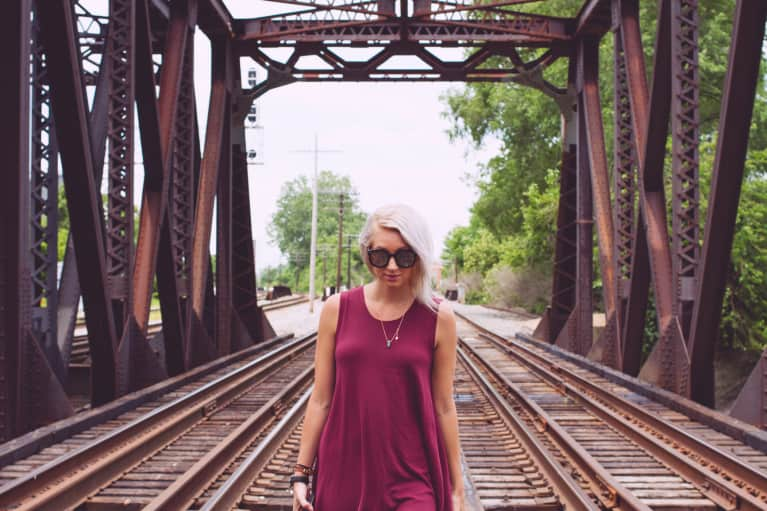 In my early 30s, I found myself at a crossroads of sorts. I was single with no children and nothing to hold me back from pursuing my dream of traveling.
My friends were decidedly not single, though, and they had families they couldn't leave behind. So I had a decision to make: wait until I had a travel partner, or just get out there.
I'll give you one guess what I chose.
While it wasn't always easy to travel alone, it is one of the best gifts I have ever given myself. Here are five excuses many people have for not traveling that need to be dropped right now:
In 2015, 55 percent of Americans failed to take all of their allotted time off—that's 658 million unused vacation days! If you work for a company, don't let anything keep you from using up those days. Remember: Even the president of the United States takes vacations.
And if you're an off-site freelancer, take advantage of your more fluid schedule and take the show on the road. See if you can work each morning from a cute Airbnb apartment in Berlin or a coffee shop in Paris then spend the afternoon sightseeing. New ideas often start flowing when you change up your scenery, so travel could actually inspire a business boom.
2. I don't have a travel partner.
No one to travel with? Fantastic! Solo travel is the best travel. Don't get me wrong, traveling with a partner is wonderful too, but you experience more personal growth on the road if you're on it alone. You will learn so much about yourself. You will learn how to be resourceful. You will step outside of your comfort zone. You will return from your trip feeling empowered and self-confident.
3. I don't have the money to travel.
I get it: Travel can be expensive...but it doesn't have to be. For a small fee, you can register with a home exchange service to swap homes with someone in a different part of the world. Or, you can check out organizations like WWOOF (World Wide Opportunities on Organic Farms) to receive accommodation and meals in exchange for a few hours' work on a farm. There are endless free or discounted travel opportunities out there, so get online and do your research!
4. I would love to travel, but I have only a few paid vacation days per year.
Many companies would be willing to negotiate an extra week off per year for a very slight cut in pay. Let's do the math: If your annual salary is $70,000, and you divide that by 52 weeks, it computes to approximately $1,346 per week. If your company agrees to give you an extra week of vacation in exchange for docking your salary by $1,346, that seems like a no-brainer. You probably spend more than $1,346 per year on your morning coffee. Spending a week traveling through Thailand versus your daily Starbucks...is there really any question which you should choose?
5. I'll travel...one day, when I retire, when I have more money, when I have a partner.
Not to be the bearer of bad news, but "one day" may never come. There are so many contingencies in life, and all you can be sure of is the here and now. It sounds cliché, but when you reach the end of your life, what are you going to remember? Spending a week working on mind-numbing spreadsheets? Or spending a week in Spain? That's what I thought. Use those vacation days and get out there. Right now.