The Morning Rituals That A Health Coach Swears By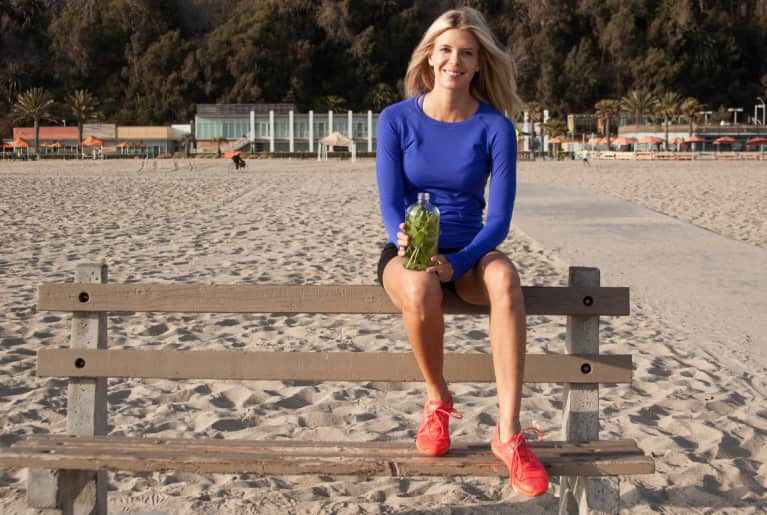 A lot of people associate mornings with that dreaded feeling of having to get up and start another day of work. For me, it's completely the opposite, and I personally love my morning routine that I've created.
Being a health coach and blogger means that I don't always have the same schedule day-to-day, which is why it's so important to have created something that feels relatively normal when I wake up.
My ideal time to get up is 6:30 a.m., and I typically never get up later than 7:15. Getting up at this time allows me to get in a meditation practice and quick workout before my day starts, and I know this keeps me sane.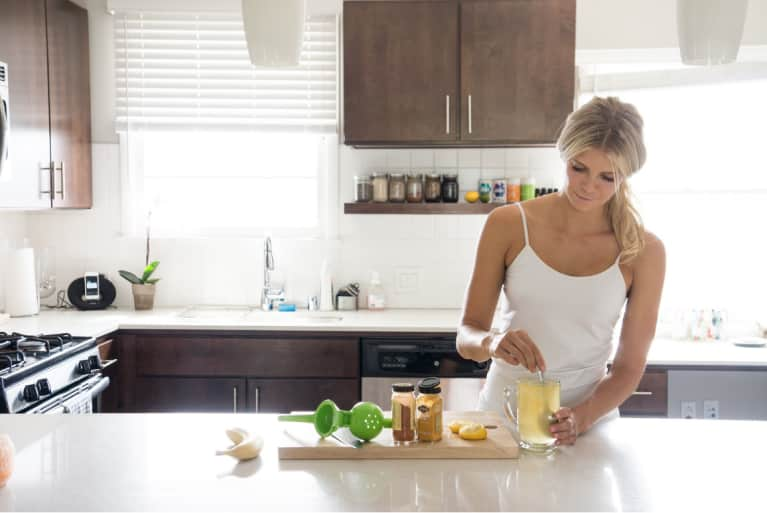 The first thing I do once up is make a warm water with fresh lemon, turmeric, and cayenne. I really like my version of the "lemonade" because it kick-starts my metabolism and actually wakes me up more than coffee does.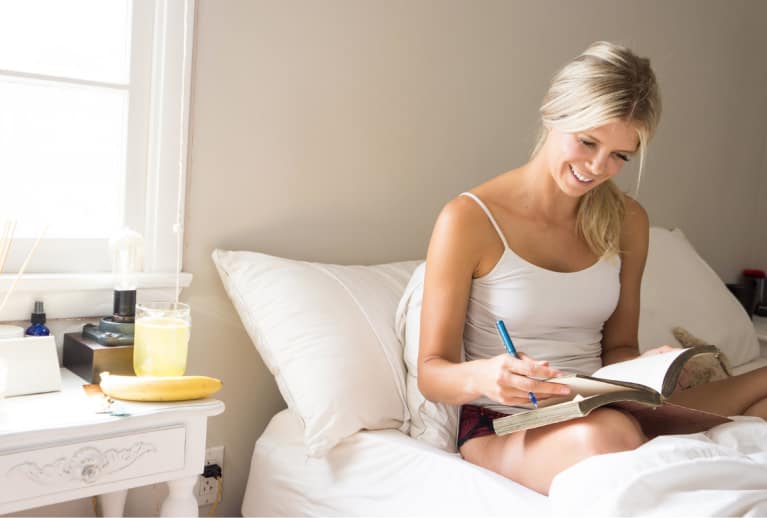 I'll get back in bed with my kitty, Myka, and meditate for 10 to 20 minutes and journal.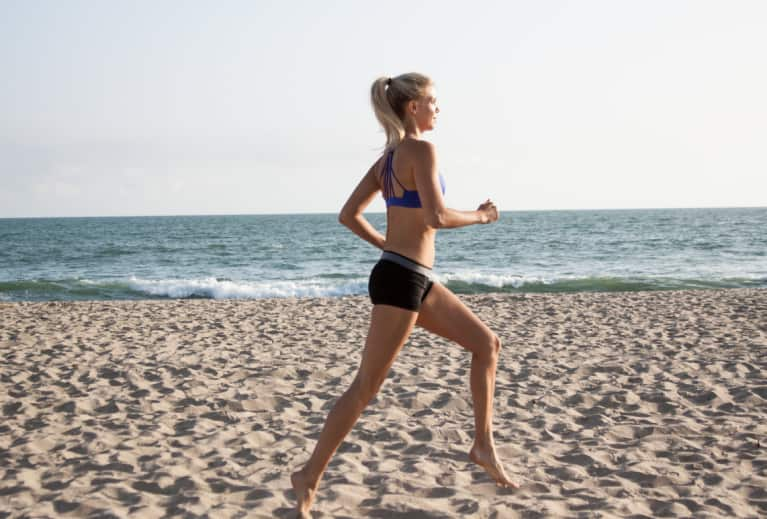 I'll eat a banana for a bit of energy and head out to the beach for a run. I thrive on sunshine and fresh air, so living very close to Venice Beach makes me smile whenever I go outside. If I don't head outside, I'll go to the gym and do sprints on the treadmill to get my heart rate up.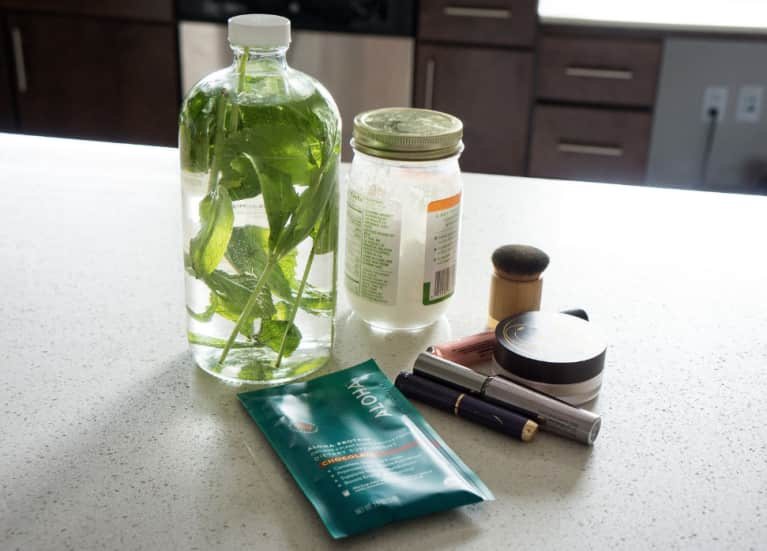 Once home, I use my body brush all over to promote my lymphatic system and get my skin all smooth then jump in the shower.
My favorite face products after the shower are from Beauty Counter because they leave my skin hydrated and are all-natural. My favorites are the cream cleanser and dew skin tinted moisturizer. One of the biggest tips I can give is to cleanse your face after you work out—it's such an easy way to prevent breakouts!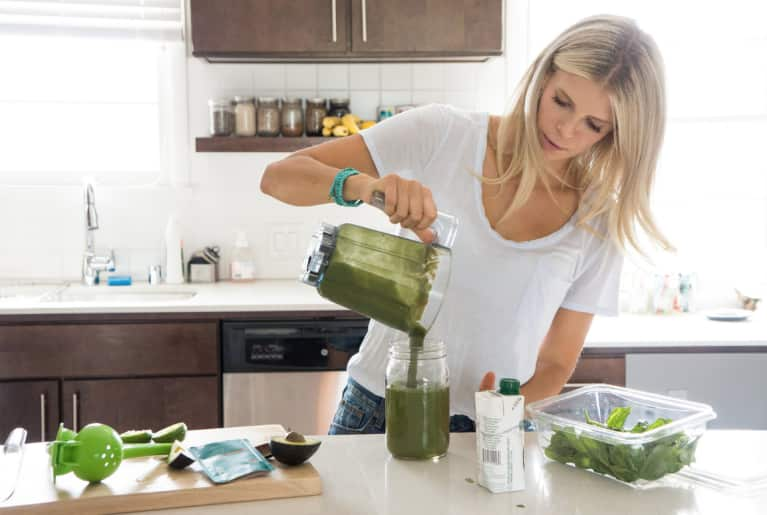 By this time it's about 7:45 or 8 a.m. and I finally sit down for breakfast. Because I blog about what I eat in a day often, I typically will make something that's quick and easy but photographable.
My go-to items are any of the breakfasts from my detox, because they're filling yet healthy and don't weigh you down, or a smoothie bowl. It's summer now, so I always try to incorporate fresh fruits or veggies from the farmers market into my breakfast.
After breakfast (and taking photos of breakfast for social media), I'll either work from home or head to Juice Served Here for their coconut cream party latte or Bulletproof coffee.
I love coffee that's filling (i.e., has higher amounts of healthy fats) because it keeps me feeling caffeinated yet doesn't give me that crazy spike. I'm all for having coffee as long as it's smaller amounts and done with love, not shooting back espresso shots all day.
I really enjoy being productive in the morning and getting my workouts done first thing, mainly because once the day hits and I get pulled in a bunch of different directions, it's harder to do them once I'm tired.
Keeping this sense of routine also helps to put a little normalcy in my life when each day is so different.
I'm all for finding what works for you and making sure that you're enjoying the beginning of your day since it makes such a difference to how you will feel for the rest of it.
A little bit of meditation, exercise, and a cuddle with my cat makes me happy and ready to tackle whatever comes my way.