A Morning Tonic That's Packed With Adaptogens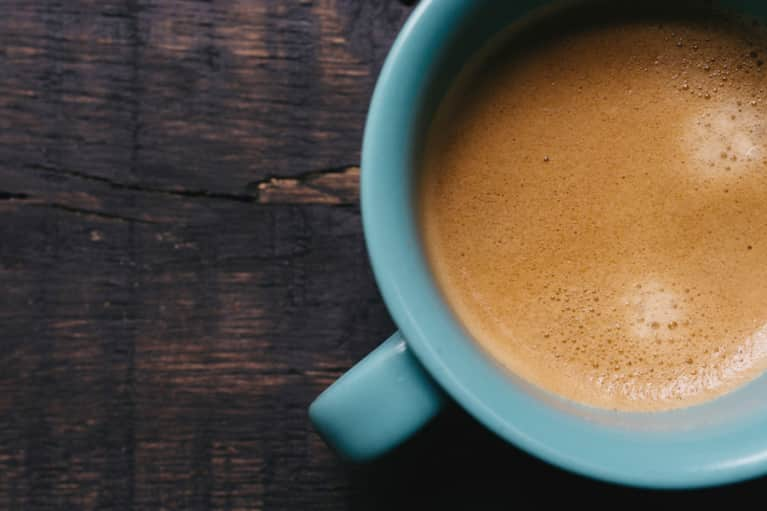 Every morning, I wake up in paradise. At night I stare into stars from my bed, and I watch the moon rise over the mountainous landscape that has been holding this sacred space for over 20 million years. I am blessed and grateful for this heavenly sanctuary that lends its spirit to my passions.
I find my morning routine to be of utmost importance in setting such a positive tone for my day. I've become deeply interested in preventive wellness solutions through my work with immune-challenged children and have learned to call upon adaptogens, superfoods, super herbs, and the ancient medicinal aspects of all manner of plant extracts.
First thing in the morning, I use these medicinal essences to align my cells with "thrive potential." In these times, we each have the opportunity to choose our own best practices for being alive and thriving. Returning to what has been utilized for millennia, tried and tested, ancestrally approved, feels like progress for me.
I have found that adaptogens help me anchor myself to the present. I prefer to ease into solids and start the day with a potent powerhouse of adaptogenic supertonics and healthy fats instead.
Adaptogens are medicinal plants that have been through extreme challenges and, through that process, have refined their medicinal properties and mastered the balancing act of existence. These unique herbs have evolved sophisticated abilities through direct experience adapting to stressors over extended periods of time.
These plants assist in recovery from chronic inflammation, overextended adrenals, and fatigue.
Waking up in paradise is never the same twice. Life can be shocking at times; trials test our resolve and build our character. Challenges stimulate growth and inspire profound strength that can carry us a long way from where we started. Improvisational empowerment allows me to continuously explore my intuition, which I believe is our greatest asset to healing on this planet.
We can access a higher realm of being through cultivating awareness, bathing our spirits in gratitude, and infusing our beings with ancestral plant medicines that equip us with thrive potential. Accessing this thrive potential requires bravery to face our fears with trust and hope for the future. Through a medicinal approach to life, we can align with these ever-changing times.
How do we intuit our healing? How can we encourage this process with our daily practice?
I'd recommend keeping a log, taking notes, remaining curious about your highest potential, and dreaming yourself into being. You are your own master. Know your triggers and learn to predict behavior so that you can alter your course with small choices that inspire big changes.
Here is a recipe for an adaptogenic super tonic that I drink most mornings to keep up with the ever-changing times. Try it out for yourself, and take the time to recognize the effects it has on your mind and body:
"Waking Up in Paradise" Adaptogenic Super Tonic
1 pinch nutmeg powder
1 pinch cardamom powder
1 to 2 pinches cayenne powder (to taste)
2 pinches turmeric extract
2 pinches ashwagandha extract
¼ teaspoon Ceylon cinnamon powder
2 tablespoons raw cacao powder
12 drops vanilla stevia (alcohol free)
1 pinch cat's claw powder
¼ teaspoon reishi powder
¼ teaspoon shilajit powder
14 teaspoons rhodiola powder
½ teaspoon matcha green tea powder
2 tablespoons healthy fat (ghee, MCT, raw butter, coconut oil)
1½ tablespoons Scents of Awe "Morning Star MCT" oil blend
2 cups herbal infusion (chaga, astragalus, coffee, matcha, etc.)
1 cup cashew milk
1 tablespoon raw honey, maple syrup, or fermented honey infusion
Preparation
1. First, create a base brew that combines either astragalus and chaga mushrooms (boiled in 4 cups of water for 30 minutes) or chai and coffee (infused in hot water for 6 minutes).
2. Infuse chaga or coffee base blend with warm water until desired potency is reached.
3. Combine all ingredients into a high-powered blender, adding in approximately 16 ounces of the infused base brew. Add sweeteners and spices to desired taste. Take care to blend slowly at first to avoid burns.
4. Visualize the highest expression of your cellular body while enjoying the liquid bliss with a bit of a kick in your cup.