13 Things You Need To Know Today (June 30)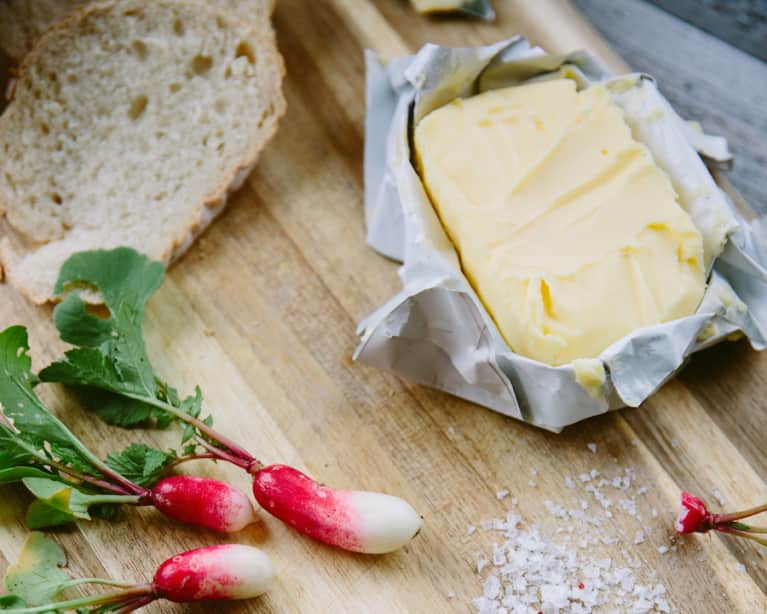 1. Great news, flavor lovers: Butter isn't associated with chronic disease.
A new study found little to no correlation between eating butter and cardiovascular disease or total mortality. There's also a slight chance that butter could be associated with protecting against diabetes. "This suggests that butter may be a 'middle-of-the-road' food: a more healthful choice than sugar or starch." (ScienceDaily)
2. Exercise helps us feel comfortable with being uncomfortable.
Beyond its obvious benefits in terms of physical health, regular exercise also has an important effect on our mental toughness. When people work out, they learn to be more comfortable being uncomfortable, and this familiarity with suffering allows them to be more stoic when faced with challenging situations outside the gym. (Science of Us)
3. Your annual pelvic exam may no longer be necessary.
Although it's typically recommended to get a pelvic exam every year, the United States Preventive Services Task Force, a panel of medical experts, finds that there isn't sufficient evidence to back up the exam's benefits. The group is calling for more research before they make a formal recommendation either way, and they note that this doesn't refer to cervical cancer screening, which is still recommended every three years. (NYT)
4. Holy ice-pop-licking unicorn. Lisa Frank adult coloring books are coming.
Bust out your glittery gel pens, everyone. The queen of rainbow-colored Trapper Keepers announced that the book will be available "next month" (meaning July!) at Dollar General. And no, of course it's not childish—it's therapeutic. That's why coloring has become such a craze. So, if you're stressed out and having trouble meditating, maybe try channeling your inner '90s kid and bust out Lisa's book. (mindbodygreen)
5. Misty Snow is making history as the first transgender person from a major party to run for the U.S. Senate.
One of the first transgender people to run for Congress, the Utah Democratic rep was quoted as saying, "A lot of people have told me whether I win or lose, I'm already making a difference just by running." (The Salt Lake Tribune)
6. Steph Curry's wife, Ayesha, is getting in on the meal delivery game.
The cookbook author and soon-to-be Food Network star just announced her new meal delivery service, Gather, which will deliver seasonal ingredients and recipes weekly. It will also offer baby food ingredient options and recipes inspired by Ayesha's favorite family meals. (Instagram)
7. Scientists are done fooling around about climate change.
Scientists from 32 powerhouse organizations including the American Public Health Association and the American Chemical Society just penned Congress a letter highlighting a "vast body of peer-reviewed science" that proves the severity of climate change and urging them to take action with legislation that more strictly regulates industrial air pollution. (U.S. News)
8. Apparently, the majority of women groom their pubic hair—and doctors are really confused about it.
In a sample set of 3,316 women, 84 percent reported some grooming. Contrary to earlier studies, though, this survey found that most women do it for reasons of hygiene rather than sexual activity. Ironically, women are actually more vulnerable to infections if they don't have the protection of pubic hair. A specialist was quoted as saying, "If it is something you do for you and makes you feel better, awesome. But don't tell yourself it's healthy or better from a medical standpoint." (NYT)
9. What are the next "new" ancient grains?
We know all about quinoa and millet at this point, but is there another ancient grain waiting to emerge in the mainstream food culture? It might be...wheat. Like, really ancient wheat. According to the journal Trends in Plant Science, forgotten bread wheats like einkorn and emmer (aka farro) could be the next big thing. We have a couple of recipes for 'em, too. (mindbodygreen)
10. A drug-resistant yeast infection is spreading around the world.
The CDC is warning hospitals to be on the lookout for a new type of yeast that doesn't respond to typical antifungal drugs and could be fatal. While the yeast hasn't yet spread across America, it's already been found on four continents and in nine countries. (Washington Post)
11. Check out this nutritionist's Chipotle recommendations.
Whether you're vegetarian, gluten-free, or feeding a child, this nutritionist spells out the healthiest options for you. Now we're officially craving guac. (CNN)
12. Could toxins influence our motivation to exercise?
A new study suggests that mice who were prenatally exposed to phthalates—a chemical commonly found in beauty products—were less likely than others to exercise as adults. Of course, this doesn't necessarily mean that the same is true in humans—but the research suggests that environmental toxins may have more of an impact than previously thought. (NYT)
13. Miss Teen USA is eliminating the controversial swimsuit competition.
Finally coming to the realization that it's 2016 and they probably shouldn't still be asking women ages 14 to 19 to subject their bikini bodies to public judgment, the Miss Teen USA pageant has decided to eliminate the swimsuit competition. And, get this: They're replacing it with an athleisure competition. (Yes, we've officially hit peak athleisure.) And the entire organization has hinted, to our delight, that it wants to focus more on health and wellness than appearance. (mindbodygreen)