Miss Teen USA Is Replacing The Controversial Swimsuit Competition With THIS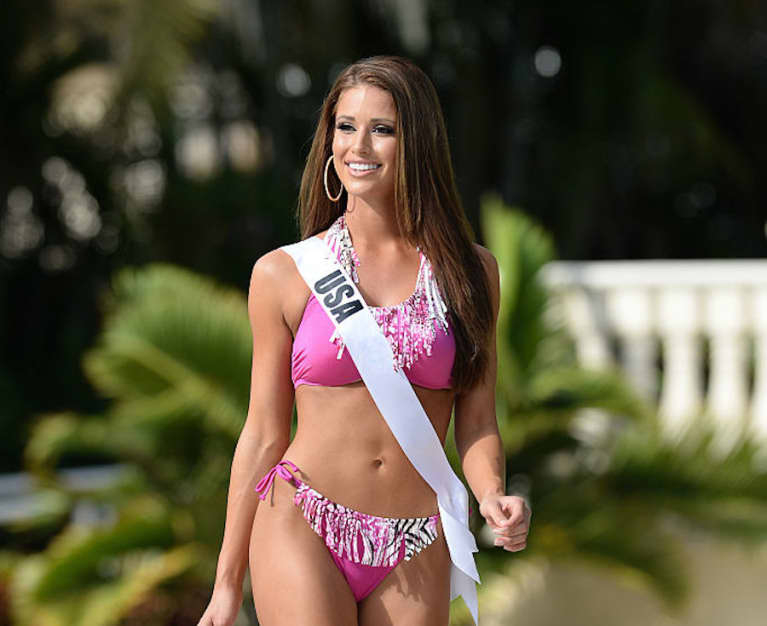 Finally coming to the realization that it's 2016 and they probably shouldn't still be asking women ages 14-19 to subject their bikini bodies to public judgment, the Miss Teen USA pageant has decided to eliminate the swimsuit competition, reports USA Today.
Instead, contestants will be asked to partake in an "athletic wear" competition, proving that strong really is the new pretty. Yes, athleisure has reigned supreme once again.
We thought we'd hit peak athleisure when it became a word in the Merriam-Webster dictionary. But then it gained even more power when it caused the end of the iconic Victoria's Secret catalogue. And clearly, it wasn't done there.
"This decision reflects an important cultural shift we're all celebrating that empowers women who lead active, purposeful lives and encourage those in their communities to do the same," Miss Universe president Paula Shugart wrote.
Will Miss USA follow its little sister's lead? Well, Julianne Hough, the host and creative producer for this year's Miss USA events, hinted that the entire organization would be undergoing a health- and wellness-focused makeover.
"They've talked about different ideas for that aspect of the competition...being confident in the fact you worked hard to get that body and you go to the gym and you eat healthy and do certain things," she wrote. "It's not different if you are going to the beach."
Is it still objectification? Sure. But if the focus is more on health than appearance, we're all for it. Plus, the women will be a lot more comfortable on stage in yoga pants.