Yoga Teachers: Here's What You're Probably Doing Wrong
Psychotherapist
By Kim Roberts, M.A.
Psychotherapist
Kim Roberts, M.A. is a Colorado-based psychotherapist, seasoned yoga teacher, author, and meditation guide with 25 years of experience.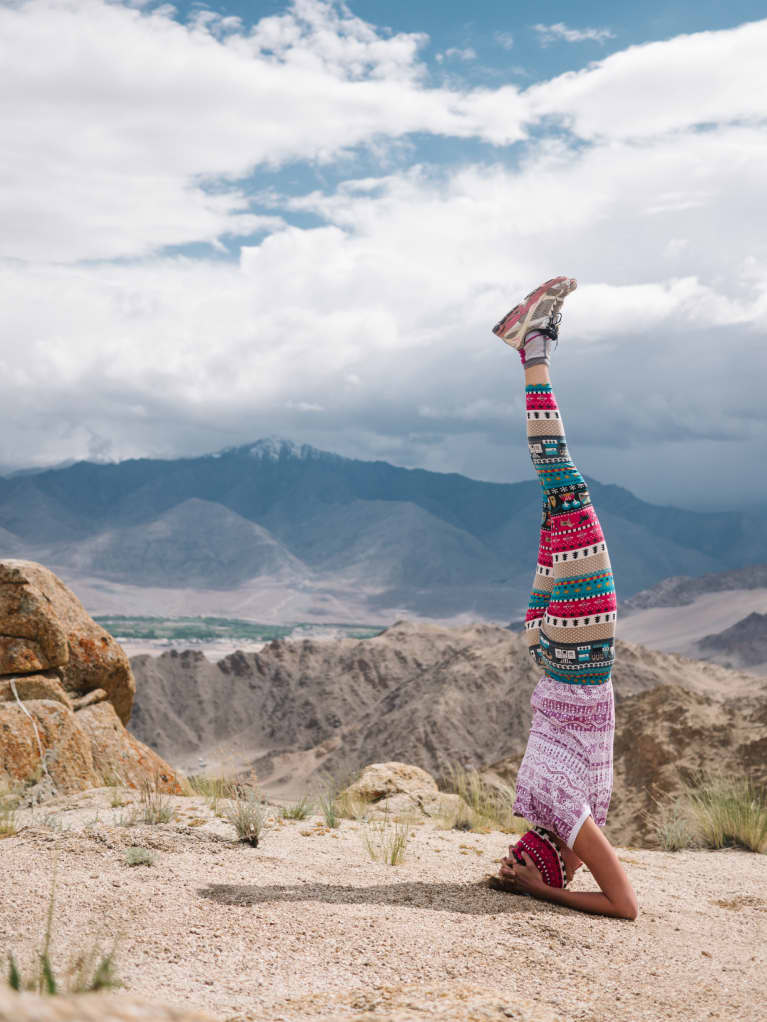 So, you're a yoga teacher.
You've discovered a practice that you love enough to teach, and you get to help people at the same time. Lucky you!
You've established yourself and learned how to lead a good yoga class. But what's the difference between leading a yoga class and connecting authentically with your students?
Whether or not these issues stop students from returning, here are eight things your students may not be telling you:
1. You're too serious (and a bit holier than thou).
Can you laugh at yourself? Can you say, "I don't know?" If you make a mistake, or don't know something, use this as material to prove to your students how yoga can make you a flexible, compassionate, and wise human being.
Students can sense if a teacher is covering up to save face. Admitting your weaknesses endears people to you and allows everyone to have a good laugh.
2. You don't seem very inspired.
I know, I know. Teaching 17 classes per week can lead to a lack of enthusiasm and energy. When you turn any passion into a job, you're bound to run into some difficulties.
But teaching yoga is more than a job. It is a calling and an opportunity to help people grow and heal. If you're getting burned out, lethargic, and cranky, perhaps it might be time to look at developing your own growth and healing.
I once attended a class with a very knowledgeable and experienced teacher. Her practice was gorgeous. I expected the very best when I attended her class for the first time.
But she spent the whole class running around trying to catch her breath while trying to juggle demonstrating, adjusting, and speaking. On top of that, she was hurrying us through a sequence that was too long for our allotted time. It was stressful!
She may have had a lot of knowledge, but it got lost in translation because she wasn't modeling how to move with ease and grace.
Teaching yoga is an opportunity to share insights from your own experience. This teacher's flustered presentation made me question the depth of her own practice.
4. Your boundaries are unclear.
We've all heard of teachers who abuse their power or otherwise confuse students by accepting or bestowing favor for service. Healthy boundaries are a good way to keep your energy clean.
5. You need to deal with your baggage.
Obviously a student may not tell you this, but students show up with psychological baggage. If you pay attention, you can read these signs and respond appropriately.
Which raises the question: Have you addressed your own psychological garbage?
As a yoga teacher, you're responsible for guiding your students into new physical and psychological terrain. It's a big responsibility.
6. You're a little insensitive.
I once had a teacher adjust my posture and criticize me in front of the whole class when I didn't do it correctly. I never went back to her class. The experience was so jarring that I vowed never to put a student in that situation.
When you push too hard to make the student do a "perfect" posture, the risk for injury is not just physical.
The only time I was ever injured during a yoga class was when a teacher pushed me too far. I wanted to make the teachers happy. Surprise! I couldn't do it and my hamstring snapped. Or my shoulder dislocated. I wanted to be part of the group and ignored my own boundaries in favor of pleasing someone else.
Can you meet others where they are, imperfections and all? Or are you stuck teaching postures? Rather than having an agenda for what your students will experience, let them have their own.
7. Starting and ending class late is not cool.
People are relying on you to maintain the boundaries of a yoga class so they can practice. Be professional and courteous and your students will respect you.
8. It confuses me when you bash other teachers or systems of yoga.
Certain systems of yoga have strict guidelines about how yoga should be practiced. But when you are too rigid about sticking to your particular system, the human element gets lost.
This "my view is better than your view" attitude reflects more poorly on you than the ones you are bashing.
Yoga is not a one-size-fits-all package. Can you accept other teachers and traditions and the fact that some forms of yoga are not for everyone?
We're all making our own ways through this treacherous terrain called life. We're doing the best that we can. If you have found a spiritual path that helps you, that's wonderful. Respect others' paths as being valid for them.
Teaching yoga is an advanced practice. Be grateful for the opportunity to teach and to learn from the experience. Because the things your students won't tell you directly are probably the things you most need to hear.