A Meal Prep Hack That Will Save You Hours In The Kitchen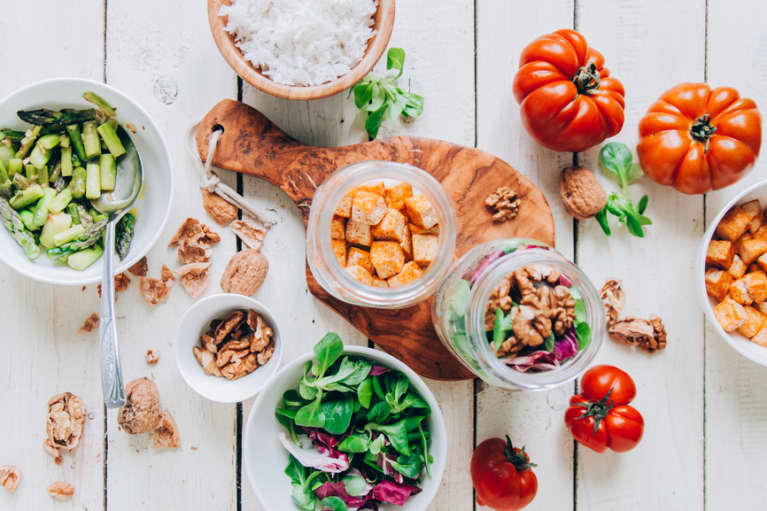 This secret cuts out hours of time in the kitchen but still leaves you with plenty of healthy options to choose from all week long. The key is batch cooking.
What is batch cooking? It's cooking large batches of food at one time. Instead of slaving away in the kitchen every day, all of your food is prepared in one day. You now have time to do the things you love, like spending quality time with family, playing with your dog, painting, or going on an adventure ...
So often I hear people talk about how they need to start eating healthier, don't have time or energy to cook, and want to start packing a lunch for work. They either don't do it or they stop after a while. I've been there. The solution is scheduling in your batch cooking days.
Think about how much money you'll save by cutting out your daily ritual to that lunch spot around the corner from work.
Cooking larger quantities ahead saves time, serves multiple people, and the food can be stored in the freezer. Freezing your batches is especially convenient with soups and stews during colder seasons.
Here's my most important tip: Take one of your days off to do your batch cooking. This way, you have enough time to prep, cook, and clean up.
I would get totally overwhelmed by the amount of cooking I would have to do every day if I didn't batch cook. My stress levels dramatically decrease because I make time for batch cooking.
Here are some batch cooking ideas that I personally love and rotate for my weekly meals:
lentils
brown rice
black beans
pasta (brown rice and/or quinoa)
steel-cut oats
These are all vegan and gluten-free options that will stay fresh in your fridge for just about a week.
When you're done preparing a couple of big batches to last you for the week, let them cool and store them in safe, BPA-free glass containers.
For the organization lovers out there, find glass containers with labels. This will save you from guessing games and always keep your food as fresh as possible.
For long-lasting energy and a healthy glow, I highly recommend the biggest portion of your dish be veggie-based. Then, throw in smaller portions of your grains/proteins that you batch cooked with healthy fats like avocados, nuts, and seeds.
Listen to your body and what it needs. I like to add any toppings or dressings at the time of assembly so everything stays extra fresh.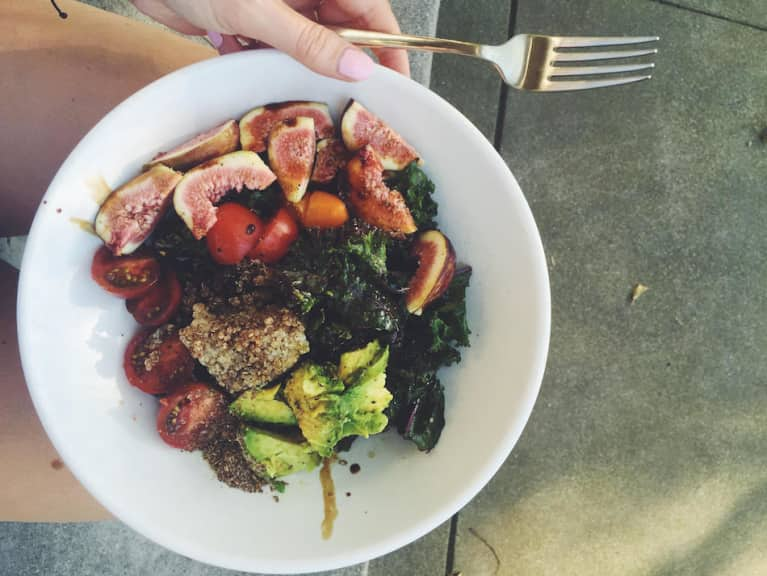 One way to make the best of your batch cooking days is to turn them into kitchen parties! Invite your friends, involve your kids, or get romantic with your partner in the kitchen. They can contribute to the food prep as well—hand them a spoon or knife and assign them a task.
It cuts the work down, and you have someone to help clean up. Make it fun. Go ahead, pour a glass of wine, light some candles, put on your favorite music, taste as you go along ... and you might as well dance while you're at it. Enjoy!