A World Traveler's Tips For Having The Best Vacation Ever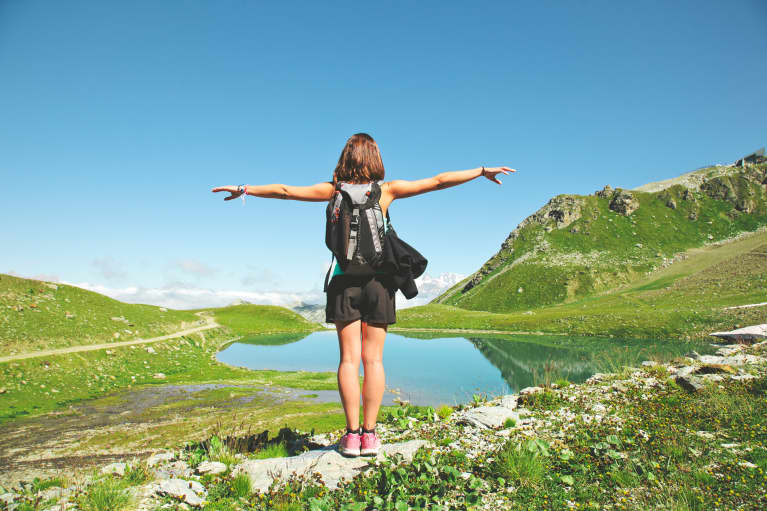 "One's destination is never a place but rather a new way of looking at things." While Henry Miller mused over the benefits of slow travel more than 50 years ago, his message is just as relevant today.
All over the world, people are changing the way they explore after realizing the myriad benefits of traveling mindfully — from connecting with locals to escaping the tourist trail and discovering ourselves amid the unknown. As a long-term traveler, I've experienced these moments countless times in my life.
Journeying across countries and into foreign territories while making films for Matter Studio, I've met thoughtful people who've offered priceless advice on how we can approach the world more mindfully.
I've jotted down their tips to pull together this list; may it guide those of you looking to find more meaning on your next trip.
One of the most rewarding and intimate ways to connect with a new destination is with the help of a local. There is a wide range of wonderful online resources at your disposal that makes meeting local residents easier than ever before, from Airbnb and Couchsurfing to Meetup. In addition to connecting you with like-minded people, these sites often make traveling cheaper, too.
2. Make the journey count.
Your mode of transport can be more than just a practicality — you can view it as part of the experience itself. From cycling across Cambodia to taking the Inter-Rail through Europe or walking the Santiago de Compostela pilgrimage in Spain, when we physically slow down our travel, the world opens up.
In Beijing, I walked past a sign that read, "Take only photographs, leave only footprints," which is a beautiful way to approach mindful travel. It goes without saying that our planet is a precious place and needs to be protected as well as experienced. Spend time learning about responsible travel, from how to respect communities with your clothing choices and behavior to how to minimize your impact on the environment. Aim to travel by public transport, minimize consumption, and offset your emissions using online resources like climatecare.
4. Escape the tourist trail.
It's entirely possible to fly thousands of miles only to discover a culture not too dissimilar to your own. If you're eating in restaurants that have flashy English menus, chances are you're in the middle of the tourist trail. Thankfully, this can easily be avoided. All you have to do is meet up with a local and adopt an appetite for adventure. Wandering the streets is one of the best ways to see a new city (I love heading out right after sunrise to observe other people's early morning routines). Watch where the locals eat their breakfast and try to do the same. Who knows what you may encounter!
The world is full of good people, and traveling itself can be an act of giving back to them. When you're moving through poor communities, your tourist dollar can provide a much-needed extra source of income for families. Give your business mindfully throughout the area so that it can reach as many people as possible. If you're hoping to volunteer your time, sign up to HelpX or WWOOFing for a once-in-a-lifetime experience making goat's cheese, picking oranges, or supporting a growing farm. Be sure to take time to research various volunteer organizations, and choose your opportunities wisely.
6. Adopt a travel mindset.
Travel is undeniably one of the best things that money can buy. When you really think about it, you're actually purchasing a mindset shift every time you book a flight.
And it's possible to undergo a similar shift today, wherever you may be. You can begin by striking up a conversation with a stranger in your hometown, taking the train to a new destination, or even attempting a micro-adventure from your front door. Your own world will be richer because of it.
Related reads: