14 Things You Need To Know Today (June 28)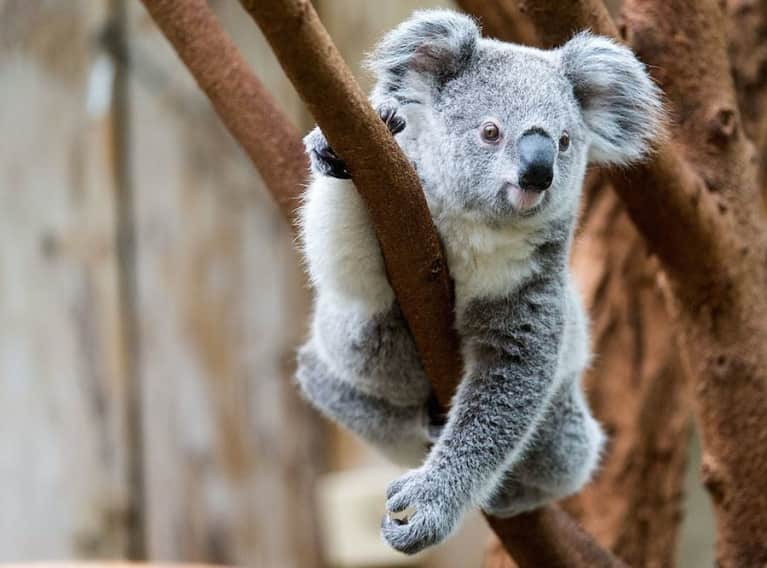 1. Koalas are especially vulnerable to the effects of climate change.
They may be positively adorable, but koalas are actually pretty lazy compared to other members of the animal kingdom. They sleep for 20 hours a day and move extremely slowly, which is why climate change could threaten their livelihood by wiping out some of the eucalyptus trees they depend on for food. (EcoWatch)
2. Texas abortion clinics don't have to close, says landmark Supreme Court ruling.
Yesterday the Supreme Court struck down a Texas law that would have forced the closure of abortion clinics that didn't meet strict requirements—requirements the justices decided (by a 5-to-3 margin) didn't make women any safer and put an undue burden on their constitutional right to seek safe and legal medical care. (CNN)
3. Pope Francis thinks the Church should apologize to gay people and other marginalized groups.
Responding to a statement from a German cardinal that the church owed gay people an apology, Pope Francis agreed, but went on to say that the Church should apologize to whatever "people we could have defended and we didn't," including exploited women and children and the poor. (AP)
4. Adriana Lima swears by a three-ingredient smoothie.
It's so simple, you could probably make it with your eyes closed (but don't do that, please). It's made of water, half an avocado, and a little honey. That's it. Blend it and be beautiful. Check out some other supermodels' go-to drinks here. (mindbodygreen)
5. Online health food store Thrive Market raises $111 million in investment funds.
The membership shopping site (currently with 300,000 paid members), founded by a group of entrepreneurs three years ago, just raised a sizable amount of funding. "We're looking to make healthy living affordable and accessible to any American family," Nick Green, a Thrive Market co-founder, said in an interview. That's definitely something we can get on board with. (NYT)
6. U.S. parents are way less happy than non-parents.
The U.S. has the biggest happiness gap between parents and non-parents among 22 industrialized countries. The primary theory for this disparity is that the U.S. has a relative lack of workplace policies like paid sick leave, paid vacation, flexible work hours, and paid parental leave. (ScienceDaily)
7. Brexit could be bad news for the environment.
Since the EU and England collaborated on climate initiatives in the past, their split is raising a lot of questions. England's exit from the EU could potentially postpone renewable energy projects planned for the region and cause confusion about how to interpret the Paris Climate Agreement. (Grist)
8. Craft beer making isn't exactly eco-friendly, but these brewers are looking to change that.
One Leeds-based brewery called Northern Monk Brew Co is making a beer out of food waste, specifically using pears, croissants, and brioche. And apparently it tastes incredible. Other touches like using 100 percent recycled glass bottles give it the thumbs-up from environmentalists and beer enthusiasts alike. Cheers to that! (The Guardian)
9. The "breadwinner" role of men in modern culture might be the reason they struggle to make friends.
Apparently, men's friendships are based more in shared activities, which means if they're working long hours to provide for their families, their only close friends will be men they work with. Women are taught to draw each other out, whereas men are not. So, in later years when work is no longer their primary focus, they have to rebuild male friendships from the ground up. (NYT)
10. Check out the new "ugly vegetable" version of Mr. Potato Head.
As a fun way to raise awareness for unnecessary food waste, toy company Hasbro partnered with a U.K. supermarket to create a "wonky" Mr. Potato Head. He looks like a less-than-perfect version of his former self but is very much in line with the ugly vegetable movement. (Toy News)
11. A new haven for health-conscious freelancers pairs working and working out.
Primary, a new wellness-themed co-working space in New York City, features a fitness and yoga studio, bike racks, catered organic lunches, and even an in-house massage therapist and acupuncturist. We here at mbg consider our own office to be pretty darn health-inspiring, and even we're impressed. (Observer)
12. The hottest new diet trend is...medieval?
The Paleo movement has proved that it's not so crazy to follow in our distant ancestors' footsteps when it comes to what we eat, so why not try out a diet fit for medieval kings? Using medical texts from the era to figure out what to eat (it includes foods like fresh eggs, figs, grapes, and red wine), one journalist found it surprisingly easy to eat the medieval way. (Atlas Obscura)
13. Turns out trees are worth some serious green.
A new study monetized the benefits of trees (think: carbon storage, pollutant trapping, and water reception) and found that California's 9.1 million street trees have an annual value of $1 billion, or $111 per tree. (Fast CoExist)
14. What do Tom and Gisele eat for dessert?
Avocado ice cream and frozen yogurt bars, according to a sneak peek into their freezer posted on Facebook by Brady. As we all know, they've got a pretty strict diet, and if you want to try it out for yourself, check out the Brady-Bündchen meal plan we put together. And no, nightshades are not entirely banned. (mindbodygreen)