Pride: The Best Moments From Yesterday That Prove Love Always Wins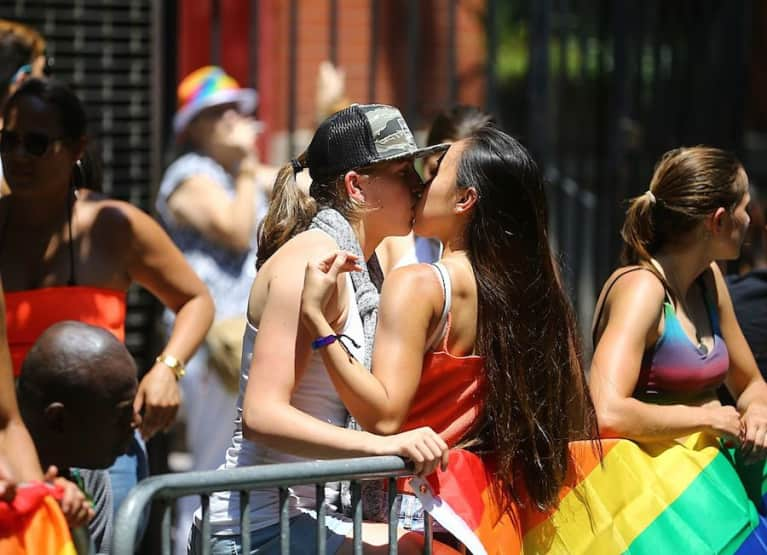 Millions of rainbow-clad celebrants around the country marched across their cities on Sunday to show their support for lesbian, gay, bisexual, transgender, and queer communities.
This time last year, parade-goers were celebrating a major milestone with the nationwide legalization of same-sex marriage. This year, the celebrations had a somber undercurrent following the Pulse nightclub shooting that left 49 dead in Orlando.
But it didn't hinder the celebrations—if anything, it added much more meaning to them.
Here are some of our favorite highlights from the country's Pride parades:
NYPD sending its love to Orlando
A man showing his support for all the LGBTQ lives lost
San Francisco City Hall lit up in rainbow colors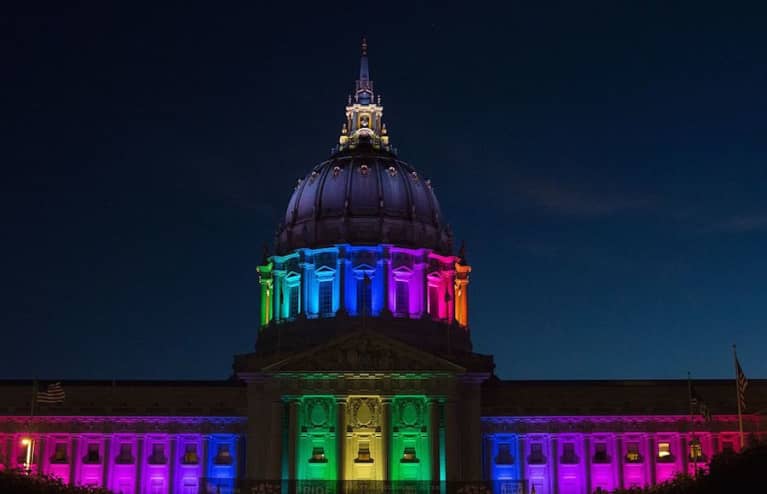 U.S. Rep Tammy Duckworth, who lost her legs in the Iraq war, rolling through the streets of Chicago with Pride
A memorial at the Stonewall Inn, which Mayor Bill de Blasio just designated a National Monument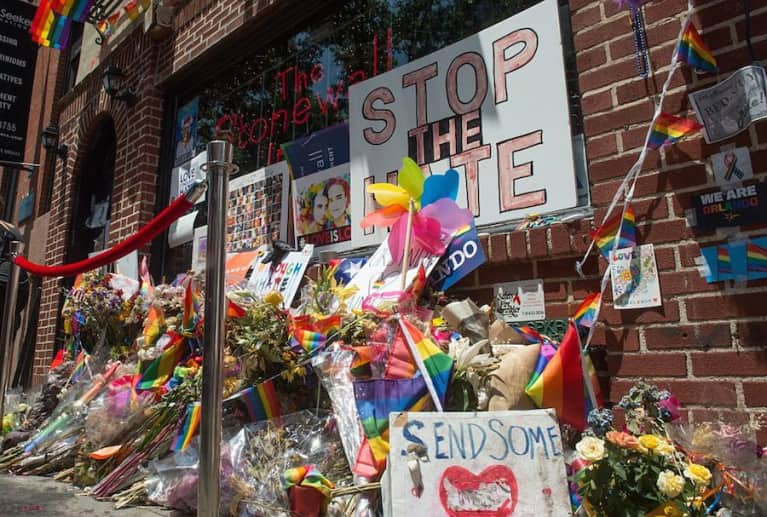 FDNY EMT Julianna Arroyo proposing to now-fiancée FDNY EMT Erika Marrero
A view of love and acceptance from a float in Chicago
Hillary showing her support for the LGBTQ community
Transgender teen Jazz Jennings as the parade's youngest-ever Grand Marshal
Buildings in Chicago lit up colorfully for Pride
A woman gleefully celebrating her first Gay Pride
A teenager full of Pride is finally meeting a real-life drag queen