Astrological & Spiritual Counselor Danielle Beinstein's Pared Down Beauty Ritual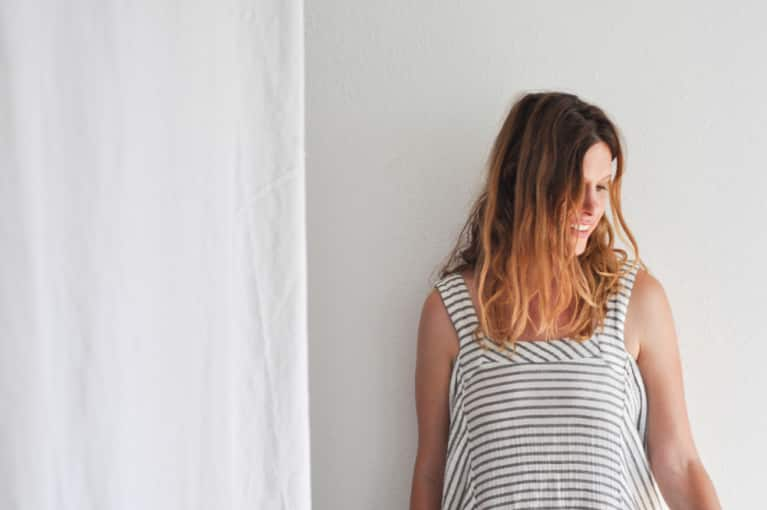 L.A.-based astrologer Danielle Beinstein's beauty routine is as perfectly simple as the New Moon Circle scared space she co-founded to set intentions, form bonds, and help women heal their lives from the inside out (on the new moon of each month, of course).
As a meditation coach, spiritual counselor and writer, her grounded and articulate way of approaching self-care is akin to the way she decodes astrological charts. After finishing her undergrad at NYU, she went on to do an M.A. in spiritual psychology, setting her apart from most astrologers working today. But what's most powerful about Danielle, is her philosophy that our emotional state shifts how we physically look more than any other beauty ritual or way of eating.
My late teens and twenties were fraught with acne. I tried everything under the sun: facials, endless visits to the dermatologist, exfoliants, creams, ointments and even, eventually Accutane. But still it persisted. I remember the angst, the turmoil, how I thought about it constantly, how, like the eating disorder that preceded it, it robbed me of myself. What hadn't occurred to me, at least not until I settled in Los Angeles, was that my skin was reflecting my inner state. I was angry and confused, with very low self-esteem. My acne wasn't the cause, it was the symptom.
As I began to do the inner work and as I began to heal the trauma still raging within me. I cried and cried and cried. I continued to let go and, miraculously, my skin cleared up. Not only that, my complexion brightened. Lo and behold, I was now a person with beautiful skin. And I realized, in terms of skin care, the less I do the better. This motto of "less is more" really permeates every aspect of my life, and I don't think I could ever say enough just how your thoughts and emotional well-being influence how you look, no matter what you eat or put on your face and body.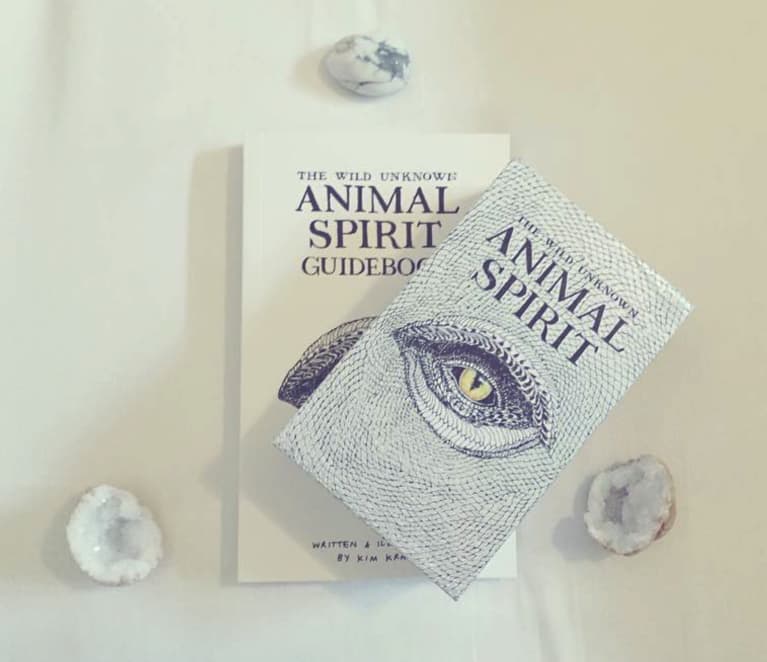 First thing in the morning when I wake up, I pull an Animal Spirit card from The Wild Unknown deck because I really love to remember and decipher my dreams. The cards are so vibrant and filled with the most delicious and powerful animal archetypes and creatures grounded in the natural world. Then I pour Glow Inner Beauty Powder into a glass of water and drink it in one fell swoop - the natural fermentation process in the powder packs a serious prebiotic and probiotic punch.
My beauty routine itself is very simple. I use organic, all natural brands that are made with love and care. I actually don't wash my face in the morning as my skin is quite dry and sensitive, especially living in Los Angeles. When I wake, I drink a glass of lukewarm water, brush and floss my teeth and scrape my tongue. If I wear makeup, it's a hint of under-eye concealer, a bit of shadow brown eyeliner and Kjaer Weiss mascara.
We all know that the real secret to outer beauty is inner health, which is why I eat a lot of healthy fats in the morning like eggs, avocado, grass-fed beef and fish. I love going to Gjusta, the sprawling artisanal bakery in Venice, or the Farmshop in Brentwood which was founded in 2010 by chef-owner Jeff Cerciello to highlight the bounty of growers and artisan food producers in California and beyond - they both always hit the spot!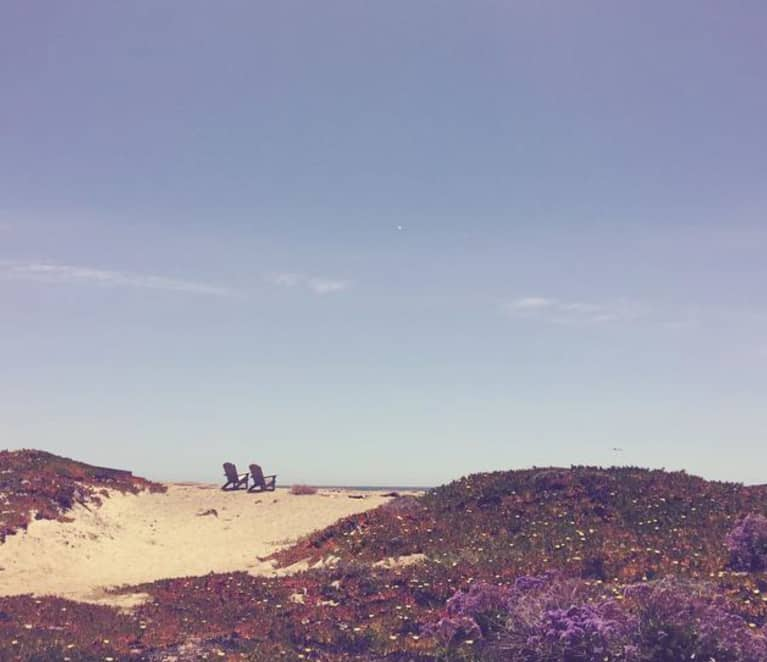 I've always practiced yoga, but lately I seem to be doing a lot of Iyengar at Yogaworks. A few times a week, I take a morning walk to Caffe Luxxe to get myself a Decaf Americano and then go hiking in either Temscal Canyon, or do the Los Liones trail which meanders through a lush canyon just a mile from the Pacific Ocean.
I shower at night. I like washing away the day and coming home to myself. I only shampoo the top of my head and let the suds wash the rest. And I condition thoroughly. I then wash my face with Nucifera, a coconut oil based balm and follow with Benshen's Aloe + Rose Hydrosol Toner and then finish with In Fiore's Calme Face Oil. When I am in NYC, I love to get an evening facial with Cara at CAP Beauty; I've never experienced anything so healing and nourishing. As always, I listen to what is happening inside me and if I am feeling emotion or stuck energy, I release it, either through tears, journaling, my yoga practice or walking. But I have found, hands down, that my tears are the greatest balm around. They cleanse, purify and heal. And they're completely free.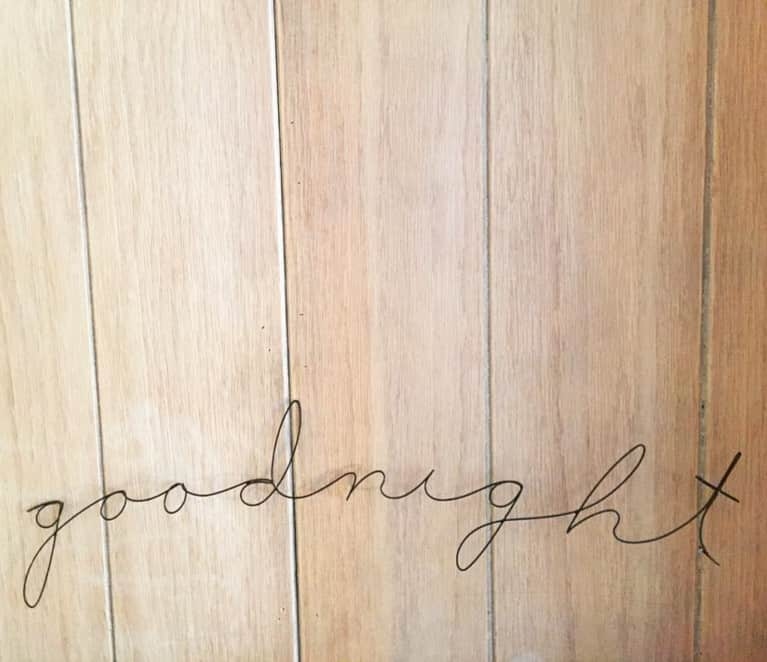 I make the most of nighttime cooking when I'm not traveling. My favorite meal is a big bowl of sprouted brown rice, roasted vegetables with an egg on top and a cooling side dish of raita to finish it off. In the evening, I love practicing restorative yoga which is basically just like napping, but with props. Doing a supported bridge, or child's pose with a bolster and blocks, is a form of meditation that helps soothe my system from the day and gets me ready for bed. Occasionally I'll have an Epsom and only Epsom salt bath—I'm a Virgo and as such, a complete and utter purist!