Josie Maran may well be the woman who kick-started the argan oil craze in the United States when she launched her eponymous line of all-natural skin care products and cosmetics nearly a decade ago. Flash-forward to 2016, and the former Sports Illustrated swimsuit model can add mega-beauty entrepreneur to her impressive CV. Not only is her best-selling line, which promotes eco-consciousness and social empowerment a runaway hit, but she actually made her farm-life dream a reality, moving to a centuries-old stone farmhouse in Pennsylvania that she shares with her husband and two children. "I've always been super-connected to nature," says the perennially barefoot Josie, who as a child in Northern California was known to disappear into the forest for hours to "talk to the trees and animals. I love the openness of it. It makes me feel creative and like I'm on top of the world."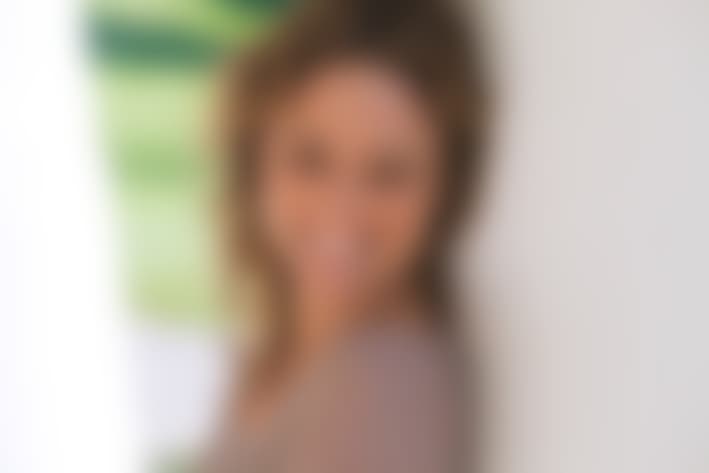 A.M. RITUAL
My typical morning ritual starts either in my comfy bed in Los Angeles or under the honeysuckle tree on my farm in Pennsylvania. Before going into total work-mode, I make sure enjoy a quiet moment with my body and my mind. I check in with myself, step into the present, set my intentions for the day, and jot down any thoughts, feelings, and ideas in my Artist's Way Morning Pages Journal. This has been a regular practice of mine for years. I have found that starting my day slowly and consciously makes me a better mother, business woman, friend, and counterpart. I like to think of my it as my daily nourishing mind cleanse that ignites a healthy awareness and aliveness in the calmest, most peaceful and balanced way.
After I 'detoxify' my mind, it's time to detoxify my skin. I'm currently obsessed with my new Whipped Argan Mud Hydrating and Detoxifying Mask. These Argan Oil and Moroccan rhassoul clay masks purify and cleanse while infusing skin with nourishing hydration and nutrients. Plus, they come in six different colors and scents—it's like painting on your skincare! I paint on the Cucumber Aloe over my forehead, around my nose, and on my chin, and then apply the Vanilla Apricot all over my cheeks. I just started using the unscented mask on my neck and décolleté, and have already noticed a big improvement in texture and firmness. After ten minutes, my skin and soul feel completely refreshed and fueled with vitality.
After masking, it's hydration-layering time! I'm always trying something new, and this month it's Odacite's Papaya Geranium Serum Concentrate. It's a targeted brightening treatment with aromatherapy benefits that caught my eye on a trip to The Detox Market in Los Angeles a couple of months ago. After applying it sparingly all over my face, I press a few drops of my 100% Pure Argan Oil into my skin, neck, and chest. Then, I use a few pumps of my Protect and Perfect SPF 47 daily moisturizer for total sun protection with a tiny kiss of coverage.

Now, its coffee time—my Nespresso machine is one of my most prized possessions. Once my hot espresso has touched my lips, I'll make a quick green smoothie full of kale, avocado, dates, bananas, and cinnamon to fuel me up. I love adding a teaspoon of Moon Juice Spirit Dust and a few drops of my 100% Pure Argan Oil for some extra essential fatty acids and vitamin E. Yes, you can use 100% Pure Argan Oil in cooking, just a few drops has the same benefits of using it externally and nourishes every bit of you.
With some green smoothie fuel and coffee in my system, it's officially time to start my workday. If I am in Pennsylvania on my farm for QVC shows, I set up my workspace outside by my pond, and if I'm in Los Angeles, I head into our corporate office in the heart of Hollywood to meet and play with my team. Sometimes my meetings and agenda call for some extra glamming up so if that's the case, I'll swipe on some Kjaer Weis Cream Blush.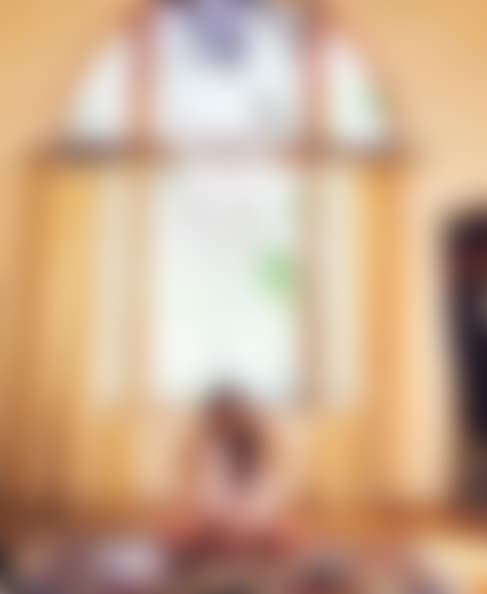 P.M. RITUAL

As soon as I'm home and in for the night, I get in my PJs with my two daughters and do a quick nighttime skincare cleanse and hydration routine. My Argan Cleansing Oil gently and effectively melts off any makeup, dirt, and grime from the day. Lastly, but just as importantly, I butter up my body with my Whipped Argan Oil Body Butter. This is something my girls and I do together, a beautiful ritual that fosters true connection.
At least one night a week I use the Rahua Omega 9 Hair Mask. I'll leave it in my hair while I soak in a long bath and surround myself with candles and incense (my favorite is the Gorgo Incense by Blackbird). I always end my day similar to how it begun; I check in with myself and reflect on the day and the intentions I set. I find a quiet space to clear my mind, breathe, and tune back into my mind, body, and spirit. Lastly, I meditate on everything I've done. I find this allows me to relax best and clear my mind before sleeping.