Ditch The Wine & Bring These Healing Bouquets To Your Hosts This Weekend
A floral bouquet that's the antidote to a bottle of wine? Why not up the creativity quotient on your display of affection this Fourth of July weekend. Case in point: A few blooms artfully tied together will read as dreamy, romantic, healing, and most importantly, happy.
The idea of bouquet magic is that certain properties inherent in flowers and herbs, when combined in particular ways, alter our perception and state of being—in the best possible way! With summer foliage now in its prime, the earth's pyrotechnic sprays and fragrant herbs are wonderfully abundant. We love the way fresh flowers liven things up and carry a breezy, nature-infused lifestyle into homes, spaces, and minds, making them the perfect offering wherever you may be heading this July 4th.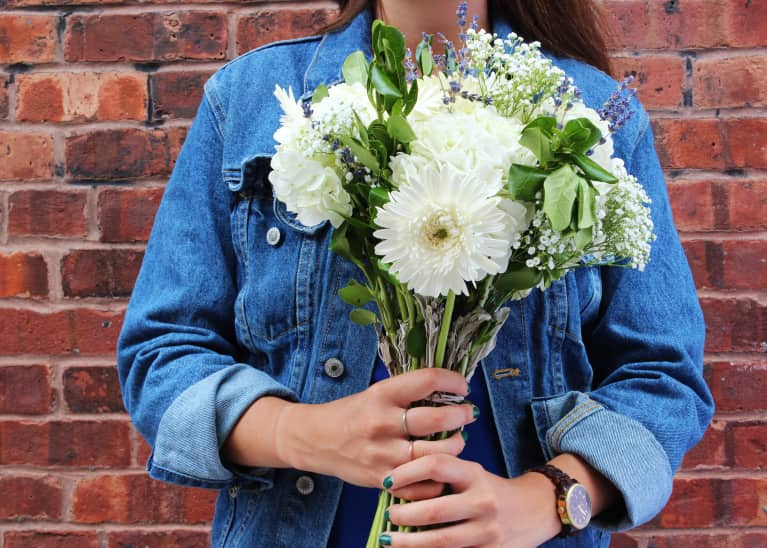 A Healing Bouquet for Prosperity
Lavender takes center stage in this pretty posy. What does this herb not do? It's renowned in love for its capacity to alleviate nervous tension, ease digestive problems, and keep the atmosphere tranquil, essential for any kind of manifesting. Sprinkle liberally around a bunch of white hydrangeas for calm, daisies for good cheer, baby's breath for amplifying prosperity, and sage for abundance. What's not to love?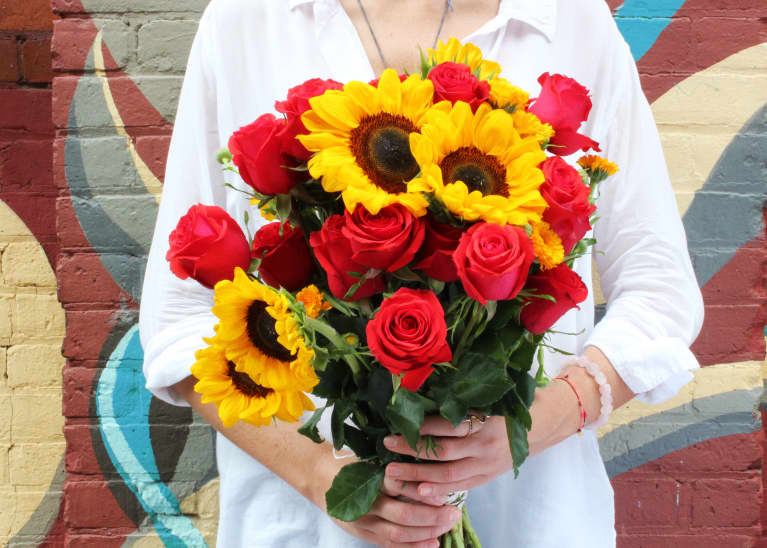 A Healing Bouquet for Joy
Light up any barbecue or dinner you're attending this weekend with this bold bouquet that mimics the color and vibrancy of a fireworks display. Fragrant red roses create a base of love and passion, which you can build upon with pops of yellow calendula and sunflowers for happiness and longevity. Throw in a few sprigs of rosemary to stimulate the senses and ease anxiety, and you have an arrangement that's basically good vibes wrapped in string.