When New York Times columnist Bee Shapiro was pregnant with her daughter Ellis (of her eponymous body care line Ellis Brooklyn), the inspiration came during what she does best, testing beauty products for her witty and sartorial coverage in publications like Vogue, Vanity Fair and InStyle. Like many mothers-to-be, she began to start paying close attention to all the ingredients that were going on her body. "At the time (2013), there were a lot of exciting developments in the naturals skincare category, but very little in the fine fragrance world. Being a fragrance lover, I started with the humble ambition to perhaps make a scent or two for myself, but without all the nasties like parabens and phthalates. Little did I know what I was getting myself into! I had to find the right perfumer who was willing to work within my parameters, which was no easy feat."
Fast forward eight months via an introduction from fairy godfather John Dempsey, the Executive Group President of The Estée Lauder Companies, and she was joining forces with Jerome Epinette, the mega-nose behind Byredo's best-selling scents. "We first launched with body milks because that's how many of the women I know (including myself) wear their everyday fragrance. Next was candles, and this fall we're launching four fine fragrances."
All Ellis Brooklyn's formulations are carefully crafted in small batches in upstate New York, and the line "is for someone who believes that scent elevates their lives." In mid-July, the Brooklyn-based brand is going west, where shoppers will be able to find the products at San Francisco's Ayla Beauty, the petite boutique that features a curated selection of nontoxic, hypoallergenic products. Her beauty rituals, like her line, have cult written all over them.
A.M. RITUALS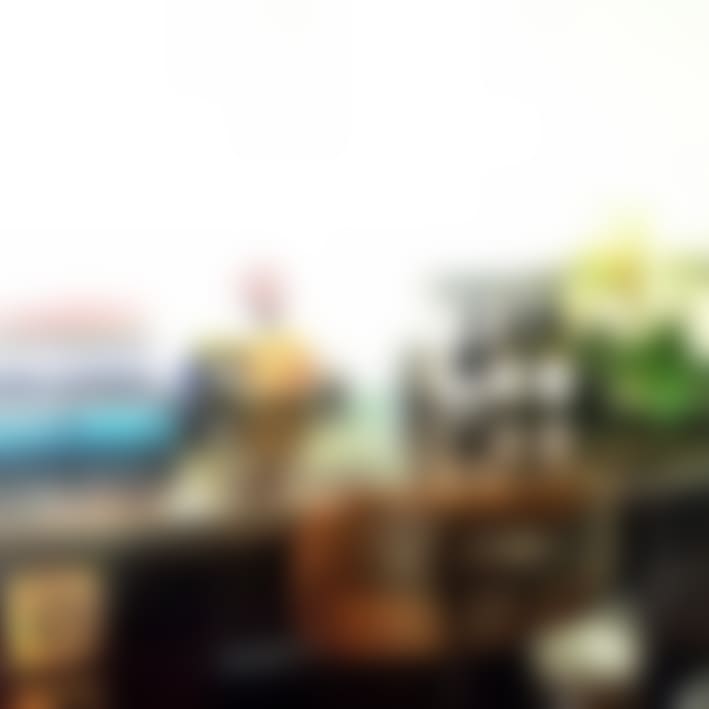 I wish I could tell you that my breakfast is this delicious concoction of freshly made smoothies and organic avocado toast, but the truth is, half the time I'm finishing whatever my toddler decided she wanted to have. These days, it's Greek yogurt and muesli, but it's also often Puffins (which she calls pao-pao) and whole milk. I'll do a cup of green tea if I need the pick-me-up, but I can't wait until I can go back to my full caffeine dosages when I will re-start up my matcha habit. I do try to watch my sugar intake — I'm a believer that it's very inflammatory and addictive — and much more so than my fat, but otherwise, I believe food should be enjoyed (and preferably with great company) rather than tallied and analyzed.

Lotions & Potions
One of the glorious side effects of being pregnant is that my hair looks better than ever. Since I have a lot of hair even without baby on board, my extra thick mane can fall heavy and a bit flat with all the weight. I'm a big fan of daily volumizing spritzes like Christophe Robin's Instant Volumizing Mist with Rosewater. I've also been using the rose scented body milk from my own line — can you tell I'm having a rose moment? The scent isn't too much for hot summer days but still gives you that fresh feeling. For the belly, I'm religious about using Josie Maran's Argan Oil Balm — it's super thick and really coats stretched out skin.
Now that I'm pregnant, I tend to be oilier, so I do a lighter moisturizer and I'll use primer to make sure my T-zone isn't a mess by 11 a.m. I've been trying the YSL primer and I also like the Bobbi Brown one. For moisturizer, I've been using the beautiful red algae Tatcha Luminous Deep Hydrating Serum. Then I'll use the Diorskin Forever Foundation and mix that with a little bit of the Omorovicza Complexion Perfector SPF20 to thin it out. I don't love heavy foundation, but I need a little bit of coverage because I tend to be blotchy with this baby. For lips it's a cocktail of Amala Soothing Lip Salve and absolutely any shade of RMS Beauty's genius Lip2Cheek.
At midday, like clockwork, I do a generous spritz of the Caudalie Beauty Elixir - I'm not sure it does anything, but I like the idea and herbal smell of it. At the moment my workouts are limited, but I'm a big fan of prenatal Pilates. One of my husband's friend's wives told me it helps with focusing on the right muscles during delivery, and after having my first, I'm a total convert. I go to Chelsea Movements.

P.M. RITUALS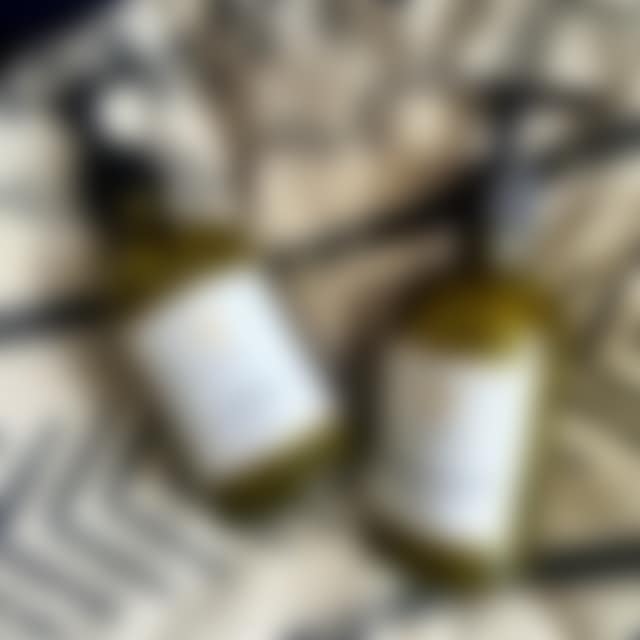 If it's Friday, I have my 2-year-old daughter Ellis all day and we'll hit up the park in the afternoon. The Brooklyn Botanical Garden is divine — we're yearly members there. Or we'll head to our local Bushwick Inlet Park (the centerpiece of the Greenpoint-Williamsburg Waterfront) and have a picnic. She is obsessed with all kinds of berries right now — yum!
By the time I put my toddler to bed — she's something of a night owl because sometimes she won't go down until 9 p.m. which is pretty late in toddler-land — I'm usually exhausted so I don't have much of a specialized routine. I used to have a more disciplined meditation practice that I'd do for about ten minutes a day right when I woke up, but that's fallen by the wayside somewhat. I still do believe it can do wonders though. But I suppose my saving grace is that I've always been quite good at spacing out, or letting my mind empty or rest. My husband used to laugh at me because I can literally completely zone out for a few minutes on command, especially if I'm feeling tired or overwhelmed. But then there were a few articles in recent years that said spacing out has a lot of reenergizing benefits too, especially if you work in a creative industry. It's a hidden talent, ha! So I'd say a good zone out, or purposeful mindlessness is a great way for me prepare for a nice, long night's sleep.