Can You Have A Great Relationship Without Great Sex?
To say that you're having a great romantic relationship if you're not actually having great sex is a lie. To have great sex you must love yourself. The amazing thing about "falling in love" is that for somewhere between three weeks and six months, you can borrow the love of your partner to love yourself. This can facilitate great sex. The feeling of completely accepting where and who you are—that's what allows for great sex. But after this initial infatuation period has ended, the onus is back on you to provide that self-love and feeling of acceptance.
Did I just lose you? I bet I did, because most of us would roll over and die before we accepted the responsibility of loving ourselves exactly the way we are. But this is the source of great sex. If you think you don't deserve anything, you won't expect great sex. If you don't love yourself, body and soul, you won't believe you deserve to have great sex.
The root of this issue is hidden, often subconscious beliefs that corrode our core. Sex actually becomes less enjoyable and appealing when you aren't happy with yourself in the present because good sex requires that you be fully present and surrender to the moment. The present is the most beautiful gift we have.
I may have lost you again, because even if you know what I mean, I'll bet you still find yourself imagining this ideal future that will be achieved only if you do x, y, and z. I'll bet you still visit the scenes of your past mistakes, wishing you had made a different choice and wondering how your life would be different if you had.
The answer to accepting the present is deceptively simple: It's meditation.
When we meditate, we cultivate a new relationship with the present moment. It is no longer the enemy. And it's only when we can really, fully be here now that we can see how to move forward. We must surrender those escapes to the future and the past if we want to be productive. Every moment is the finish line. People who get what they want out of life are in a meditative state most of the time.
Sex is better when you feel like you're winning at life. But how can we continue to feel like we're winning at life when the first six months of your relationship are gone? Or when we're always dissatisfied with ourselves? My question to my clients when they begin to feel stuck is one I heard long ago from another spiritual teacher: "How can you be stuck if you're not going anywhere?"
So try sitting still on a pillow. Pursue this moment with the same willingness and vigor with which you have, in the past, pursued an escape from it.
Then, from that place of stillness and peace, take all your clothes off and go confidently f*ck the shit out of the person you love. It's honestly a greater shock to create great sex intentionally, as a result of true self-love, than to have it by borrowing someone else's love.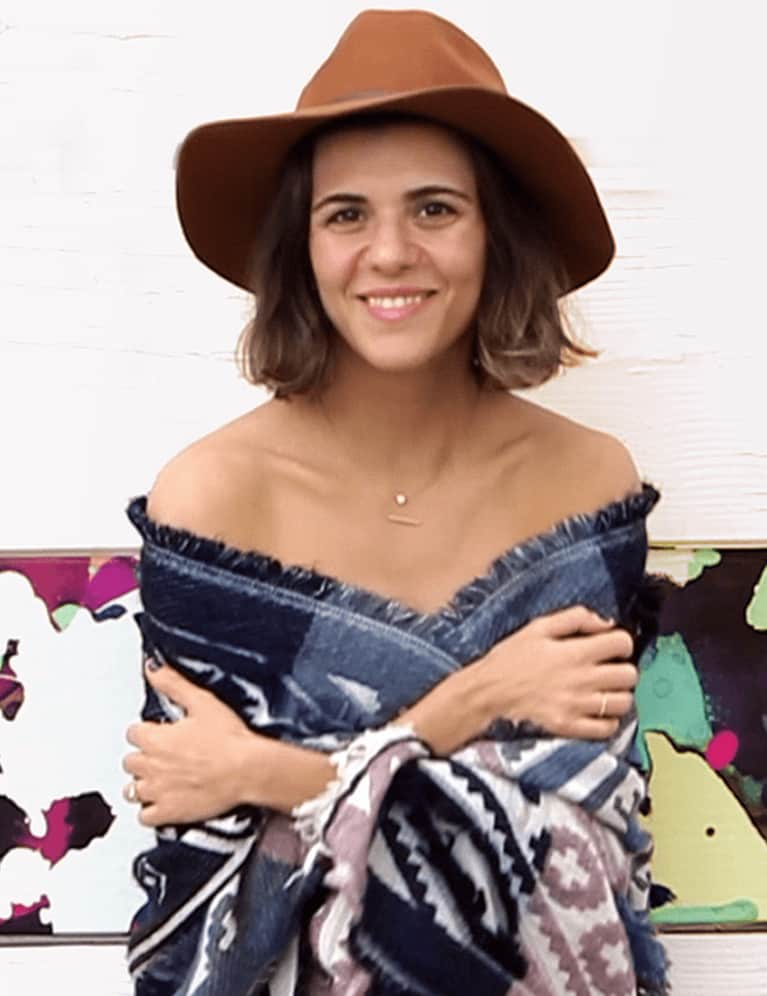 Biet Simkin
Meditation Expert
Biet Simkin is the founder of Center of the Cyclone, an immersive experience that weaves meditation, self-inquiry, art, music, and fashion, offering an explosive experience. Biet's feeling was that the world of intellect, fashion, and art needed spirituality, and the world of spirituality was often missing the mark and needed some vanity and fire. Combining these two worlds, Biet has created events with Lululemon, SoulCycle, Summit Series, Vice, Sundance Film Festival, the Path, the Collective, Babel, Serene Social, mindbodygreen, Wanderlust Festival, and more. Currently, she is working on her upcoming event at the Whitney and is the resident meditation leader at Neuehouse. Meditation with Biet is different in that it is more emotional; her work takes you through the emotional, intellectual, instinctive, and moving centers to get to a place of equanimity and joy. Through private one-on-ones, corporate groups, parties, speaking engagements, and pop-ups in museums and art galleries, Biet is bringing this big work into the world and helping raise consciousness from the outside in. Her work is also unique as it is bringing the sound of her music into the meditation experiences and giving music a new venue. Her newest album, The Lunar, debuted in September 2015. You can learn more about her work here. What is your wellness philosophy?I make new ones up every day. A philosophy that has no room for reinterpretation is a stone philosophy. To be a real man or woman, we must be interacting with now. What brought you into wellness?Well, being on a planet, not knowing how I got here exactly, knowing I will die one day. Watching most of my family die around me, a brilliant mind with many holes, contact with bliss, knowledge of bliss, seeking of more of said bliss. What does You. We. All. mean to you?It means, it takes a village. What renews you?Breath, sex, more breath, laughter.
View the class
https://www.mindbodygreen.com/0-25651/can-you-have-a-great-relationship-without-great-sex.html