An Intuitive's Guide To Finding True, Lasting Love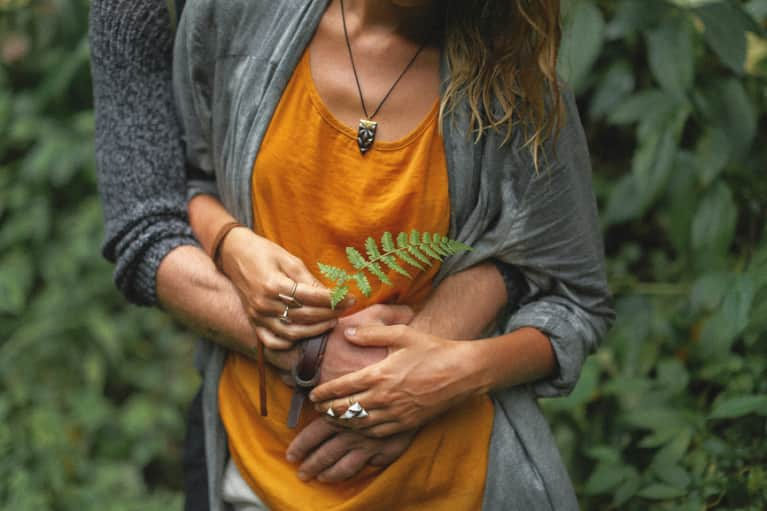 As a professional intuitive, it's a pleasure for me to witness how much people can receive when they just trust their gut.
Once we tap into this inner zone, a love for life and a love for a partner can emerge and grow with time. We can begin to understand that relationships take us showing up, and they aren't just about what the other person is doing, saying, or showing. They are constantly flowing and growing, and they require our planting, watering, and witnessing their life force each day.
My intuitive readings have taught me many lessons, including some about how wrong I had been handling a lot of my past relationships. Let's cover five truths about love that I didn't fully embrace until I started doing readings:
You are a living, breathing being, and so are all your relationships. Regardless of whether it's with a loved one, a lover, a friend, or even a "foe," each relationship relies on you first. If we are kind, we see kindly. If we are loving—to ourselves, our psyche, and to others—we attract strong, loving relationships. This is not about deserving or karma in the bank; it is more about physics (very romantic, I know) and the laws of giving and receiving. Also known as attraction, the life force energy of love is a lot about clarity of intention and flowing with what life has given us.
Readings have shown me that we often forget that we choose all of our relationships, even those with family. We have the power to grow and change in every minute when our minds and hearts are open. Overthinking squeezes love's juice right out.
Blame must be discarded. There is no one to blame, ever. Not even you. Let this act go. Our illusions about love sometimes trick us into thinking that someone is at fault when disappointment arises, but we are not meant to solve or be solved when it comes to love. Disappointment can be moved through when we understand that blame and self-shame do not make future mates come any faster or slower. Love is not deserved. It just is.
3. Love is not about control.
Readings demonstrate a lot about our thinking and subconscious thoughts and motives. These days, most people are hardwired to seek pleasure and avoid pain at all costs. Love does not work this way. Real love will bring a host of emotions—we will feel lost and we will feel found. Above all, we will feel out of control, which is scary to a lot of people.
Don't get stuck in the "pleasure principle" and become consumed by what the other person has or has not done for you lately. This will block you from forming intimate, authentic relationships. Remember that love does not always mean pleasure, and pleasure is not always about love.
4. We can't put a timeframe on relationships.
A connection is a connection and there is always a reason for the connection. In readings, soul mates don't come with a timeframe. Shift your focus away from thinking that a bond needs to be forever and focus on how it is right now. Letting go of timelines is a helpful way to stay in the present and open to love. This will make you vulnerable and aware of the signs that you're not feeling a whole connection with someone. It will give you more joy and help you unfold your true nature.
In the same light, readings show breakups and divorces simply as endings not to be judged or labeled. Acceptance is key. Free up your mind and heart to learn lessons on what your previous relationships taught you instead of allowing your ego to take over and judge. Judgment grows if we believe in the judge's words.
Ever. This can be comforting or terrifying...but let's make it a good thing. Have trust in your part, be brave, and remember that each day and present minute is a new moment to evolve your love for yourself and others.