9 Ways To Finally Let Go Of Your Ex + Invite New Love Into Your Life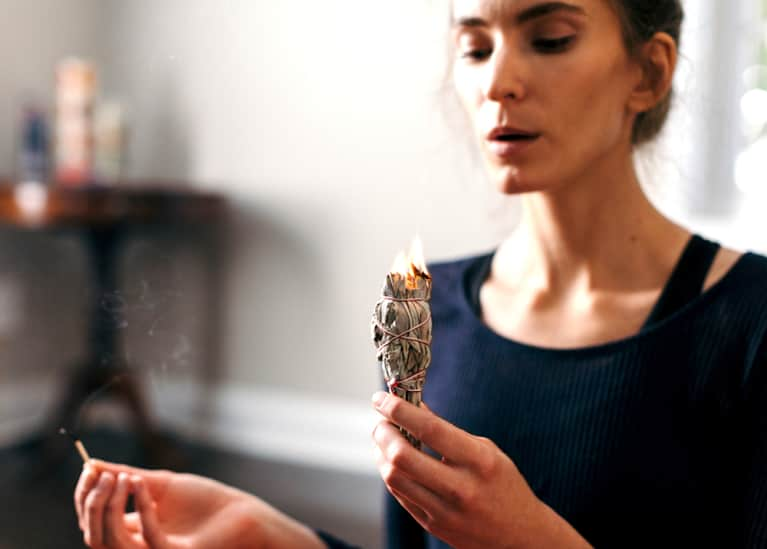 Our first date. The first time I said "I love you." The engagement party where red balloons with her name on them fell from the balcony.
There are a lot of beautiful, and now bittersweet, moments from that failed relationship that invade my mind from time to time. It's been years now. The memories seem distant. But I still treasure them and grieve the loss of what we had.
It took a long time for me to be able to remember these things without being held prisoner by them. These memories will never just disappear, and I don't want them to. We've all seen Eternal Sunshine of the Spotless Mind. Trying to blot out your memories entirely never ends well.
Ask yourself a hard question: Have you truly let go of the sweet memories of your ex? Have you cleared the cache of mental images from your first date, your first kiss, or the birth of your first child?
It's no easy task to wrest control away from your memories and move back into your present. But it can be done. And the alternative is denial, which isn't truly letting go anyway.
Here are the rules I used to finally release my past relationship, while still acknowledging its significance, and to move on with my life, making room for new love to grow.
1. Treasure the memories of the past.
You can't just forget about significant chunks of some of the best and worst years of your life. It's impossible to truly "forget" about anything that significant. And we shouldn't try. There are valuable lessons in past relationships that we shouldn't attempt to drown in distraction or substance abuse. Instead, learn to allow the memories back into your life. You have to feel your feelings about the past in order to live in peace with them. Otherwise, they will constantly torment you.
2. Acknowledge your memories and interact with them mindfully.
Allowing your memories back in does not mean just passively letting them wash over you, letting them have their way with you. Acknowledge those memories when they arise. Consider the reason that memory might be visiting you at this particular time. Explore what the memory might be trying to teach you. Deal with it, respect it, and then release it.
3. Limit these trips down memory lane to no more than a few minutes a day.
Holding onto these memories for days and months on end may feel like a way to hold onto something you've lost, that you don't feel ready to release. But the more you indulge this inclination, the longer it will take you to move on and the more painful the process will be.
Tell yourself that when those memories come up, you'll limit your interaction with them to 15 minutes, or five minutes, or whatever seems reasonable to you and won't send you into a tailspin, undoing the progress you've made.
4. Write your memories down.
I used my blog and journal to chronicle some of the best memories I had with my ex. I wrote about the fun times and the funny times. I wrote about our courting, our wedding, and the highlights of the good times. I also forced myself to put things in perspective by including a few of the not-so-good times.
Spend an afternoon writing about whatever comes to your mind from the relationship's history (this is an exception to the time-limit rule), and you'll feel a sense of closure and resolution that is otherwise hard to come by. You can relieve the burden of the past just by putting it on paper.
5. Write about the lessons you learned and the growth you experienced throughout the relationship and its aftermath.
All these memories come with lessons and growth opportunities. Writing them down allows to you focus more on how you grew during the relationship than on your ex or the sense of loss.
You'll come to see your ex as both your teacher and your guide. You'll also be able to hold onto the life lessons and see that everything you went through in that relationship has helped prepare you for the next one.
6. View your ex through a different lens.
You may be holding onto the memories of your ex, and that doesn't have to be a bad thing. But you need to be careful not to put on rose-colored glasses. You didn't love everything about that person. Remind yourself of the ways you were incompatible if you find yourself starting to spiral into despair. They weren't perfect, and your relationship wasn't either.
7. Appreciate your ex and say goodbye.
Instead of extending longing to be with your ex again, try to feel appreciative of them for the ways they benefited you—even if they ruined your life. No matter how your relationship made you feel, you learned from it. That's something to be grateful for.
Then, visualize releasing that person from yourself. Say, out loud, "I wish you well. We have to let each other go. I release you with gratitude and love, and I am ready to embrace the next chapter of my life." You can turn this into a little ceremony, burning sage as you say the words, to cleanse your external space as well as your internal space.
8. Replace these memories with visions for the future.
At this point, you're ready to start replacing memories with visions for the future.
Don't think about your limitations. Don't think about your failures. Simply visualize the best possible outcome for yourself. Imagine the most delicious, the most satisfying, and the most compatible relationship possible. Savor it. That's how you invite it into your life.
9. Live more fully each day.
Finally, live each day to the fullest. Do what brings you happiness. Spend time on the things you're passionate about. Spend time with friends and family.
Enjoy yourself every day, so much that you have neither the time nor the inclination to dwell on the past. The more you have to look forward to, the less time you have to look backward.
Related reads: