Better-For-You Frozen Cocktails You'll Want To Drink All Summer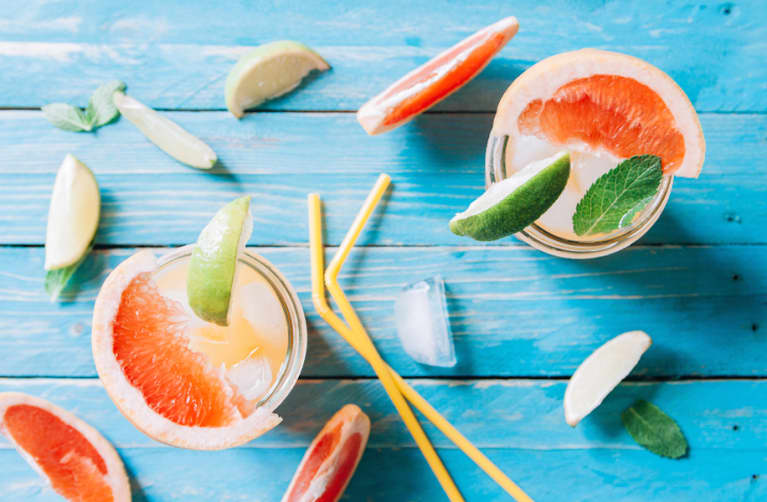 Summer's full of pool parties and barbecues, and therefore lots of drinking—which can be both good and bad. Good because there's really nothing better than unwinding with a cold cocktail on a hot day but bad because so many summery cocktails are loaded with sugar. The heat, for some reason, means sweet.
And, as we all know, sugar—especially in the quantity it's used in so many frozen drinks—is pretty dangerous stuff. Plus, it can leave you with a hell of a hangover.
I mean, OK, alcohol by itself is not the healthiest thing in the world, but if there's a healthier way to imbibe, we're all for it. And no, we're not talking vodka sodas here. We're looking for big flavor.
So, we've taken some of our favorite frozen summer cocktails and de-sugarized them, finding sweetness from natural sources. And you know what? We actually like 'em better this way. Who needs all that sugar weighing you down on a sticky summer day? We want fresh and clean...and slushy, of course.
Directions for below recipes: Put ingredients into blender, blend to desired consistency, and enjoy!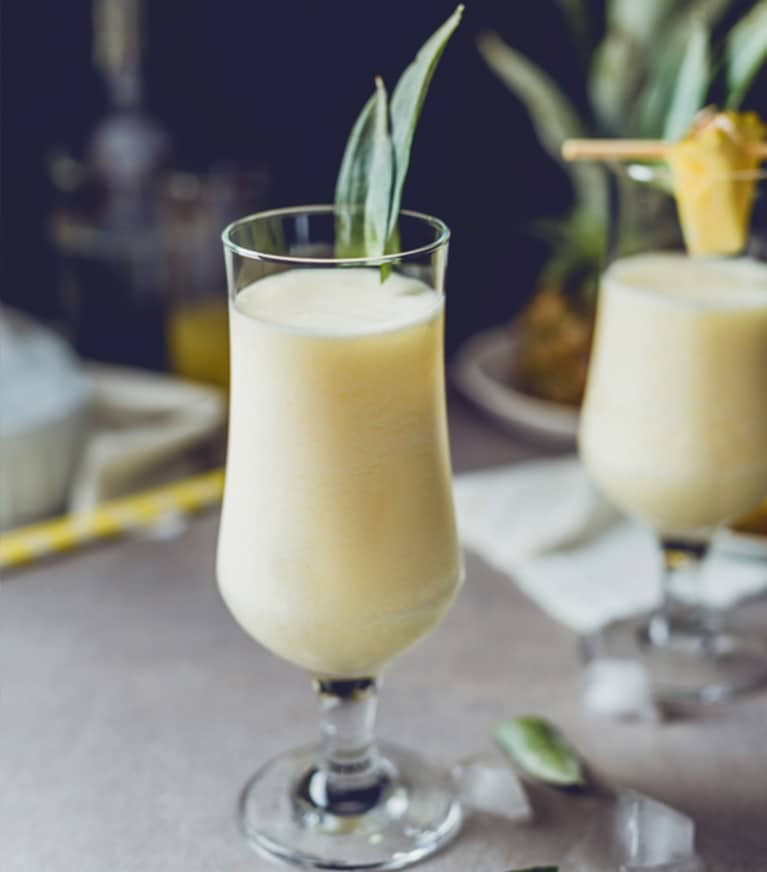 1 cup fresh or frozen pineapple chunks + 1 pineapple slice, for garnish
1 medium to large ripe banana
½ cup coconut milk
¼ cup rum
ice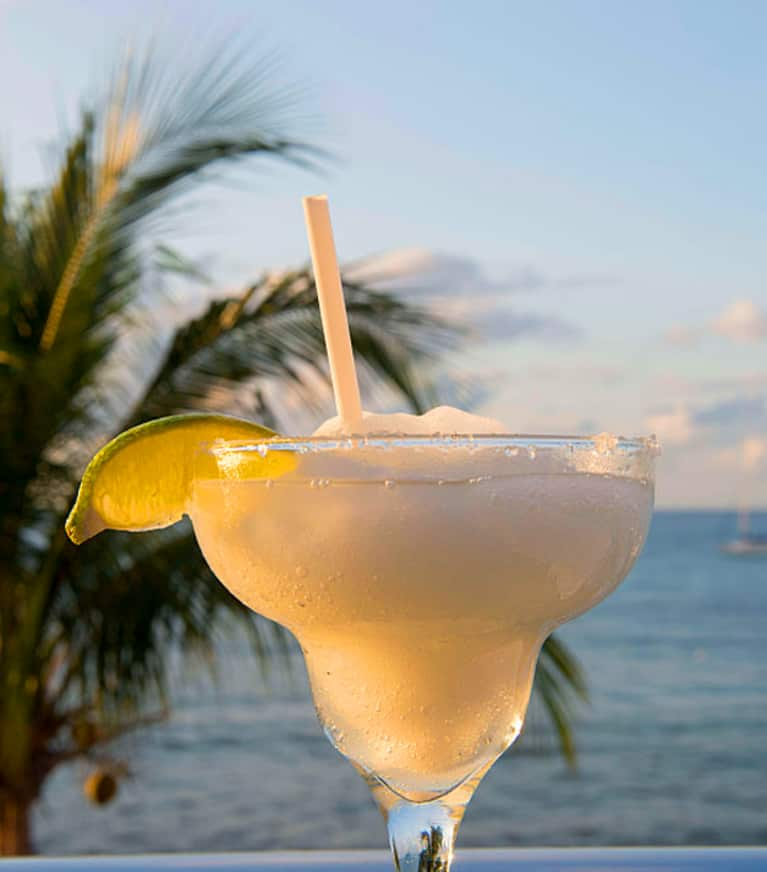 Kosher salt or coarsely ground sea salt, for rim
¼ cup silver tequila
3 tablespoons fresh lime juice
2 tablespoons fresh orange juice
1 teaspoon light agave nectar
1 lime wedge or round, for garnish
Optional: frozen or fresh strawberries or mango, for added sweetness
ice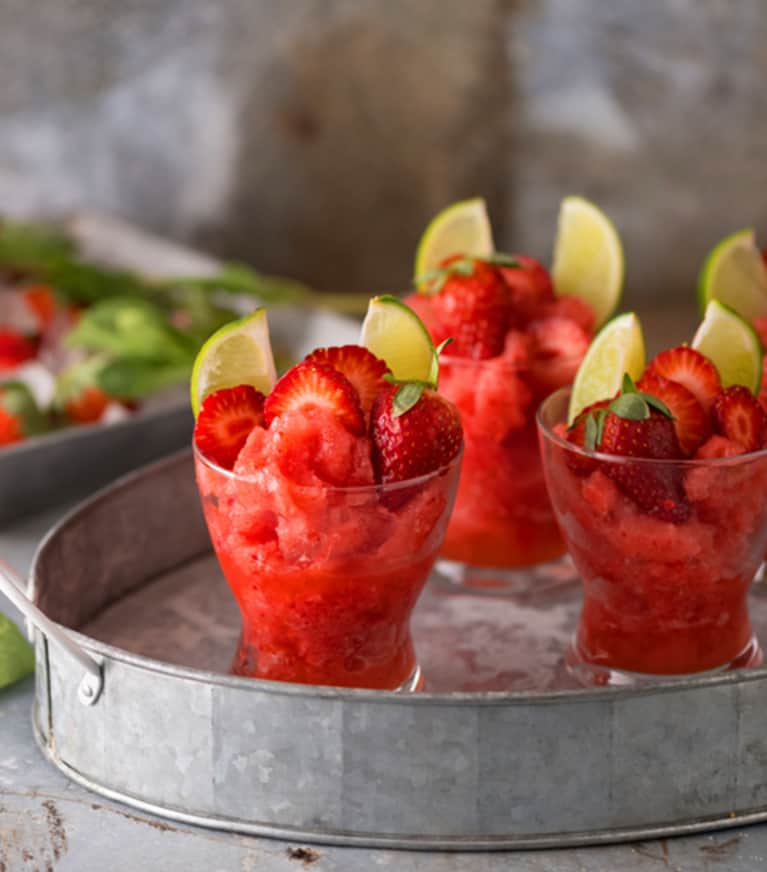 2 cups fresh or frozen strawberries
1 lime, juiced
¼ cup fresh squeezed orange juice
⅓ cup honey
¼ cup rum or vodka
1 fresh strawberry, for garnish
ice