Why You Should Be Grilling Your Avocados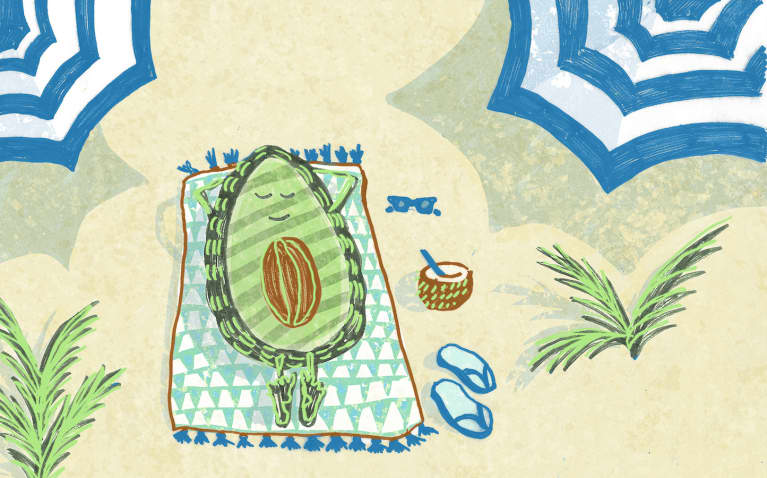 Today, in "You can do that?" news, we bring you the grilled avocado. Yes, you can grill an avocado. You can also pickle, bake, and freeze it. It could have stopped at being nutritious and delicious, but it decided to go ahead and be versatile, too.
But back to grilling. Your barbecues are about to be upgraded from the traditional burger-and-hot-dog combo.
A grilled avocado will be the life of the party for vegans, vegetarians, and really any hungry person you're hosting.
Grilled, the avocado takes on a charred, smoky flavor that pairs perfectly with the sweet creaminess of the avocado. Pitted, the avocado takes on a nice natural bowl shape—which means it can be filled to the brim with your favorite fixings. Salsa, queso fresco, a dash of hot sauce—you name it. You can even slice it up and throw it in a taco, in a salad, or on soups. Smush it into guac and you've got a smokier, more complex take on your favorite dip. The possibilities are endless.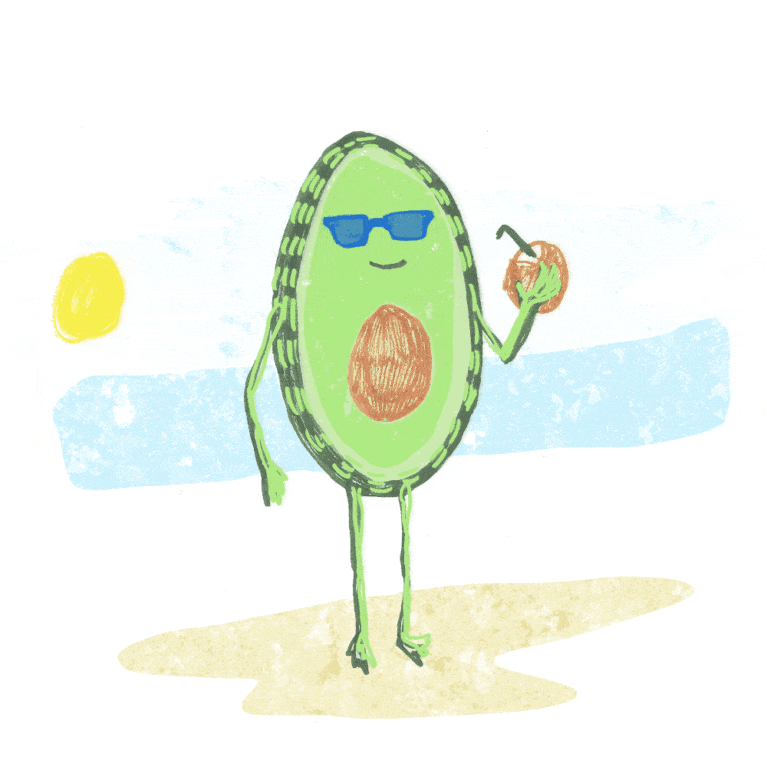 Here's how to do it:
Ingredients
1 tablespoon olive oil
1 tablespoon lemon or lime juice
2 large ripe avocados, halved, seeded, and peeled
⅛ teaspoon salt
Stir together olive oil and lemon or lime juice. Brush avocados all over with olive oil mixture. Sprinkle cut sides of avocados with salt.
For charcoal grill, grill avocado halves, cut side down, on the rack of an uncovered grill directly over medium coals for 5 minutes or until browned.
Remove avocados from grill. Season with salt to taste. Fill with your favorite toppings or just enjoy it simply by itself.
And that's it! We know it's pretty impossible to get sick of avocados, but slightly altering its flavor profile by grilling it will make that even less likely. Here are a few of our favorite preparations of grilled avocado if you need some inspiration:
Grilled Avocados Stuffed With Corn & Black Bean Salsa:
Grilled Avocado & Kale Chopped Salad With Chili-Lime Roasted Walnuts, Citrus Pickled Onions, Coconut Bacon, and Fresh Baby Heirloom Tomatoes:
Grilled Avocado-Caprese Bruschetta:
Now go forth and get grilling!