The Crystal Healing Treatment Insiders Are Flocking To
Crystals are having a full-blown moment on the wellness scene, and Kalisa Augustine's quartz-filled Upper East Side studio is right in the middle of it.
Crystal healing has joined the ranks of acupuncture, Reiki, sage cleansing, and guided meditation. More people than ever before are placing great faith in these hot rocks that date back to ancient civilizations and have even been referenced in Sanskrit. Wearing them on your body or positioning some in your home is said to create an energy balance that aids in relationships, healing, and reaching one's full potential.
It might seem questionable to call something so historically established a "trend," but the New Age stones are causing more buzz than ever these days. Spiritual influencers like Gabrielle Bernstein are devoted to crystals, and so are celebrities like Madonna, Katy Perry, Miranda Kerr, and Victoria Beckham. The beauty industry is also giving a nod to the gems, with a just launched crystal-inspired highlighter from Glossier, and crystal-infused skin care from luxe brands like Kita. Even the social media masses are tuning into their #vibes.
Augustine is an energy healer and entrepreneur with a kind, modern-goddess-like presence whose practice has become an oasis for stressed city-dwellers seeking calm and regeneration. She's taken traditional crystal healing to another level with her crystal beds that create a full body, energy-balancing experience. If one crystal has power, imagine resting on a bed that's packed with the healing stones.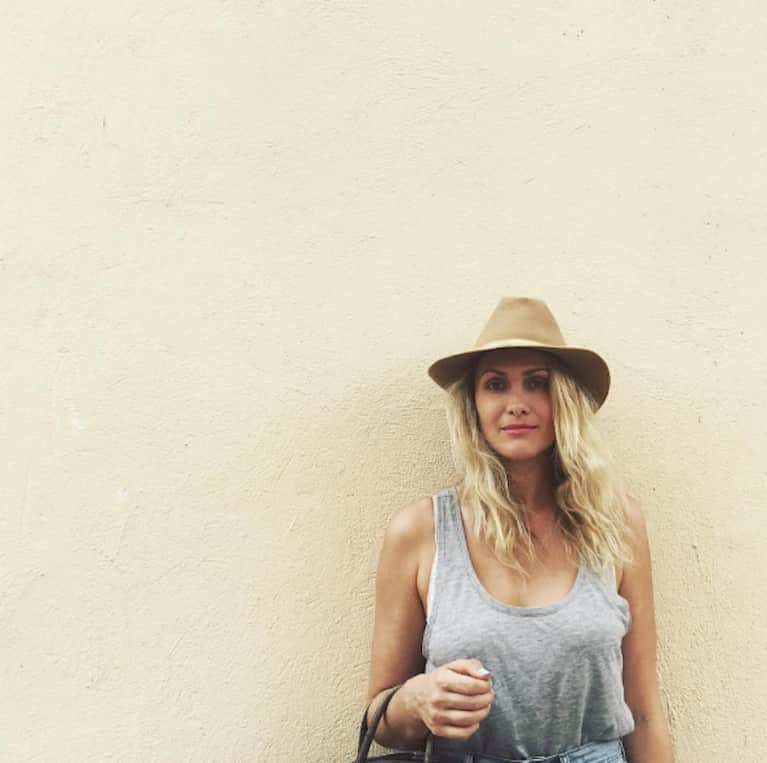 At her studio, clients relax into a visual meditation on a crystal bed for anywhere from 25 to 40 minutes. The bed itself is adorned with a 1.2-million-year-old Vogel cut quartz crystal, magnets, and even more crystals meant to release toxins and stimulate blood circulation. Sound healing bowls, made of what else but crystal, sit alongside it and chime in to target-cleanse the electromagnetic field.
There's an element of intuitive guidance in each session as well. Augustine listens like a traditional therapist might, to what's going on in her clients' lives—decoding and defining their hopes for the session.
"I put clients on the crystal bed after I've gotten some ideas about where there are energetic misalignments," she says. "I bring in higher guidance when it is relevant to cultivating life-enhancing behaviors in the here and now."
The clientele for this healing crystal fortress is a mix of all different kinds of New Yorkers, from stressed-out executives to artists working toward a creative breakthrough. Even people wrangling nagging ailments that haven't responded to other treatments, like depression and ADHD, come in to supplement their current healing regimens.

"If you're feeling off, you probably are," says Augustine. "Chronic fatigue. Feeling heavy and uninspired. Insomnia. Low-grade anxiety. Feelings of isolation. These are the basics, but how each person expresses the malady of energetic misalignment is unique."
Simply put, we attract what we put out, and positive energy draws us to new people, places, and opportunities. So even popping in for what Augustine calls a "tune up" can really shift your energy for the better.
"You'll just feel different," she says. "People come back because this works, because it's transformative. It's for people who genuinely want to experience their fullest potential. When you've got a sensitive being, who feels called to heal, man, that's when some magic happens."
Here's to high vibes.
Related reads: