Step Up Your Snack Game With These Apple Nachos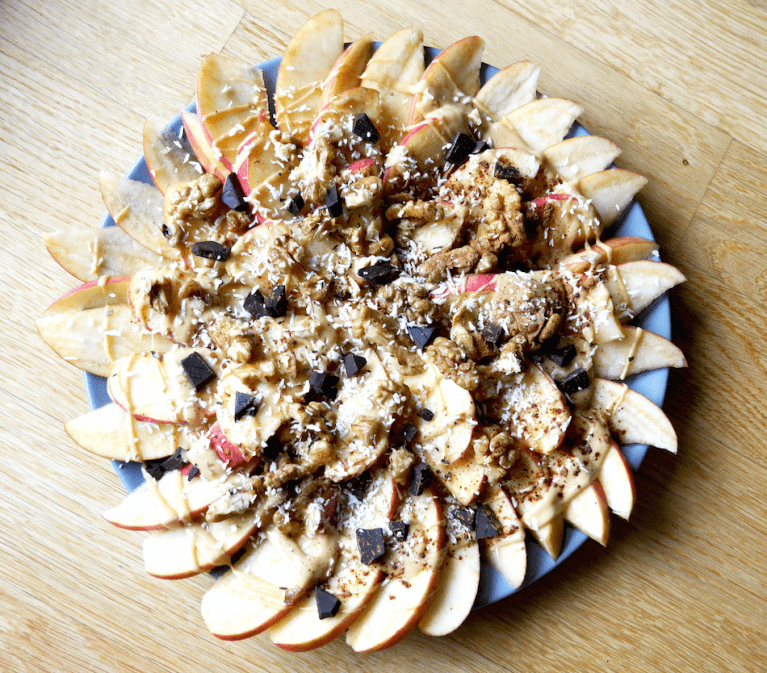 When that sweet tooth creeps up, but you don't want to overdo it, try these Apple Nachos.
When you stop eating sugar-packed and processed foods, it's really incredible how your taste buds change and something as mundane as an apple can be your ticket to curb that sweet tooth.
Now, I originally made this recipe as a Super Bowl Sunday treat for some guests (which was a total hit!) because I wanted to serve something on the healthier side. And now it's something I make a few times a month when I really have that craving for something sweet and satisfying.
This recipe shouldn't take you more than 10 minutes to prepare. Most of the time is spent washing and slicing up those apples.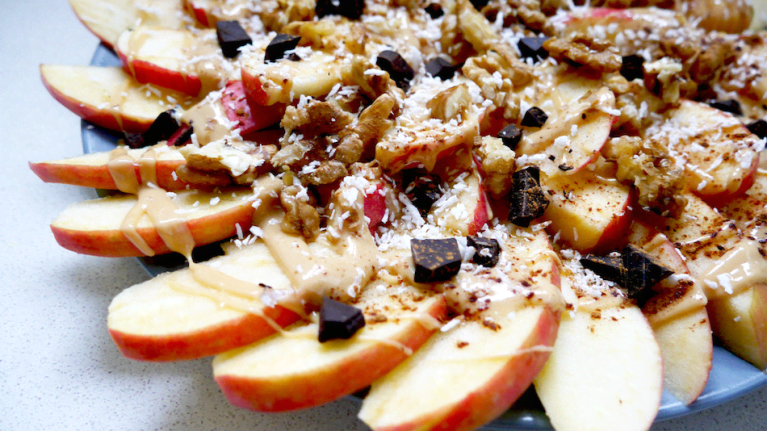 4 medium-size apples, sliced like "chips"
3 tablespoons all-natural creamy peanut butter
½ cup dark chocolate chips
½ cup chopped walnuts
2 to 3 tablespoons of unsweetened coconut shavings
dash of cinnamon
Preparation
1. Wash and slice your apples into "chips" for your nachos. You can make them as thin or as thick as you like. Place them neatly on a plate or platter.
2. Add the toppings: Drizzle the peanut butter evenly on the apples. Then top with dark chocolate chips. walnuts, coconut, and cinnamon!