Sharing Chores Is Good For Your Sex Life, Science Says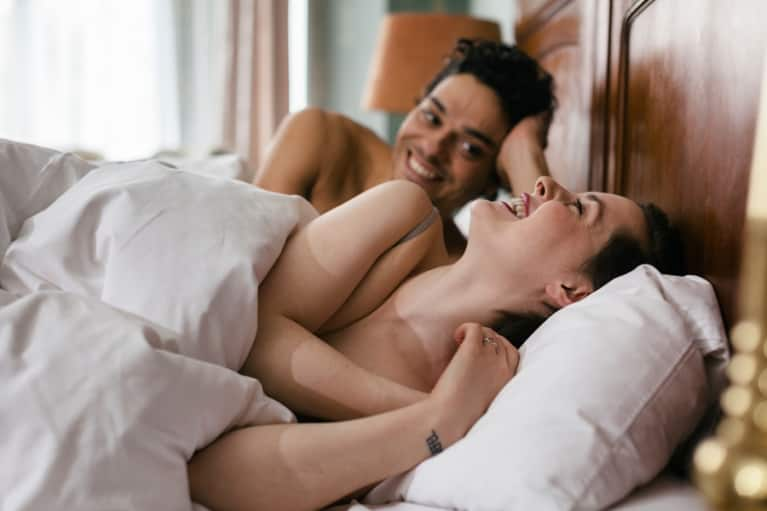 The eternally aproned wife of the 1950s—you know, the one who paired a passion for dinner prep with an obsessive compulsion to vacuum—would probably not have the best marriage today, according to a new study out of The Journal of Marriage and Family.
Compiling data from a 2006 survey, the study found that heterosexual couples who split up housework equally, with men completing between a third and 65 percent of the chores, reported having more sex than those who shared chores unevenly. Sexual frequency is linked to overall relationship satisfaction, so these results illustrate that a happy marriage is oftentimes a more equitable one.
"When couples share similar tasks rather than different, gender-stereotyped ones, this seems to deepen desire," the study's report reads.
The same principle holds true for other familial tasks too, and another recent study found that parents who split childcare responsibilities right down the middle reported more fulfilling relationships—in and out of the bedroom.
So what's changed over the last century? Why is our definition of a happy couple (finally!) free of restrictive masculine and feminine archetypes?
Historian Stephanie Coontz attributes this shift to the fact that people are increasingly becoming more wary of the "opposites attract" mentality. Instead, they're beginning to see the value of a partner with whom they share common interests and responsibilities—and that includes trash takeout and laundry duty.
She commented on the study saying: "Love used to be seen as the attraction of opposites, and each partner in a marriage specialized in a unique set of skills, resources, and emotions that, it was believed, the other gender lacked. Today, love is based on shared interests, activities, and emotions. Where difference was once the basis of desire, equality is increasingly becoming erotic."
You heard her: equality is erotic. Keep that in mind the next time you're thinking of letting your partner handle the dish washing (again).