What a 13-Year Old Cystic Fibrosis Survivor and I Have to Say About Goal Setting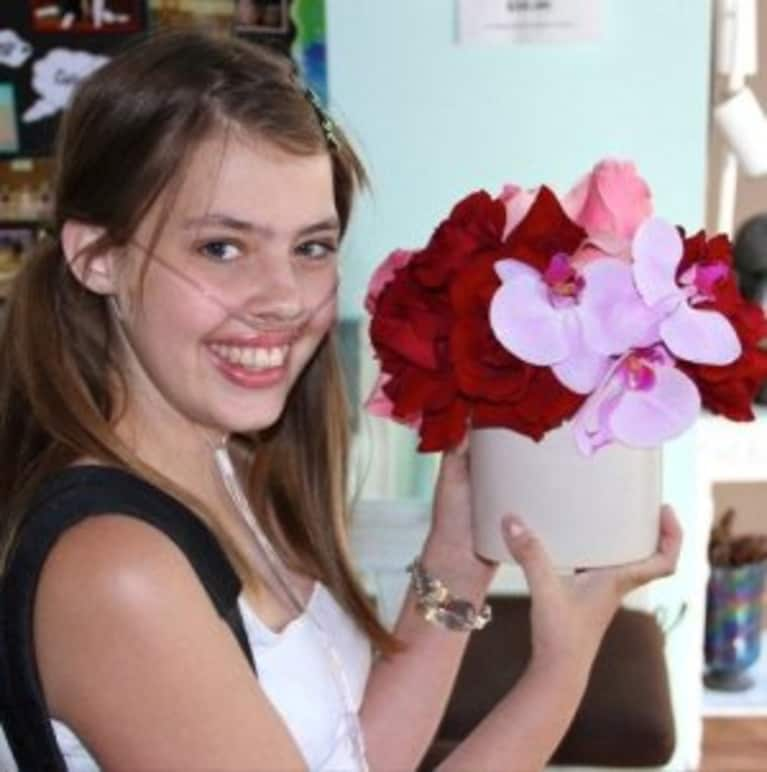 Wow, Claire Wineland, put the more able-bodied and older among us to shame why don't you! I personally feel very excited to see a young person speak so powerfully about setting goals and the importance of measuring them and taking action. I hope her next segment is on mastering the mind because, for most of us, inspiration only lasts about 14 seconds, especially when the goal or the dream scares us. And even when it doesn't. (If you haven't seen Claire's must-see inspirational video on goal-setting, it's below.)
Case and point, take my darling husband who I love and with whom I DREAM of spending the rest of my life in happily wedded bliss. That dream goes out the window when I am hungry and he hasn't made my dinner in just the way I was expecting. I am capable of becoming a raging loon and completely taking him for granted and then telling him it was his fault for hours.
Until….
Until the specter of a "consequence" is raised.
The mind is very powerful and it does not always see clearly or feed you the truth. Consequences are what brings you back sanity. Haven't you wanted to throttle your kids, drive off a cliff, ream your boss, file for divorce and then stopped yourself? When consequences are obvious and harsh, sanity (and even dreams) have a way of returning to the forefront.
Here's how I explain my return to sanity with my husband when I had vowed to myself hours before that "I was never gonna let this go" and "he was gonna pay." At one point in our fight my husband said, "I want you to go upstairs and call your coach." You, see, after a short reflection, I concluded: "No way!" To me, that would have been a hideous consequence. I know because I imagined myself trying to defend my behavior to her and being met with grave disapproval; that's when I realized I had no leg to stand on. I never hide anything, so the thought that I would want to hide this made me realize how much I knew in my heart of hearts I was wrong.
The reason we are able to forsake our marriages, our bodies, our children and pursuing jobs or careers we'd really love, is because the consequences are not immediate. Divorces don't happen right away; they are a result of a build up. The same goes for obesity, heart disease, apathy in your job, or disenchantment with your kids.
Claire doesn't address HOW we get ourselves to do the actions to get to our dreams. Here's how: You have to set up a system of promises and consequences. Legal consequences like the speed limit, which side of the road you should drive on, don't beat your family members, pay your taxes, work to keep you alive and safe, but I want so much more for you. I want all your dreams to come true, actually. So you have to design promises in alignment with those dreams. And, in fact, you also have to design consequences for any place that you're a brat about your promises. This is not simple. This is an art form. But isn't it better for you to design your dreams, promises and consequences rather than your spouse, kids, boss, and parents getting to when you screw up?
The process of designing promises and consequences will give you a life that you love. If you'd like support figuring out YOUR list, you might want to join our upcoming one-hour live teleseminar called How to Keep Your Promises on June 16, 8-9pm ET. If you enter promo code: june50 you can get it for 50% off.
Here's Claire. Watch and get inspired: