6 Things You Never Knew About Your Favorite Leafy Green
Functional Medicine Doctor
By Deanna Minich, M.D., IFMCP
Functional Medicine Doctor
Deanna Minich, M.D., IFMCP is a nutrition professional and functional medicine doctor. She has a master's in human nutrition and metabolism from the University of Illinois at Chicago and doctorate in medical science and nutrition from the University of Groningen.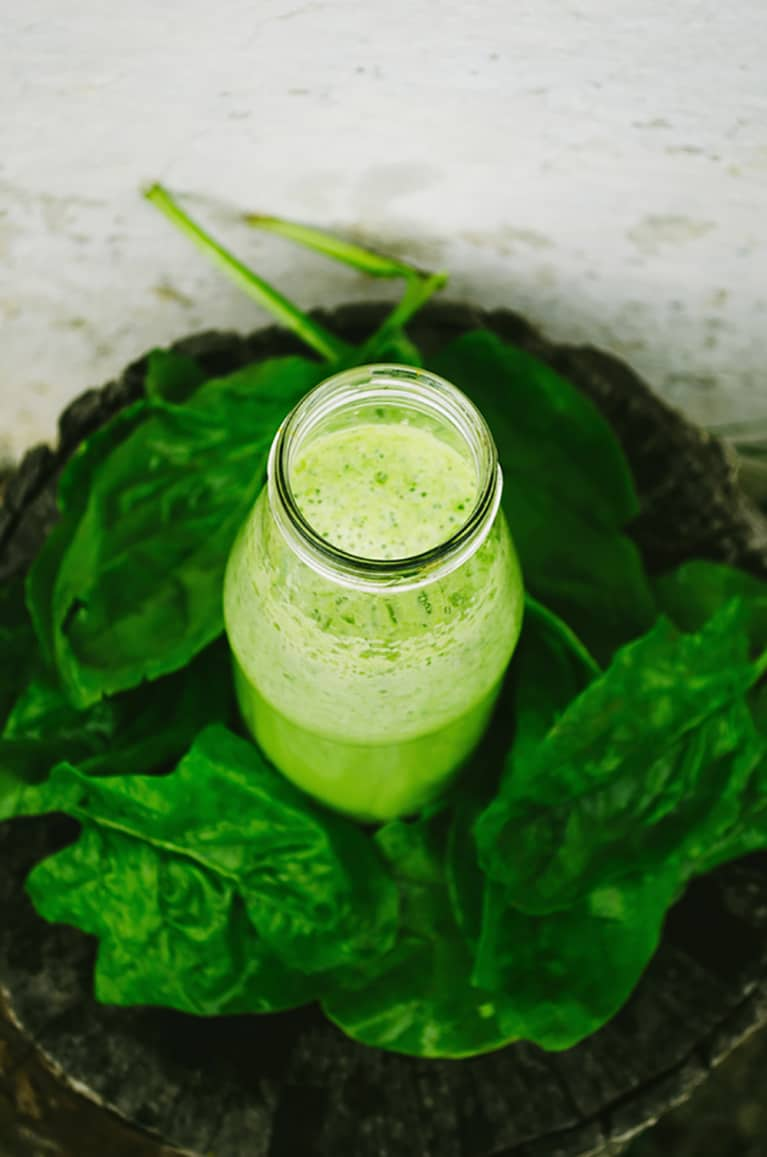 Many of us remember the tough-talking, pipe-smoking, cartoon sailor Popeye, who was never far from his miraculous favorite food: spinach! Popeye would chow down on a can of spinach for instantly enhanced muscles and super-strength to fight a variety of villains.
Viewers of the cartoon may have been disappointed to find that eating a plate of the leafy greens didn't instantly cause their muscles to triple in size. However, this leafy green still has a few tricks up its sleeve. Read on for six surprising facts about Popeye's favorite meal:
1. Spinach may help you eat less.
Researchers found that supplementing a meal with thylakoids (part of the cell system that gives spinach its green color) increased feelings of satiety in overweight subjects.
Another study discovered that mice fed with thylakoid-enhanced diets had lower body weight and decreased fat mass than mice who ate a diet free of thylakoids.
If you're trying to lose weight, a serving of spinach with your meal may help you to feel full before you're tempted to tuck into the bread basket or a sugary dessert!
2. Spinach contains 15 different vitamins and minerals.
Spinach is chock-full of vitamins and minerals essential for optimal health, offering vitamin K, vitamin A (in the form of carotenoids), manganese, folate, magnesium, iron, copper, vitamin B2, vitamin B6, vitamin E, calcium, potassium, and vitamin C in every bite.
Not only that, but it packs in 5.36 grams of protein per cup (when cooked), making it one of the most protein-rich vegetables available.
3. Spinach promotes heart health.
Researchers found that the high nitrate concentration in spinach (juiced in the study) increases the plasma nitrate and nitrate concentrations in the body, which effectively lowers blood pressure.
Additionally, another study shows that the leafy, flavonoid-rich green helps enhance endothelial function, which is a marker of cardiovascular health. Include spinach in some of your meals to keep your heart beating strong!
4. Juicing or blending spinach may provide more health benefits.
Although Popeye swilled his spinach from the can, there are much healthier ways to enjoy spinach without the risk of ingesting harmful bisphenol A.
Research shows that liquefying fresh spinach in a juicer or blender (compared to eating whole-leaf) releases the beta-carotene stored in cell membranes, making it easier for your body to absorb the nutrient and reap the powerful antioxidant effects.
5. Boiling your spinach reduces oxalic acid content.
It's recommended to boil the spinach before eating. Boiling has been shown to remove much of the oxalic acid present in the green when raw.
While not a concern in small amounts for the majority, oxalate buildup in the body has been linked to increased frequency of kidney stones. There are also some people who may be very sensitive or intolerant of oxalates in any amount, and they should choose oxalate-free greens in place of spinach.
6. Choose organic spinach.
While organic fruits and vegetables are often more expensive than their non-organic counterparts, organic spinach is worth the splurge. The Environmental Working Group includes spinach on the list of top contaminated foods. Don't counteract the health benefits of spinach with an unhealthy serving of pesticides!
If all this talk of spinach has inspired you to take a page from Popeye's book and include this powerful green in your next meal, here are a couple of recipes from my book, Whole Detox, to get you started:
2 large handfuls spinach, about 3 cups
1 teaspoon sesame oil
1 teaspoon hemp seeds, or to taste
Preparation
In a large skillet, bring about ¼ cup of water to a boil. Add the spinach and let it cook until it is wilted, about 2 minutes. Reduce the heat, and add the sesame oil. Sprinkle hemp seeds on top as desired. Serve warm.
1 kiwifruit, peeled and sliced
½ small cucumber, peeled and sliced
1 large handful spinach leaves, about 1½ cups
1 cup unsweetened coconut water
1 tablespoon raw cacao nibs
1 tablespoon chia seeds
1 scoop protein powder of your choice (hemp, pea, rice, whey for omnivores)
Water and ice to blend
Preparation
Put all the liquid and whole-food ingredients into a high-speed blender first, followed by the dry ingredients, then blend everything until a fluid consistency is reached. Add more water if needed. Drink immediately.