Take A Mental Vacation With This Tropical Smoothie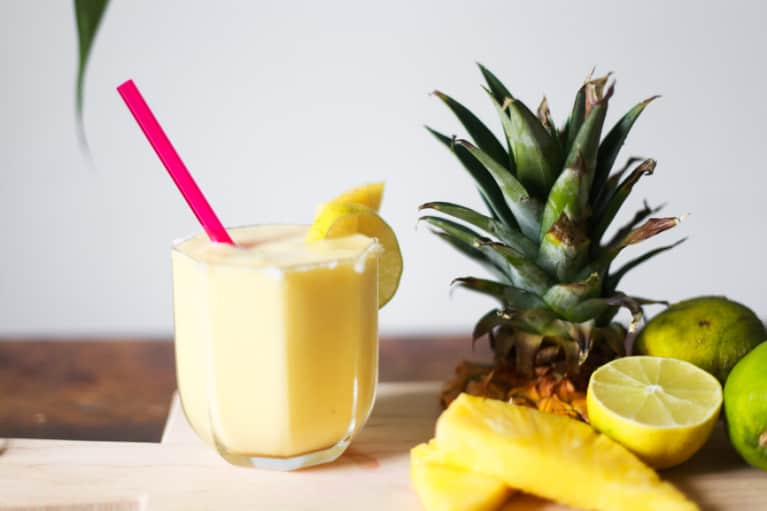 A smoothie for your sweet tooth, this one is a refreshing summer treat. Bonus: It tastes A LOT like a piña colada ... minus the rum.
With healthy fat from the coconut butter and milk, you'll stay satisfied for longer, too.
2 cups chopped pineapple
1 tablespoon coconut butter
½ banana (peeled, sliced into coins, and frozen)
1 cup coconut milk
Preparation
Place ingredients in the blender and process until smooth; top with coconut flakes, and serve.