A Detoxing Cucumber-Mint Juice To Help You Power Through Humpday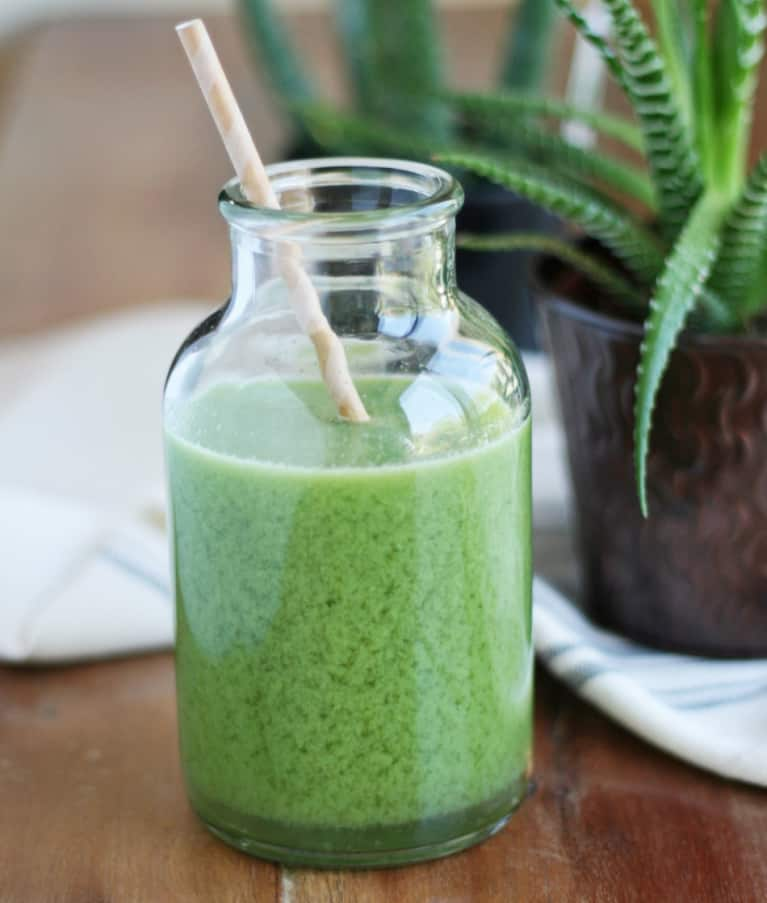 This juice is filled with digestive system–healing ingredients like mint and aloe to leave you feeling your best.
The Desert Oasis Detox Juice
1 pear
2 (8-inch) leaves of aloe
¼ cup mint
1 lime (peeled)
½ cucumber
½ cup coconut water
Preparation
1. Put all ingredients except the coconut water through a juicer.
2. Add coconut water and stir.