Why You Should Be Freezing Your Coffee Beans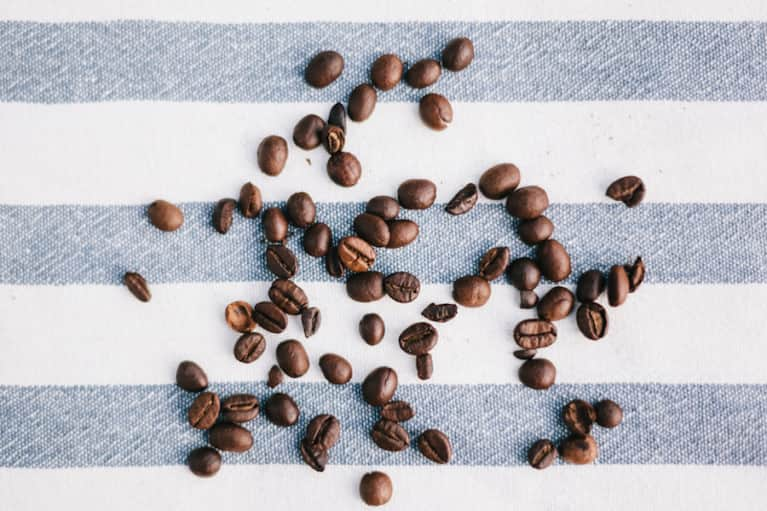 "How do you take your coffee?" is a loaded question these days. It's become less about milk and sugar and more about Chemexes, percolators, AeroPresses, and French presses. People are willing to go to pretty extreme lengths for the perfect cup of coffee.
A study published in the journal Scientific Reports has a pretty hot—well, actually, cool—tip for all you coffee snobs. Apparently, freezing coffee beans helps produce a tastier cuppa joe.
But, wait, why? Weren't we told that freezing beans would make them or get freezer burn or take on that nasty freezer smell?
Well, yes, if not stored properly, this could indeed happen. But, if stored correctly, in an airtight container, frozen beans could make the best part of waking up even better.
Here's how: Grinding beans that are cooler in temperature produces a more uniform particle distribution. This uniform grind, in turn, will result in better flavor, the New York Times reported.
If you grind your own coffee beans, good for you, but if you're using room temperature beans (like most of us), bad for you. You're probably producing irregular coffee grounds and therefore a confusing cup of coffee—since small grains produce a sour taste and big ones produce a bitter one.
Because grinders obviously heat up with use, baristas will actually set them to make finer particles throughout the day for a more flavorful cup, according to the Times.
So, in sum: The colder the bean, the more uniform the particles, the smoother the flavor—and, if its in an airtight container (like really airtight), the longer it'll last.