Stop Letting Your Fear Of Failure Keep You From Your True Purpose: Here's How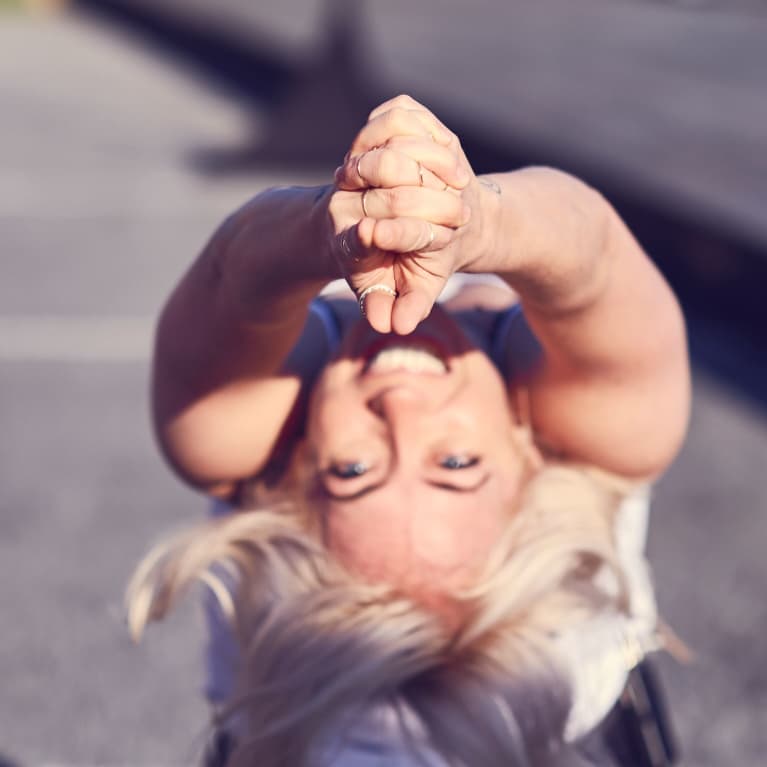 Drowning out the noise of your critics and following your desired path takes confidence. Actually, more than that: It takes something akin to a dragon's hide. But if you're low on this mythological, impenetrable armor, how do you manage the journey? And what if the situation is even more dire: What if you're devoid of purpose? Then where do you begin?
I've been chewing on a rather delicious concept lately: It's never too late to reinvent yourself. Just because you went to med school doesn't mean you need to stay in scrubs for the rest of your life. And just because you might have decades of vocal training doesn't mean traditional music will always sing to you.
The first step is realizing that just because you've always done something doesn't mean you always should. In other words, just because you're good at something and comfortable doing it doesn't mean it still feeds your soul. We're cyclical creatures. We've been given a plethora of talents and desires. And if we're willing to step out of the comfortable and into the unknown, we can create new opportunities for ourselves.
But to do so, we must drop the story we tell ourselves, the one that convinces us that staying put—that stagnation—is less risky, that staying put is the mature, committed thing to do. (Sometimes it is, of course, but other times it's not.)
Our purpose is ever-evolving. And in order to claim our true purpose, every day, we must realize this.
Consider this: If I handed you a bow and arrow and gave you a target to hit, you'd have to notch your arrow, take aim, and release in a linear way to hit your mark. In that sense, you've been taught that the key to success is following a very specific and straight-forward path.
One foot in front of the other toward your goal. And while that's a sure way to shoot an arrow and solid advice for life, it ignores the human need to explore tangents and forks in the road and to occasionally get lost a little lost in search of something else.
So, here's a way to blend the two: Don't get fixated on a specific end goal. Fixate on why you've started down that path. For example, you might have your eyes set on grabbing a specific job or ending up with a particular human being, but if you're aiming true, that specific goal is unimportant.
You'll land the job you need and the partner who fills your heart, even if it comes after you endure disappointment or heartbreak over who and what you thought you wanted.
Make your aim energetically true to what brings you happiness. For example, if you're looking to create a fantastic new career, start with your manifesto. What are your desires and dreams? And I don't mean you must choose a specific city with a particular company. What is the energy behind it?
Because that's what connects you to purpose. The beginning of your journey could be a total disaster if you allow the opinions of others to stand in your way. Remember—don't get attached to the details. Stick to the energy and purpose of the whole creation.
Relationships are similar: You might want to end up with a brunette (preferably curly hair), who has never been married (but is open to having kids), speaks two languages, loves to travel, drives a stick shift, and makes over X amount of money per year. If you keep on those blinders, the love of your life might be reaching for your hand right now. And you won't even see it.
What do you really want? A partner who supports your vision, vibrates on the same level, and is willing to step up, communicate, and evolve with you? In that context, does hair color even matter?
This is aiming true and being open to your final target.
Let go of the need to march in a straight line, and remember that life is cyclical. Here's one more metaphor to reinforce the point: We're all on a massive Ferris wheel that reaches epic heights, with inspirational peaks, but also dips low sometimes. Remember that the bottom is a temporary lull on your way to new ideas, inspiration, relationships, and reinvention.
Don't jump off the ride; don't give in to stagnation. Take a deep breath, claim your purpose, and remember that your aim is ever-changing. Allow yourself to evolve into the person you've always been, and set yourself free.