3 Simple Rules To Living A Long, Healthy Life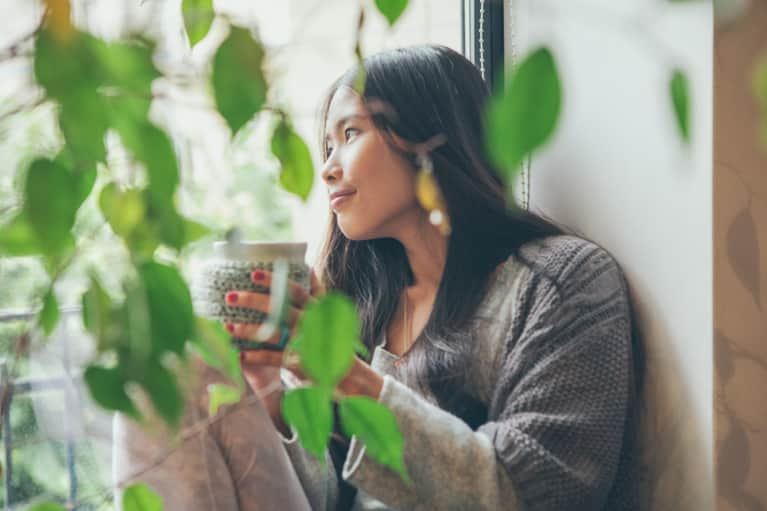 I'm a doctor, but it was my great-grandmother who taught me the virtues of omega-3s...at the breakfast table when I was 5 years old. We called her "Mud," a family nickname from the abbreviated version of the German word for mother.
When I was a little girl, Mud traveled from California to Maryland to visit us. We were a typical American family of the '70s, living in suburbia, watching Charlie's Angels, eating the occasional Pop-Tarts and Girl Scout cookie. She showed up at our house not with a Barbie or gum like my friend's grandma, but with wheat berries, cod liver oil, carob chips, wheat germ, and Meyer lemons. Needless to say, I thought she was weird.
Mud looked 25 years younger than her 70-something peers. Her skin glowed. She avoided sugar decades before Oprah made the no-white-stuff diet trendy.
But my embarrassment soon turned to curiosity. Mud looked 25 years younger than her 70-something peers. Wiry and outspoken, she walked as erect as a queen, had perfect teeth, and regaled us with stories of multiple husbands and suitors. Rarely without a glass of warm water and fresh lemon in her hand, Mud moved with vitality and grace unusual for her years. Her skin glowed. She avoided sugar decades before Oprah made the no-white-stuff diet trendy. She literally slept on a board. Years prior to Bikram and Lululemon, Mud practiced yoga and could effortlessly raise her foot behind her head.
My eccentric great-grandmother fascinated me. Through her actions and words, I grew to understand that an entire world of prevention, healing, and repair exists through nutrition and lifestyle. That the answers to health challenges cannot be found solely in a bottle of prescription pills. That eating whole foods is the foundation of robust health. That regular exercise and contemplative practice can keep your body humming.
Here are three key lessons I learned from Mud that I still follow today:
Lesson #1: "Start every morning with a cup of hot water with lemon."
I started this habit in my twenties. I noticed that drinking hot lemon water helped me stay regular and later learned that it stimulates the gastro-colic reflex. Lemons are a type of food that leaves behind an alkaline "ash" in the body, related to mineral content such as calcium, magnesium, and potassium. While I don't believe in the lofty promises of the "alkaline diet," drinking hot lemon water is one of those habits that can offset less-than-stellar lifestyle choices like eating too many conventional animal products and processed foods or drinking alcohol and coffee.
When you start your day with hot lemon water, you make smart food choices all day long like eating more leafy greens, sprouts, avocados, green smoothies, and vegetable soup—and these will flood your body with chlorophyll, enzymes, vitamins, minerals, and oxygen.
Lesson #2: "I like wine, but it doesn't like me."
A little alcohol may seem to take the edge off and to help you relax at the end of a long day. But in reality, the alcohol is throwing your hormones out of balance and hijacking your sleep. Imbalanced hormones make for moodiness, leaky gut, infertility, and even skin problems.
Alcohol also raises cortisol, which is bad news for most stressed-out women. Cortisol is the alpha hormone—when it's off, so is everything else hormonally.
Lesson #3. "Take 1 teaspoon of cod liver oil every day."
I've been a fan of omega-3s for many decades, starting back at the breakfast table as a child. Mud explained that cod liver oil was brain fuel, and she was right!
In particular, I like cod liver oil because it's a great source of long-chain omega-3s like EPA and DHA, plus it offers vitamins D, A, E, and K ("DEKA" for short!). Omega-3s help lower cortisol, raise lean body mass, reduce inflammation, and may slow down aging.
I recommend 1 teaspoon per day of extra-virgin cod liver oil (EVCLO). It's important information for your DNA.
My last memory of Mud is when she danced at my wedding at 96. She outlived four husbands and was flirting with my thirtysomething male colleagues on the dance floor. At that time, I was in the midst of residency training, working in a disease-based and ailing health care system in which old people go to a hospital to die an undignified death. In contrast, Mud later died peacefully in her sleep at 97, still living independently, still able to lift her foot somewhere near her head in her favorite yoga pose.
Because of Mud, I learned the power and importance of looking beyond the symptoms of illness to the health of the whole person, and from my education, to apply the systems-based approach that I learned as a bioengineer at MIT. Studying hormone imbalance and health from this perspective, I often find there's not just one isolated reason for a problem. Even so, her tips have served me well and hopefully will help you, too.