How To Harness The Power Of Crystals For Better, Brighter Skin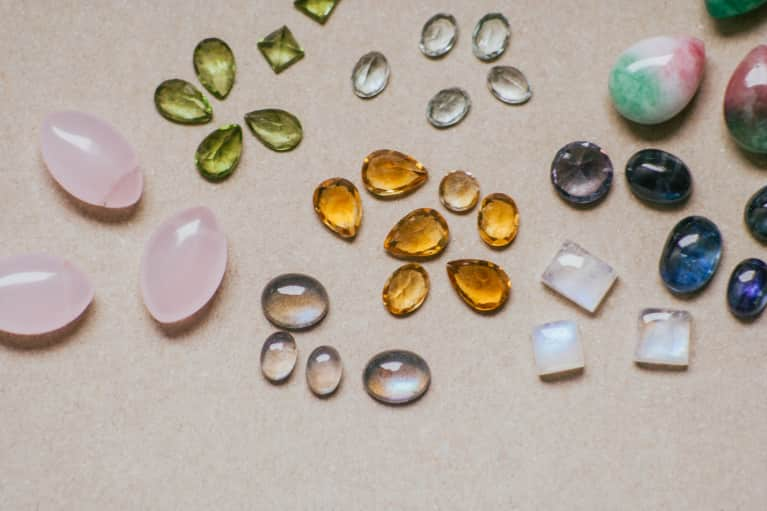 You've heard about the power of crystals to do pretty much everything from boost your mood to attract a soul mate (seriously). But have you heard about their beauty benefits? According to in-the-know skin care pros, crystals could be the key to softer, smoother, healthier, and all-around more balanced skin. Welcome to beauty's New Age.
To be clear, we're not exactly suggesting you place slabs of rose quartz on your face (though that might work too). We're talking crystal-infused beauty products, specially formulated to deliver the healing power of crystals straight to your skin.
"Crystals are powerful conductors of energy," explains holistic skin therapist Julia March. "They can calm, stimulate, center, inspire, balance, and heal. So, just as the body absorbs the positive vibrational energy of plants or flowers from homeopathic remedies, the skin absorbs the energy of the healing frequencies of crystals. This is what makes already powerful mists and creams even more effective when charged with the beneficial properties of crystals."
As March explains it, this "charging" can be done one of two ways. The first method: Add a few drops of water (or aloe) that has been charged with crystal energy. "Just a drop of crystal essence can spread the healing information to the rest of the product," March explains. The second method: Drop a little chunk of healing crystal directly into the product. "By leaving it in the bottle, formulators can transfer high-vibration healing intention to the product," she says.
Of course, while any crystal is ostensibly better than none, certain crystals are particularly suited for addressing specific skin care issues. For instance, if you have redness, oiliness, inflammation, or acne, March advises picking a product charged with blue or green stones like aquamarine, amazonite, blue jasper, sapphire, or jade. Meanwhile, if you need help with dry skin, circulation issues, or other anti-aging concerns, you should opt for red-hued crystals like ruby, carnelian, rhodonite, pink tourmaline, or rose quartz.
Ready to put this high-vibe crystal skin care to the test? Read on for the six best crystal-charged beauty products to try.
Aquarian Soul Designs Aura Cleanse Gemstone Massage Oil, $28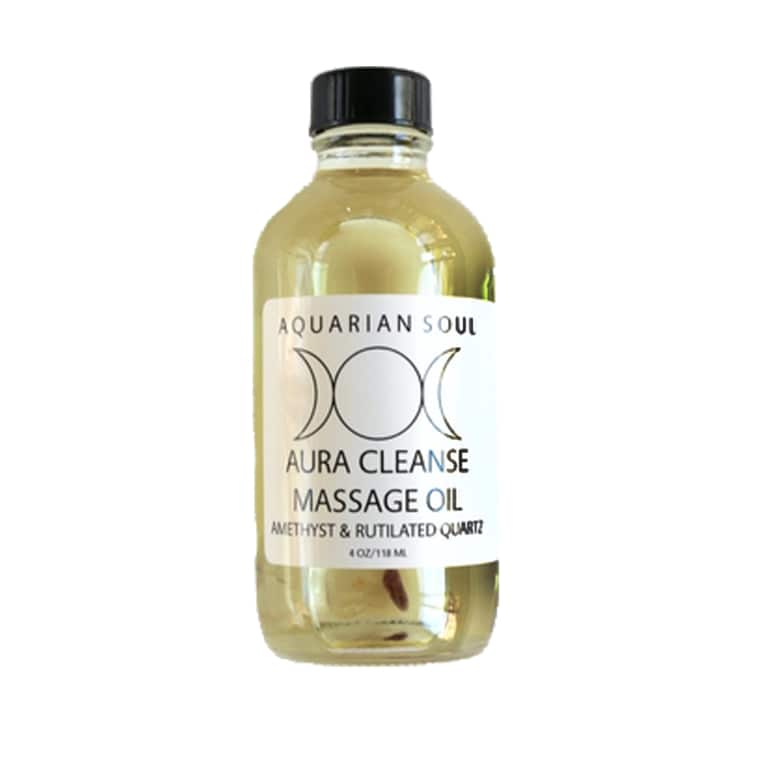 This body oil contains amethyst—a cleansing stone known to be helpful for relieving physical and emotional pain and banishing negative energy—and rutilated quartz, a crystal known to help draw away bad vibes and open the heart. The oil itself is made up of pure almond oil and therapeutic-grade essential oils that lend it a clean, bright scent. Give yourself a little massage whenever you feel the need for a mental (or physical) reset.
Shiffa Emerald Gemstone Face Oil, $87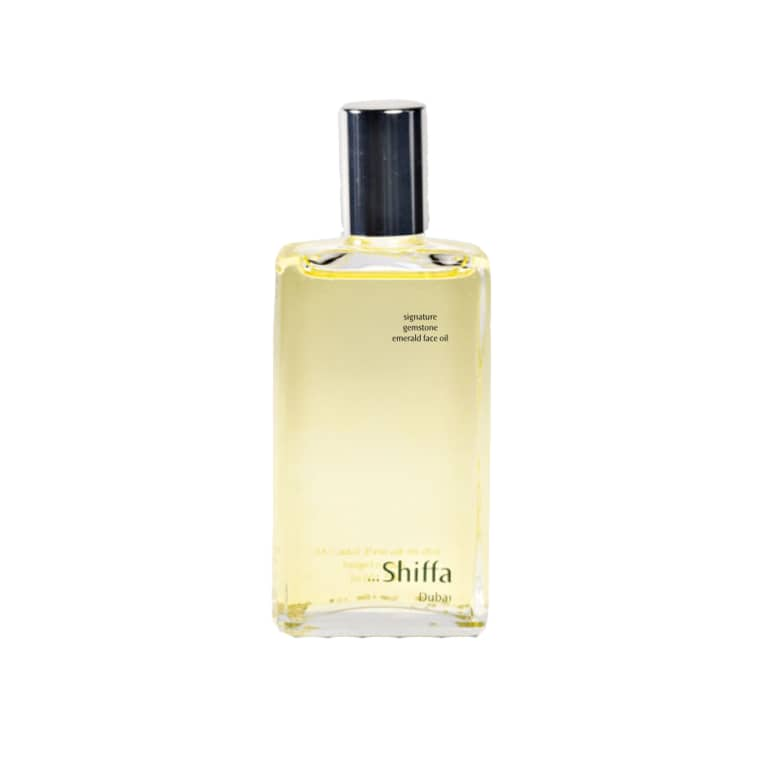 Emotionally, emeralds (a tiny piece of which floats in this face oil) are known to be extremely calming and to help banish negativity in favor of positive thought and action. They're also said to help open the heart chakra (this is why they're sometimes called the "stone of love"). Physically, emeralds are cleansing, balancing, and detoxifying, making this particularly great for people with combination or irritated skin. Equally helpful? The reparative green tea extract, detoxifying juniper, and balancing cedar in the oil itself.
Midnight Collective Neroli & Orange Blossom Essential Water, $20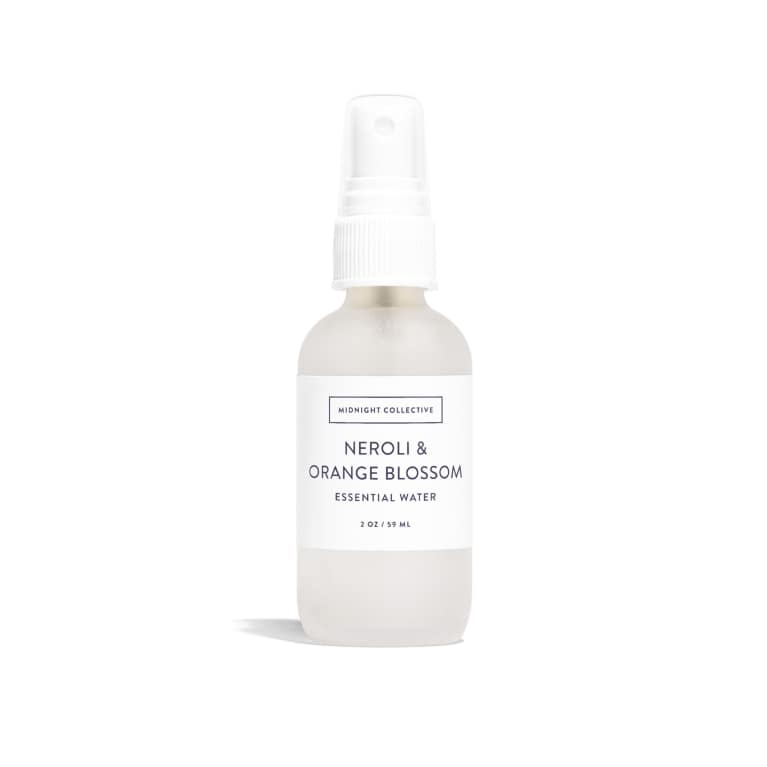 This multitasking spray can be used as a face mist, a body mist, or a pillow spray—or all three! Packed with a beautiful blend of French neroli and orange blossom, the aroma is calming yet uplifting and helps to reduce anxiety, stress, and insomnia. Plus, rich in antioxidants and vitamin C, the blend is naturally rejuvenating for the skin. Each bottle comes with a quartz crystal inside to add an extra dose of stress-reducing energy.
Gemstone Organic Moonstone Crème for Sensitive Skin, $37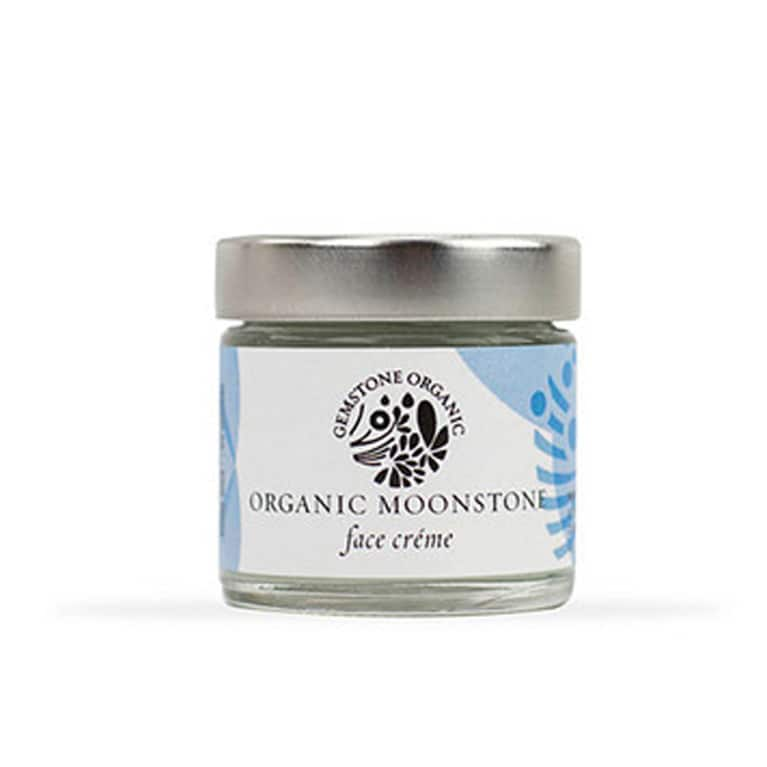 Formulated with a gemstone essence created with rainbow and gray moonstone, phenacite, and other harmonizing crystals, this cream helps to rejuvenate and balance skin. It also contains a cocktail of soothing essential oils like ylang ylang, blue chamomile, and clary sage, known to reduce hormonal acne and clear up reactive breakouts. "Using this allows the healing energy of gem elixirs to enter your bloodstream through the skin," explains Gemstone Organic founder Debra Haugen. "The blending of water and gemstones to create the elixirs is a perfect combination because water is highly conductive and a beautiful path for activating the healing properties of the gemstones. Did you know that it only takes 26 seconds for your body to absorb what you put on your skin in the bloodstream?"
Shiva Rose Venus Amber Body Oil, $60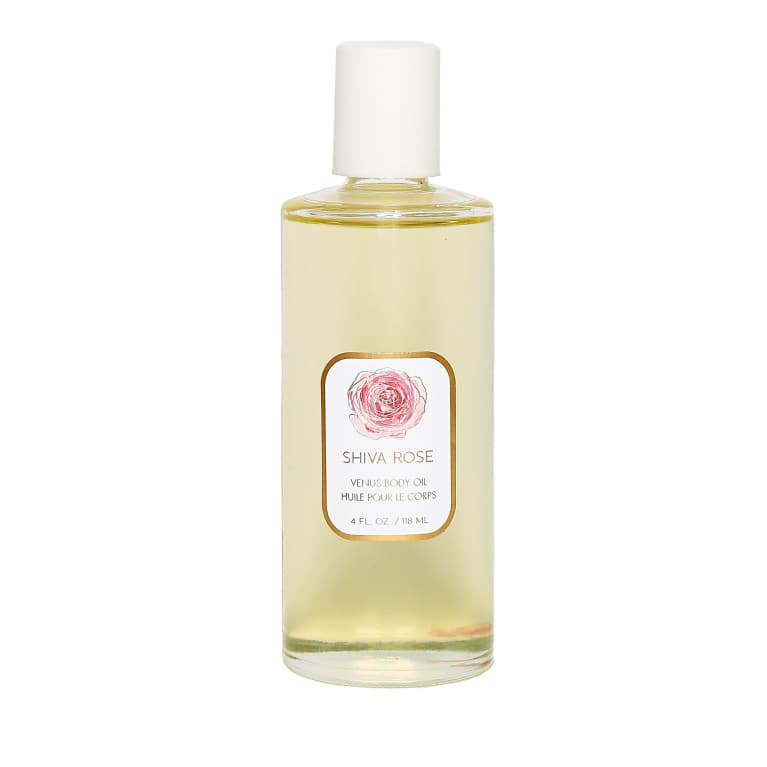 Made with a combination of nourishing sunflower, evening primrose, and apricot seed oils by beauty expert Shiva Rose, this body treatment penetrates deeply to lock in moisture and nourish the skin. Meanwhile, the amber serves as a natural aphrodisiac and offers a sedating effect, leaving the wearer feeling calm and open-hearted. Add to that a small piece of rose quartz infusing the oil with properties of love and tranquility, and, boom, you've got good vibes all around.
Therapie Roques O'Neil Restore Aura Spray, $44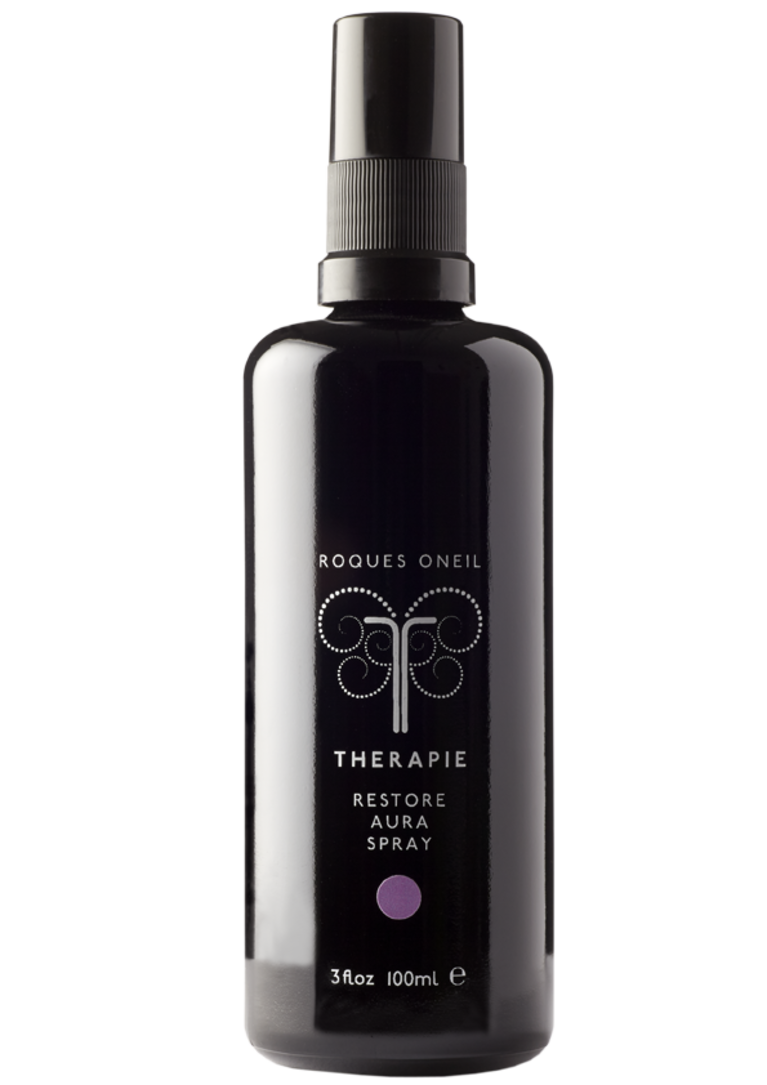 When you need a midday mood boost, a spritz or two of this aura spray will be just the thing. It is made up of a blend of organic hydrosols (the posh name for floral water) of rose, wild frankincense, and white sage, plus calming essential oils of frankincense and fragonia mixed with clarifying sweet orange, rosemary, and lemon. Plus, the spray includes drops of crystal essences to help release blocked or negative energy and soothing cucumber extract to calm the skin. Spray liberally and often.