13 Things You Need To Know Today (June 16)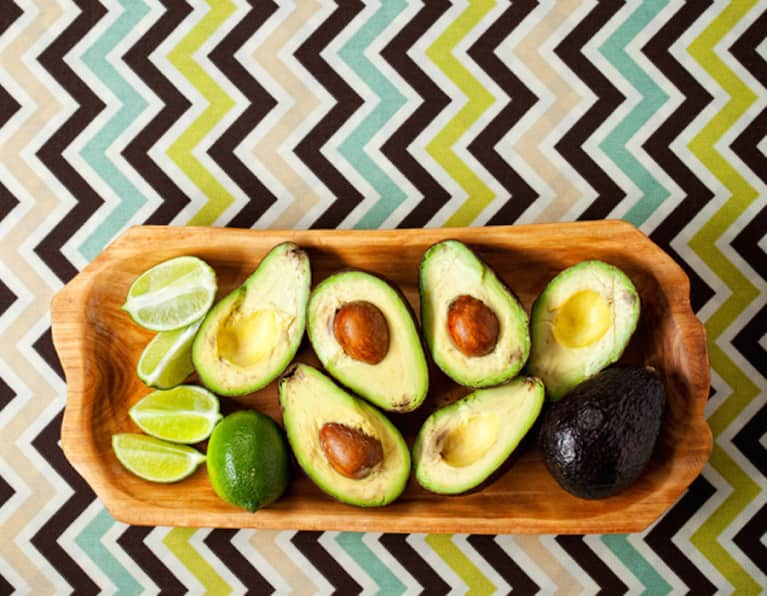 1. Bad news for New Zealand: There's an avocado shortage.
Even worse news: This avo shortage is generating more crime. Yup, due to a poor growing season, avocados are pretty pricey in New Zealand, so people are resorting to stealing avocados at a higher rate than ever before. (The Guardian)
2. Exercise might literally change how genes in our brains work.
We know that physical activity can boost our brain health. But why? A new study of mice suggests it's because strenuous exercise seems to increase the activity of a gene that creates BDNF, a protein that helps neurons grow. (NYT)
3. The new Apple watch has a meditation app.
The new Breathe app will remind you throughout the day to take a deep breathing break and guide you through a series of one- to five-minute exercises intended to calm your mind and lower your heart rate. (The watch also tracks that, to see how the exercises are affecting you in real time.) Kinda cool, huh? (Vocativ)
4. You can now float your ideas by new people on a sailing coworking space.
Described as more of a "coworking camp," the Coboat is a sailboat that mobile professionals can board for a few weeks to develop their ideas, meet new people, and take in the scenery. The boat is also decked out (sorry) with yoga and diving classes. (Fast CoExist)
5. This proposed labeling change could help reduce food waste.
The Food Date Labeling Act of 2016, introduced by Sen. Richard Blumenthal of Connecticut, would clear up what those "sell by" dates actually mean and tell consumers more about how long foods are safe to eat. (Fast CoExist)
6. There is now a device that literally sucks food out of your stomach.
The FDA just approved AspireAssist, a small pump that's attached to a hose surgically implanted in the stomach. After eating, the device is turned on and it pumps out about 30 percent of the food inside. While the device is intended for severely obese patients who haven't found success with other nonsurgical measures, there's a lot of concern about safety, side effects, and whether it might be used to encourage disordered eating. (Science of Us)
7. Coffee may protect against cancer—unless it's too hot.
The World Health Organization, which had described coffee as "possibly carcinogenic" in 1991, has now deemed the energy-boosting elixir "not carcinogenic to humans." In fact, the panel of scientists said regularly drinking coffee could help protect against some types of cancer. But you should probably let it cool down a bit. They also said that consuming drinks above a scalding 149 degrees (65 degrees Celsius) was linked to esophageal cancer. (mindbodygreen)
8. Soon there will be technology that can scan tweets for signs of mental health issues.
These tools incorporate complex functions like "sentiment analysis indicators" and "behavioral insights on big data." On the heels of Facebook's new initiative to have a team review worrisome posts and pre-empt self-harm, developing smart tools to automate the process just seems like the next natural step. (FastCo)
9. The American Medical Association calls gun violence a "public health crisis."
Two days after the horrific mass shooting in Orlando, Florida, the country's biggest doctor group announced a new policy that voices support for gun control measures and vowed to lobby Congress to overturn a ban that prevents research on gun violence. (U.S. News & World Report)
10. Chefs get real about the impact of food on the environment, culture, and society.
The world's leading chefs are teaming up with the smarties at Yale for a conference covering social and economic issues around food. With panel topics like "Women, Food, and Culture" and "Culinary Fight or Flight: Why Stress Leaves a Bad Taste," there's sure to be some interesting discussions as a result. (NYT)
11. There's a new city in the works—and it looks like a fantastically green layer cake.
The winning design in a competition to build a new European city-state between Croatia and Serbia has been chosen, and it nixes skyscrapers in favor of horizontal layers of buildings that stack staggered on top of one another. This would allow more space to grow greenery on each layer. Before you brush off the idea, check out these incredible renderings of the space. (Grist)
12. This bracelet can tell you which of your friends are stressing you out most.
WellBe calls itself "the world's first 'anti-stress biofeedback bracelet and app.'" Using an algorithm to monitor heart rate (and maybe other things, but that's unclear), WellBe syncs that data with your calendar, so you can figure out what situations and people make you feel most stressed. Maybe it'll be the push you finally need to jettison a toxic person from your life. (The Verge)
13. One of the world's best chefs, Eric Ripert, is a meditator.
The Michelin-starred chef of Le Bernardin credits mindfulness for both keeping a cool head and sustaining his creativity in the kitchen. Add him to the "Very Successful People Who Meditate" list. (Fast Company)