Are You An Alcoholic? 5 Questions To Assess Your Relationship With Booze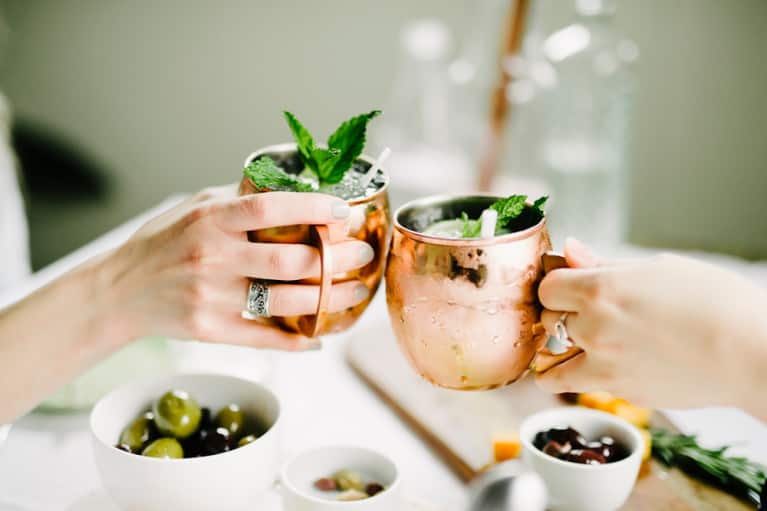 Have you ever wondered if your alcohol use habits are healthy or not? Drinking is a slippery slope that can quickly turn into alcoholism in some people. Here are five questions to ask if you're starting to worry about your own drinking habits.
A "healthy" drinker will slowly sip a beer or glass of wine because they enjoy the taste. They won't drink for the effects—besides the mild relaxation of enjoying one beverage—and they won't get anxious when they get close to the bottom of the glass. If you're drinking quickly in order to feel the effects, still participating in chugging contests far after college, or hiding what you drink, you may be facing a bigger issue.
Do you raise a glass at weddings or sit at home alone with a bottle of liquor on any day or night of the week? Alcoholics frequently drink alone, and this is where the drinking can get ugly and antisocial. If you would rather be home alone with your drink instead of socializing or taking part in an activity you would normally enjoy doing, take a closer look at the motivation behind those habits.
If you drink to help your emotional state, to ease anxiety and depression, beware of self-medicating. In the long run, alcohol will only make your symptoms worse, and you will need to rely on more to keep your anxiety and depression at bay. If you see yourself using alcohol as an emotional crutch, consider talking to a therapist to find a healthier way to cope with your issues.
If you'd drink anything, no matter the taste, just to get alcohol into your system, you're drinking for the wrong reasons. Healthy drinking means having a favorite wine, beer, or cocktail you enjoy from time to time without going into excess. It's never something done out of desperation.
Alcohol can be good and fun in moderation, but it also has the ability to tear people down, destroy families, crush dreams, and erase hope. If you find yourself drinking for the wrong reasons and feel like you can't control your habits, think about reaching out for professional help to give yourself the time you need to relearn your habits and live substance-free.
Related reads: