Coffee May Protect Against Cancer — Unless It's Too Hot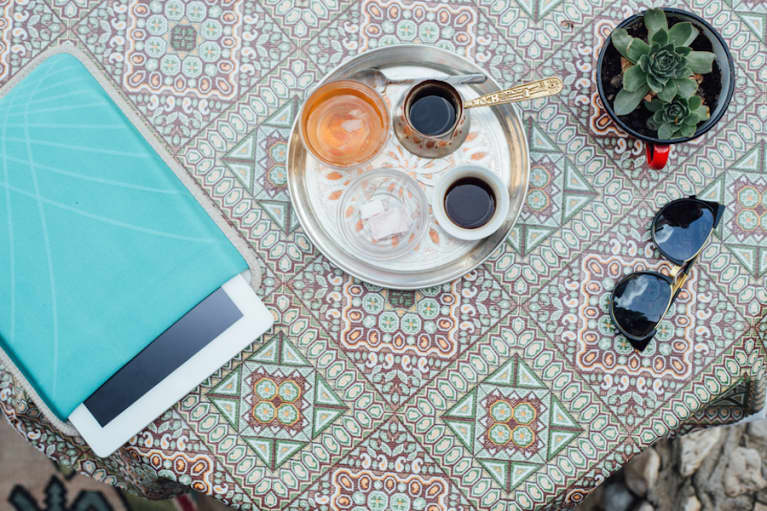 Coffee: the magical elixir. Not only does it keep you from nodding off in the middle of a meeting, it may also improve brain function, boost metabolism and help burn fat, improve athletic performance, improve male bedroom performance, lower the risk for type II diabetes, Alzheimer's, Parkinson's, and liver damage, and just generally decrease your risk of dying.
After decades of research pointing to the beverage's many health benefits, an influential panel of experts convened by the World Health Organization concluded today that regularly drinking coffee could help protect against some types of cancer.
This announcement is quite a 180 for the panel, which had described coffee as "possibly carcinogenic" in 1991, linking it to bladder cancer.
So you can breathe a sigh of relief, coffee addicts, because the best part of waking up can still be what's in your cup ... just as long as it's not too hot.
The scientists said that consuming drinks like tea and yerba mate above a scalding 149 degrees (65 degrees Celsius) was linked to esophageal cancer in some studies.
"These results suggest that drinking very hot beverages is one probable cause of esophageal cancer and that it is the temperature, rather than the drinks themselves, that appears to be responsible," Christopher Wild, director of the organization's International Agency for Research on Cancer, or IARC, told AFP news agency.
The IARC said it assembled a team of 23 scientists who reviewed more than 1,000 studies and found no conclusive proof that coffee causes cancer. In fact, the studies suggested it was actually protective against some types of cancer, such as liver and uterine cancers.
But it's not entirely clear why. Scientists say coffee contains many antioxidants and other compounds that may have anti-cancer and anti-inflammatory properties. Studies have also linked decaffeinated coffee consumption to lower rates of chronic disease, suggesting that caffeine might not be responsible for all of coffee's benefits.
Let's be real, though: Do you really care about the mechanism behind coffee's powers? You're probably just looking for a good excuse to down your third (fourth?) cuppa joe today—and now you have it. Just let it cool off first.