How To Deal When The Person You're Dating Drops A Truth Bomb
Licensed Clinical Social Worker
By Rhonda Milrad, LCSW
Licensed Clinical Social Worker
Rhonda Milrad, LCSW is a licensed clinical social worker based in Beverly Hills with over two decades of experience as a relationship therapist. She is the founder and chief relationship advisor of Relationup, an app providing live relationship advice 24/7 from professionals, and received her B.A. in psychology from York University with a master's in social work from Yeshiva University.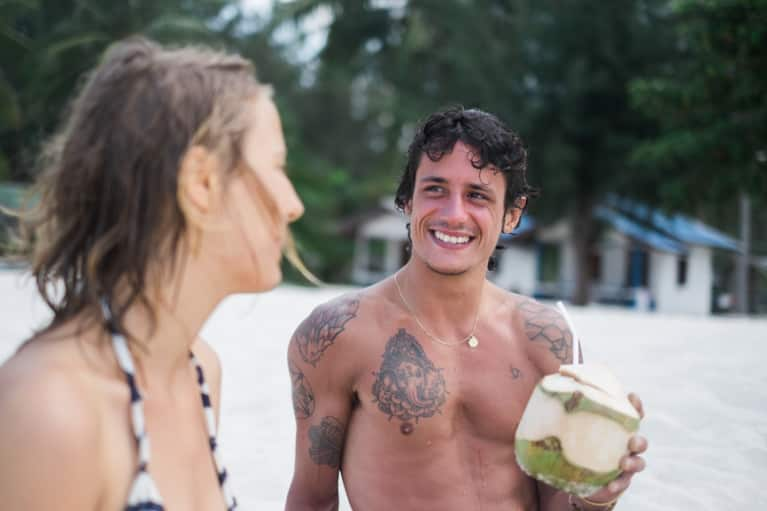 So, you've been dating someone for three months and everything seems to be going right. Then one day, out of nowhere, comes the confession your new love should have told you before, that totally rocks your confidence in what you thought you had. Maybe they were worried about how you'd perceive them. Maybe they thought you'd be more forgiving if you were more invested in them emotionally when you found out. Maybe they were right.
But now, you have to decide how to deal with it. Here are four tips for staying calm, responding thoughtfully, and not letting it totally derail you.
1. Acknowledge the blow your sense of security has taken.
It's understandable that people don't want to reveal the vulnerable parts of their history to you before you get comfortable with each other. But from your perspective, it may seem like this person is not who you thought they were. You may feel betrayed, hurt, and angry, or perhaps just confused and disappointed. The foundation of your relationship feels shaky, and it's hard to trust that other secrets aren't lurking just below the surface.
2. Learn everything you need to know to feel as comfortable as possible with the information.
Did you find out that this person had been married previously? That they have a medical condition? That they're a recovering alcoholic? It's important that you take the time to understand all the details—circumstances, time frame, etc.—of what is being shared, as it relates to your partner's life. Do some research, ask questions, and get them all answered.
3. Digest how this information will affect your relationship and your future together.
You might find yourself having to deal with a crazy ex, having to support a partner with a mental illness, or living a life steeped in recovery from an addiction. You may need to meet children, ex-spouses, talk to people who are partners of people with certain conditions, in order to get a deeper understanding of what lies ahead of you. Make sure you're confident that you can handle this—and that you want to—before moving forward.
4. Impress upon your partner that now is the time to come clean about anything else they might be hesitant to share.
How many big surprises can you take? It is hard enough to recover from one unexpected revelation, let alone a succession of them. Explain to your partner that now is the time to reveal all their baggage so that the foundation of the relationship can be built on stable ground.
The landscape of your relationship will be irrevocably changed, regardless of what happens after this point. You may find that this new information is a deal-breaker for you, but, alternatively, it may bring a new level of depth and connection to your relationship. This "game-changer" might just move the game in a very positive direction.
Related reads: